Accommodation near the University of Havana
It can be difficult to find the right accommodation for while you take your Spanish course at the University of Havana. What is the best place to stay? What is the most economical accommodation near the University of Havana?
I often get questions about accommodation recommendations in my post about studying Spanish at the University of Havana. So, to help you to find the perfect place to stay while studying Spanish in Havana, I have gathered some suggestions for accommodation while studying Spanish at the University of Havana.
Remember to also check out the FAQ about studying Spanish at the University of Havana!
Disclosure: Some of the links below are affiliate links. This means that at no additional cost to you, Becci Abroad will earn a commission if you make a purchase via one of those links. This helps to pay the bills and the maintenance of the site.
The most popular place to stay in Havana is in Habana Vieja, but I would highly recommend that you look for a place near the university if you are planning to attend the Spanish course there.
Public transportation in Havana might be a bit too much to handle if you have to be at the university ready for class at 9 am every day!
Below, I have included a small list of Airbnb's close to the university which I thought looked nice. Some of them are private rooms in shared apartments, while others are private apartments. It all depends on your budget and demand for privacy.
Please mind that I have only stayed at one of them myself. The others I found nice, but remember to check out their description and reviews on Airbnb to see if they are something for you.
Want to experience Havana like a local? Check out this alternative guide to Havana! And remember to learn some Spanish on italki before heading to Havana!
Airbnb accommodations nearby the University of Havana
I stayed in this private room with Alejandra and her sisters at Casa Merici when I first came to Havana to study Spanish at the University.
Their apartment is located just two blocks away from the University, and it was super quick to get to close from there.
The building and the apartment are old, and the private room doesn't have any proper windows. However, the apartment itself has a beautiful look and on the top floor, there is a nice pretty large terrace which is perfect for studying or reading a book in the afternoons.
The room is $12 USD/night.
Check out these interesting places near the University of Havana!
This is in my opinion one of the absolute best options for staying in Havana long-term near the University! And if I was going back, I would definitely choose to stay at Jesus' apartment.
At Apartment Floyd you get a whole apartment for yourself basically just in front of the University of Havana!
If you want to get to know Cuba, their history, and economics better, I think you could try out Jesus' economic walking tour – I'm dying to come back and try it out myself!
The apartment 30 USD/night.
Have you ever dreamt of living in a big beautiful colonial house? Well, I have! Teresita's house offers you just that! You get a private room in a big colonial house with separate private entrance and a garden.
The room is $18 USD/night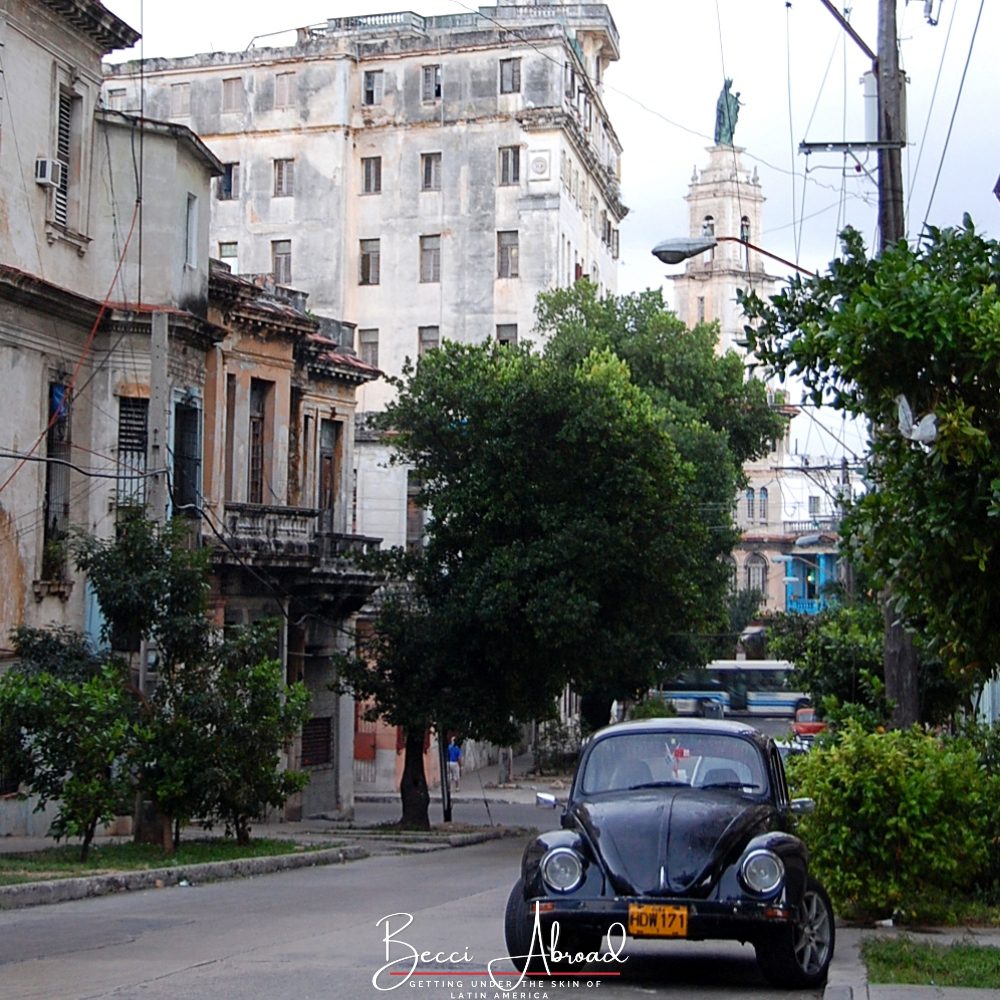 Want to go a bit stylish for your stay in Havana? Then Odalys' completely renovated private bedroom is just what you are searching for!
The room has a private bathroom and a minibar! It is located just a few blocks from the University.
The room is 40 USD/night.
Want to get in the right mood for Cuba? Check out these 10 Cuban songs that will make you travel to Cuba without leaving home!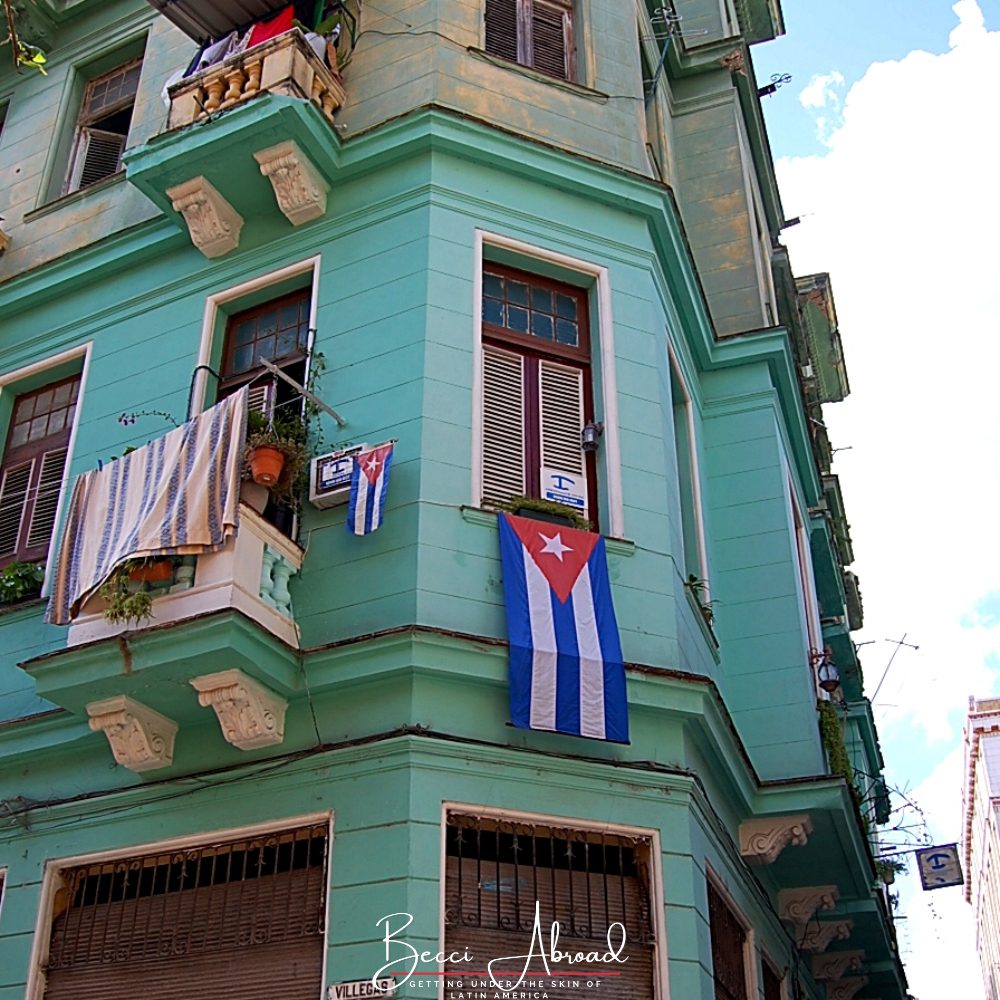 Another great option for getting an authentic Cuban experience in an old colonial house just around the corner from the University of Havana.
Dinorah offers a low-budget private room in a shared house with her family. According to the description, the host is a Spanish teacher and offers private classes for $6 USD.
The room is $15 USD/night.
Christel's house offers a private room with a beautiful terrace. The house is shared with Christel and her family.
It is located just right next to the University of Havana and a few meters from the famous Hotel Havana Libre.
The room is $22 USD/night.
How much do you know about Cuba? Check your knowledge here!
Are you planning to study Spanish in Havana? Have you also found it hard to find the right accommodation for your stay? Or have you maybe already studied Spanish at the University of Havana and found an amazing place to stay to share with us? Please feel free to share your experiences, thoughts, and ideas in the comments below!
Enjoyed the post? Pin it!