5 Ways to Improve Your Spanish From Home
It is no secret that I love Spanish (and have been speaking it every day for a long time). But it can be hard to find a good way to improve your Spanish in a busy everyday life.
I have gathered these 5 ways to improve your Spanish from home. Most of them are methods that worked for me or that I used while I was learning Spanish
Most of these methods can be used for any language that you would like to improve. But I will, of course, encourage you to improve your Spanish.
Disclosure: Some of the links below are affiliate links. This means that at no additional cost to you, Becci Abroad will earn a commission if you make a purchase via one of those links. This helps to pay the bills and the maintenance of the site.
Book an online Spanish teacher
This is properly the most obvious way to improve your Spanish; spend a bit of your savings to improve your Spanish from home with online private classes by a native Spanish teacher.
The good thing about having a private Spanish teacher is that the person can trail the exercises to exactly your needs or what you want to become better.
Did you know that I took private Spanish classes for the first almost two years when I started learning Spanish?
Even though my classes were not online (since it was not that common 7 years ago), I'm still convinced that they gave me a solid base, which helped me get to the good level of Spanish I have today. After all, I'm studying for two Master's Degrees in Spanish.
You can find online teachers on many different websites, one of them is italki.com. You can choose between Spanish teachers from all kinds of Spanish-speaking countries; whether you want to learn Colombian Spanish, Mexican Spanish, or Puerto Rican Spanish.
Watch Spanish-speaking movies with Spanish subtitles
To watch Spanish-speaking movies with Spanish subtitles is actually an old piece of advice from my very first Spanish teacher. The good thing is that it works for all levels of Spanish learners.
The important part is that you put on the subtitles in Spanish. This way you will practice connecting the sound of the words with the written words.
For beginners: Find a children's movie that you already know. Disney stories are ideal. This way you don't have to pay that much attention to the story and can focus on listening and familiarizing yourself with the sound of Spanish. I saw The Little Mermaid in Spanish when I first started learning Spanish.
For more advanced learners: Find a Spanish-speaking movie of your liking and remember to put on the subtitles.
Make online Spanish-speaking friends
One of the best ways to improve your language – especially, writing and verbal – is to make friends with native speakers.
Since COVID-19 makes it hard for us to travel and generally socialize with other people the way we are used to, we need to look for other ways to interact. The good news is that in this globalized world, there are plenty of possibilities for meeting and connecting with people online.
If you are on a beginner level, it might be intimidating to try to speak with a Spanish native speaker. But maybe there is somebody Spanish-speaking wanting to learn your language? You can set up a language exchange arrangement, where you first speak in one language and then switch to the other language.
There are plenty of services to facilitate communication despite social distancing: WhatsApp calls, Hang-out meetings, Skype, Zoom – you name it!

You can also try to search for the Facebook groups of Spanish speakers in your city or home country to see if any of them are up for connecting and helping you with your Spanish.
I have also, beforehand, used Couchsurfing to connect with Spanish speakers in my area.
Force yourself with the Spanish grammar
Let's just admit it; Spanish grammar is hard! Especially if you (like me) come from a language that has grammar easier than even English one!
However, there is no way around it! If you want to improve your Spanish you need to get the grammar right.
For both speaking and writing, you, for example, need to have those past and present tenses of the verbs right. Therefore, you should set some time aside to improve your grammar.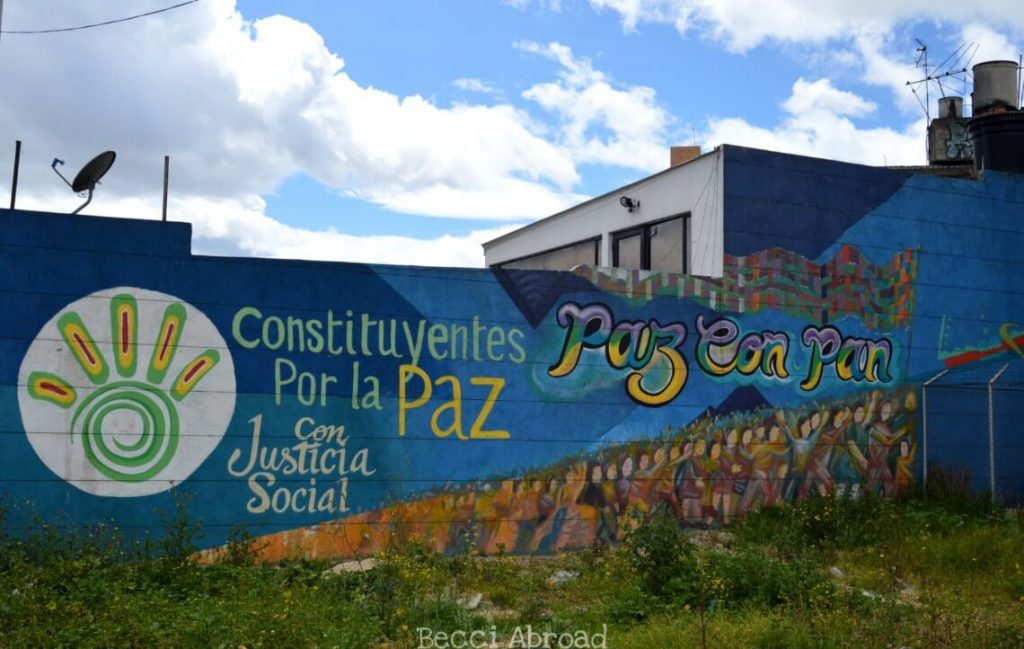 Exercise:
One exercise that a Spanish teacher of mine would let me do over and over again was to make me choose 5 different verbs randomly.
Then on a clean piece of paper, you conjugate the verbs one by one in all the tenses you remember without looking the conjugations up.
When you finish, you search for the correct way of conjugating online. Go carefully through your own list with conjugations, and correct the mistakes that you might have made. Continue with the five words until you have all the conjugations in all the tenses correct.
The next day, you take five new words and do the same, and so forward.
It might seem like a strict and pretty boring way to learn, but I tell you; I just know my Spanish conjugations until this very day.
What my teacher would do with me in every class was to write a verb in the corner of the whiteboard, and ask me to conjugate it by heart.
Language-learning Apps
Nowadays, there are plenty of language-learning apps. They seem like a good alternative to improving your Spanish from home and learning new words.
The most popular one seems to be Duolingo. To be honest, I have never tried it myself for Spanish, but it might be a good way to start out.
However, it also seems that the apps – in my opinion – teach you rather unusable words… After using Duolingo, my mum can, for example, say "El oso bebe cerveza" (i.e. the beer drinks beer). I still seriously doubt how useful this phrase is out in the real world.
So, Language apps, yes. But only to a certain extent for improving your Spanish.

What are you doing to improve your Spanish from home? Do you have any other good methods? Have you tried any of the above? Please feel free to share your Spanish experiences, thoughts, and ideas in the comments below!
Enjoyed the post? Pin it!