Study Spanish at the University of Havana
With Cuba becoming such a popular travel destination why not combine your visit with improving your Spanish? The short-term Spanish courses at the University of Havana are a perfect choice for you to experience Cuba from within.
I studied for more than four months at the University of Havana, and can truly approve of the classes and the teachers! Even though it is more than 4 years ago now, I still have contact with some of the other students and teachers. I have wanted to write this post for a long time to spread the word about this excellent opportunity to experience seeing a Cuba at most will not know about.
Update: As of October 2022, the University of Havana no longer offers short Spanish courses. The University only offers a 6-month Spanish course for foreigners.
In this post, you will find my personal experience and some practical information to help you plan your stay at the University of Havana.
Looking for a place to stay during your studies at the University of Havana? Check out these accommodations near the University of Havana!
Remember also to check out my FAQ for studying at the University of Havana!
Disclosure: Some of the links below are affiliate links. This means that at no additional cost to you, Becci Abroad will earn a commission if you make a purchase via one of those links. This helps to pay the bills and the maintenance of the site.
The classes and extra-course activities
It is the Linguistic Faculty at the University of Havana which offers short-term Spanish courses for non-Spanish speakers, and you can choose the amount of time that fits best for you; everything from 2 weeks to 6 or 9 months are available.
I have taken my fair share of Spanish classes over the years. Even though, I have had excellent Spanish teachers in Spain (and some not quite so good), at the University of Havana I met teachers that were highly prepared professionals while also being amazing personalities!
Start learning Spanish before you embark on your Cuba adventure, and take some private Spanish classes on italki:
The classes were always well-prepared. While focusing on standard Spanish grammar and formalities, the teachers also included information about Cuba, Cuban history, and customs.
Many of the things that I learned about Cuba like the best slang words or these interesting facts about Cuban society. I got from these knowledgeable teachers. They were always happy to share and answer all our questions about Cuba. Read more about things you might have to get used to while studying and living in Havana here.
Apart from the Spanish classes, there were also offered different tours for us students. Both organized formally by the university and on the initiative from both teachers and students. Everything from nights out to city walks and visiting the International Book Fair.
Remember to also check out the FAQ about studying Spanish at the University of Havana!

The location of the University of Havana
The Linguistic Faculty of the University of Havana is located at the main campus of the university in the neighborhood, Vedado. Vedado is closing up to Centro Habana, and only around half an hour's walk from the historic center of Habana Vieja.
Vedado is a beautiful neighborhood and it is easy to find accommodation there. There are also a lot of new things going on in the neighborhood (remember to check out this post about Vedado). While it is still within walking distance of all the classic touristic things to do in Havana.
Want to experience Havana like a local? Check out this alternative guide to Havana!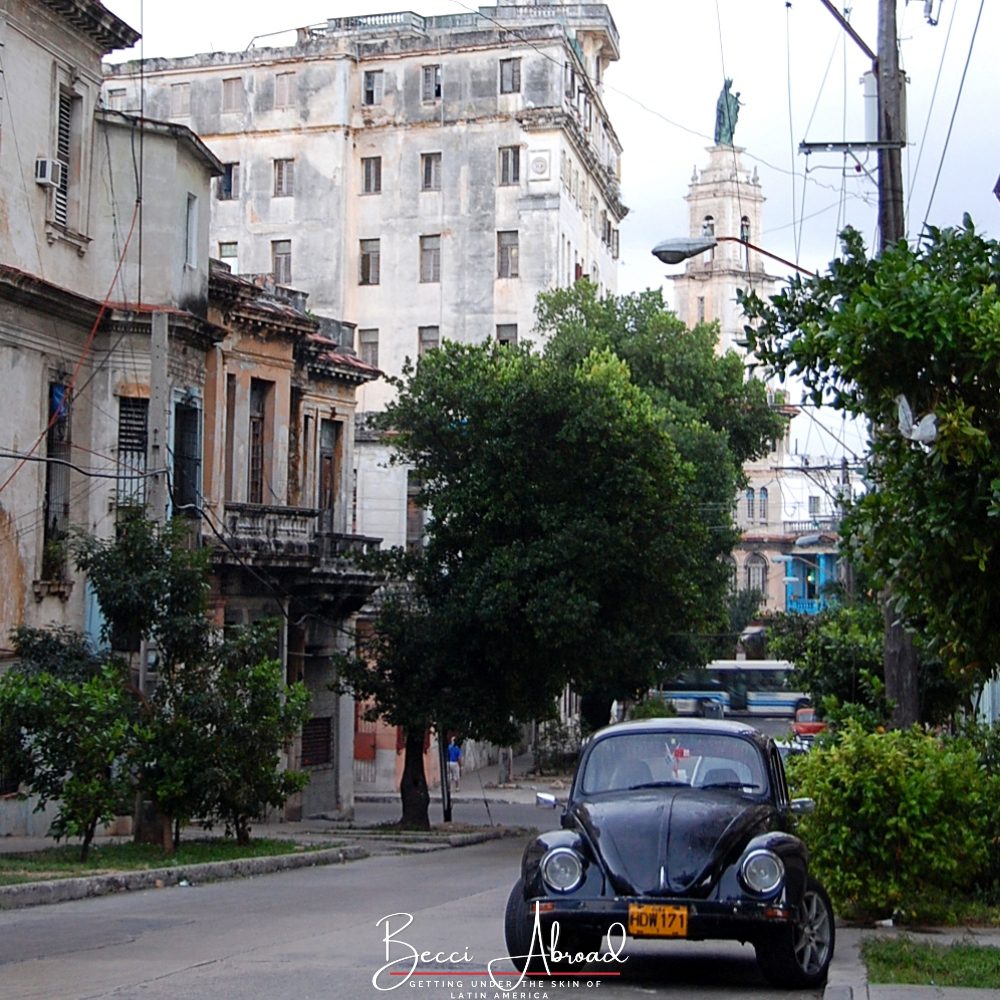 The Spanish courses at the University of Havana and visa requirements
If you want to stay longer than the one month that your tourist visa is valid then the university will provide you with an academic student visa. What are you waiting for let's head to Havana and improve that Spanish!?
I studied at the University of Havana for more than four months and just paid month by month. However, I told the administration that I wanted to stay for that long, and they helped me get a student visa for 5 months. This included getting my own Cuba ID card with temporary residency. However, they do check up on you that you enroll for the next month. If you don't enroll again the next month, they will cancel your residency – and then you will be in big trouble!
It is not necessary to enter Cuba with a special student visa beforehand. You can just enter with a normal tourist visa, and then change to a student visa when you arrive.
Read more about how to get your tourist visas for Cuba here.
How do you enroll in the Spanish courses at the University of Havana?
Before leaving for Cuba, I tried hard to get in contact with the university to get an approval of whether the classes were happening or not… Without much luck! So, I had to just get myself together, cross my fingers, and head to Cuba. The possibilities that you will have to do something similar are pretty big. Even though the internet connection has improved in Cuba, it is still not common.
Enrollment for the Spanish courses takes place every first Monday of the month (except August) at 9 o'clock in the morning. Head to the university, and ask for the department of Spanish for non-Spanish speakers.
At the enrollment, representatives of the faculty will first do a quick introduction (both in Spanish and in English, I'm pretty sure). Then they will give you a small written test. That is followed by a small oral test where you will be chatting with one of the teachers.
The test is only to assess that you will be placed on the right level. So don't worry about your Spanish! You are there to learn, right?
Classes take place Monday through Friday from 9 am in the morning to either 12.30 pm or 13.30 pm. You will get precise information when you arrive.
Check out the FAQ about studying Spanish at the University of Havana!

Levels of Spanish offered at the University of Havana
The courses are divided into five levels;
Principiante – Beginners
Elemental – Elemental
Intermedio – Intermediate
Avanzado – Advanced
Superior – Superior
The idea with the enrollment test is to assure you end at the right level. If you feel that you have ended up at the wrong level (either too hard or too easy), don't be afraid to ask the teacher to change class.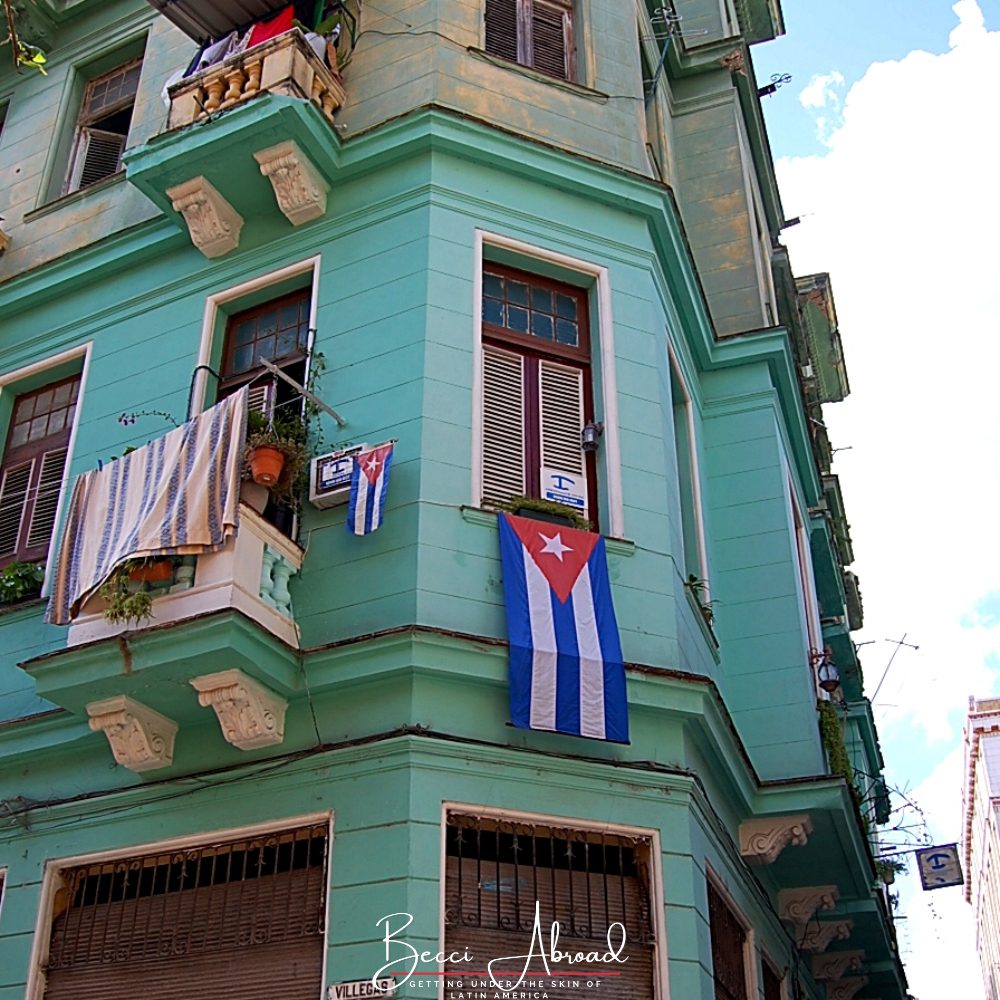 Prices for Spanish courses at the University of Havana
Current prices for the Spanish courses at the University of Havana:
2 weeks course – 200 CUC
3 weeks course – 240 CUC
4 weeks course – 300 CUC
Or you can go for a package of:
4 months – 960 CUC
6 months – 1,392 CUC
Remember that the prices can always be a subject of change. Check for any updates here at the university's website or here at the linguistic faculty's website. Thus, be prepared that this might not even be completely up-to-date either.
Apart from these short-term courses, there are some longer-term courses which extend over 4, 6, or 9 months. Check out this official website for the university for more information.
Bottom line, if you get a chance or are already planning a longer stay in Cuba and want to improve your Spanish at the same time. Do NOT hesitate on studying Spanish at the University of Havana.
Remember to check out current price lists, updated information etc. at the linguistic faculty's website here and at the University of Havana's website here.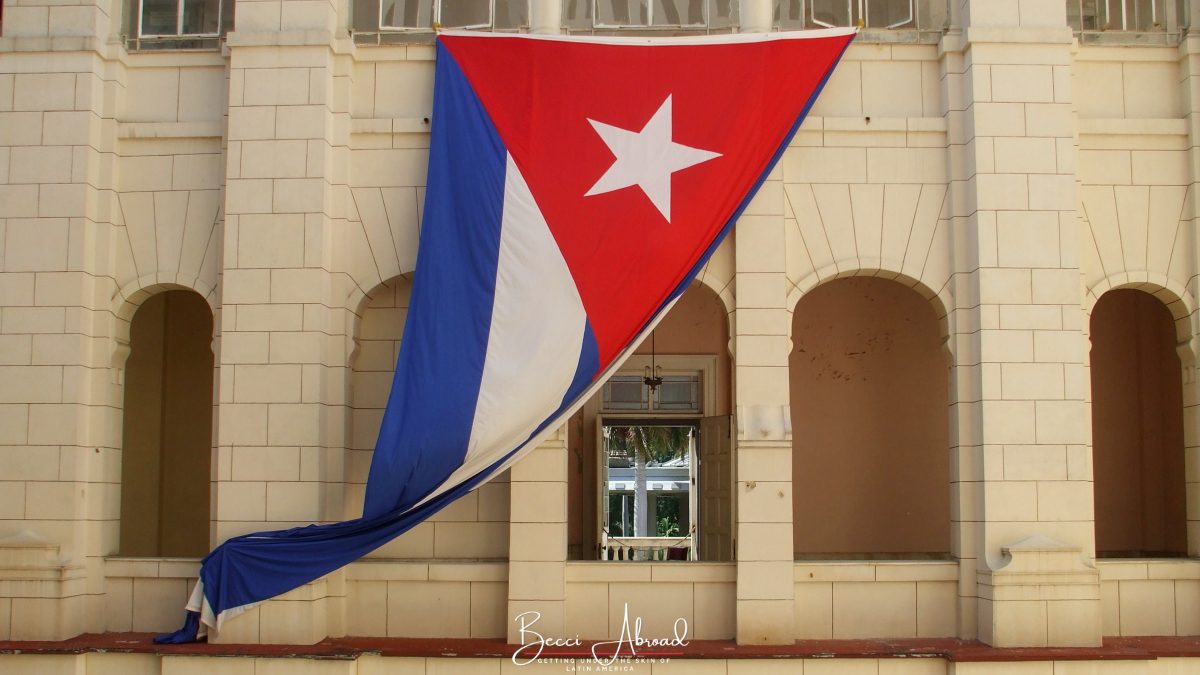 Have you ever studied a language abroad? Where? Or would you be up for trying out the courses at the University of Havana? Please feel free to share your thoughts and experiences in the comments below.