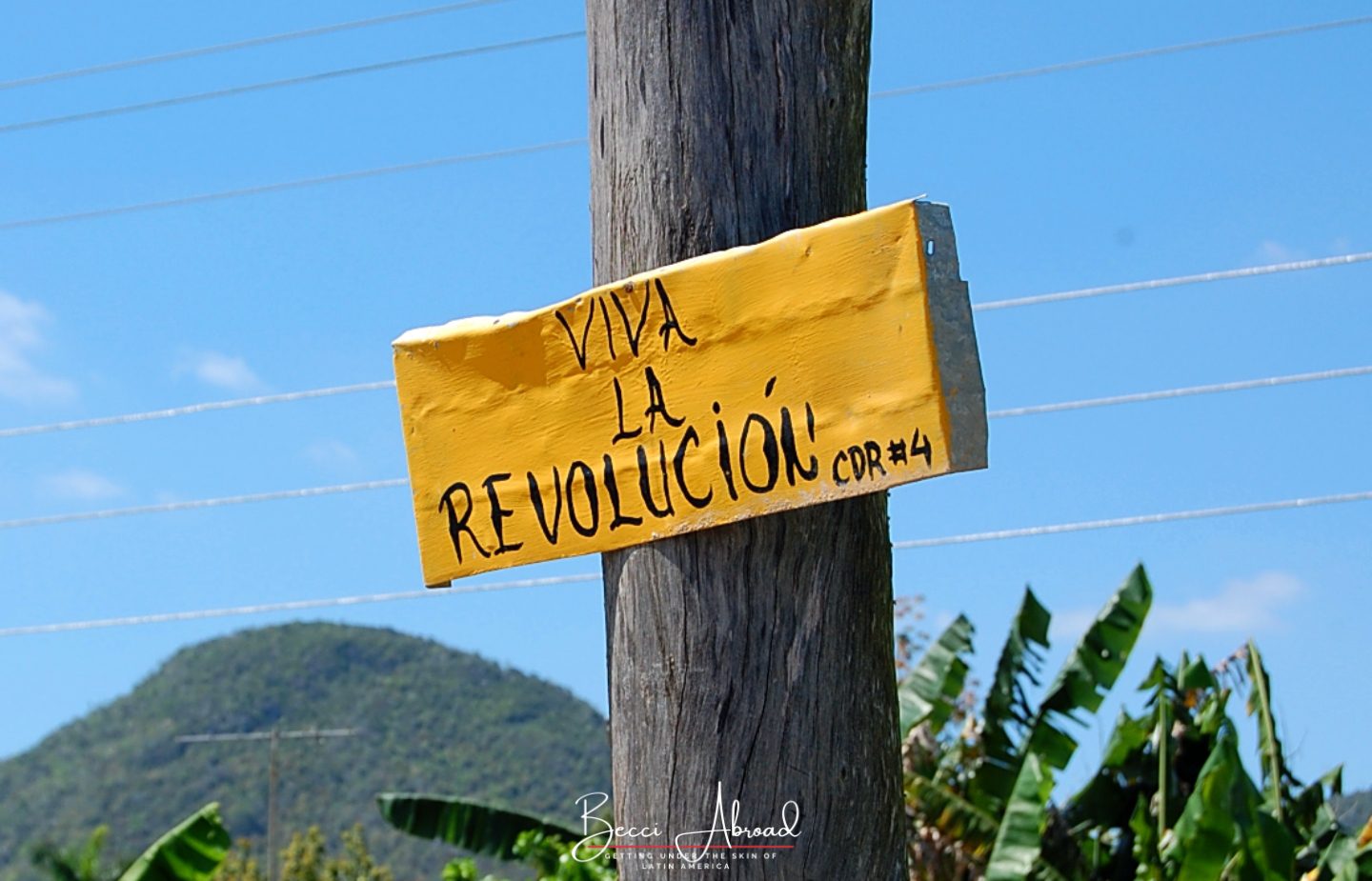 FAQ for studying Spanish in Havana
Study Spanish at the University of Havana has turned into one of my by far most popular posts here on Becci Abroad (together with 10 phrases of Cuban slang you should know before visiting Cuba – I see that you guys like Cuba!).
I keep on getting a lot of comments and private messages regarding how to study Spanish at the University of Havana. However, you guys out there seem to worry more or less about the same issues regarding studying Spanish in Havana.
Therefore, I decided to gather some of the most frequently asked questions about studying Spanish in Havana. Remember that you can read the original post here. Please feel free to comment in the section below, if you still have some doubts.
Disclosure: Some of the links below are affiliate links. This means that at no additional cost to you, Becci Abroad will earn a commission if you make a purchase via one of those links. This helps to pay the bills and the maintenance of the site.
Q: I can't get in contact with the University of Havana for confirmation. What should I do?
A: Cuba works a bit different than the rest of the world in many ways – and also at the university!
Planning and organizing in Cuba is a bit blurry, and it can be hard to get exact and trustworthy details. Cubans generally don't plan and are not used to planning in the same way as us from other countries. I know it can be stressful and that a Cuba trip isn't a cheap thing. However, we can't change the Cubans way of being.
Internet connection in Cuba is an issue for its own and might be one of the reasons why the university isn't getting back to you. As far as I'm concerned the classes should be up and running.
Before I went to study there I had contact with the university through these two emails: alexeis@rect.uh.cu or dianita@rect.uh.cu. My best advice would be for you to try out and see whether there is still somebody at the other end and ask them.
Q: If there is no pre-register or booking, then, how am I guaranteed a spot at the Spanish course?
A: As far as I'm concerned there is still no pre-register or booking for the Spanish courses. The courses start every first Monday in the month (except August), and you simply show up at the university and ask for the faculty of linguistics and their Spanish courses for foreigners. They get you to take a test and speak with a teacher about your level and what you want to get out of your studies.
Without being sure, I think that they adjust the number of teachers to the number of students to fit in all the students showing up. Generally, Cuba is a lot more relaxed with all these things than other countries. It is more take things as they come attitude.
Improve your Spanish before going to Cuba by taking private Spanish classes at italki: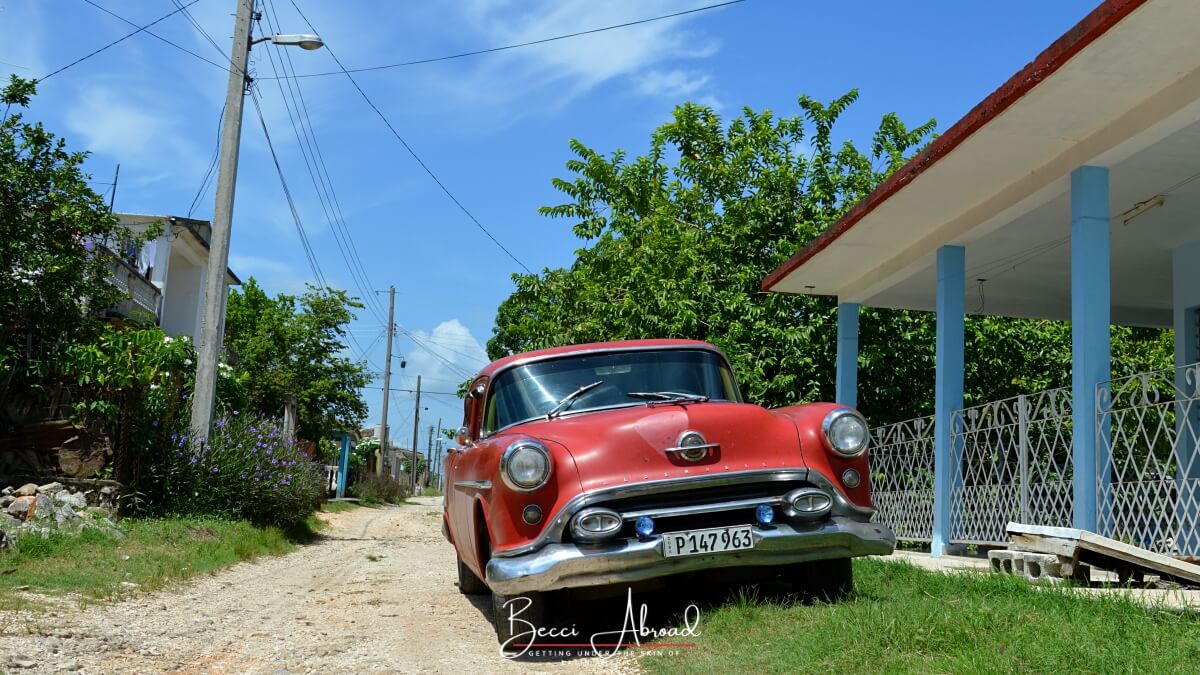 Q: Do you have to pay upfront on the 1st day? Do they take cards or will I have to take cash with me?
A: The University will give you a couple of days to do the payment. When I was there, they didn't accept anything else than cash. Generally, in Cuba, you should not expect to be able to pay by card. So bring cash.
Part of your tuition fee for the language course is the lending of books at your level of Spanish and with tons of information about Cuba and Cuban history and culture. Specific courses about Cuban Culture and History is only available at a higher level of Spanish.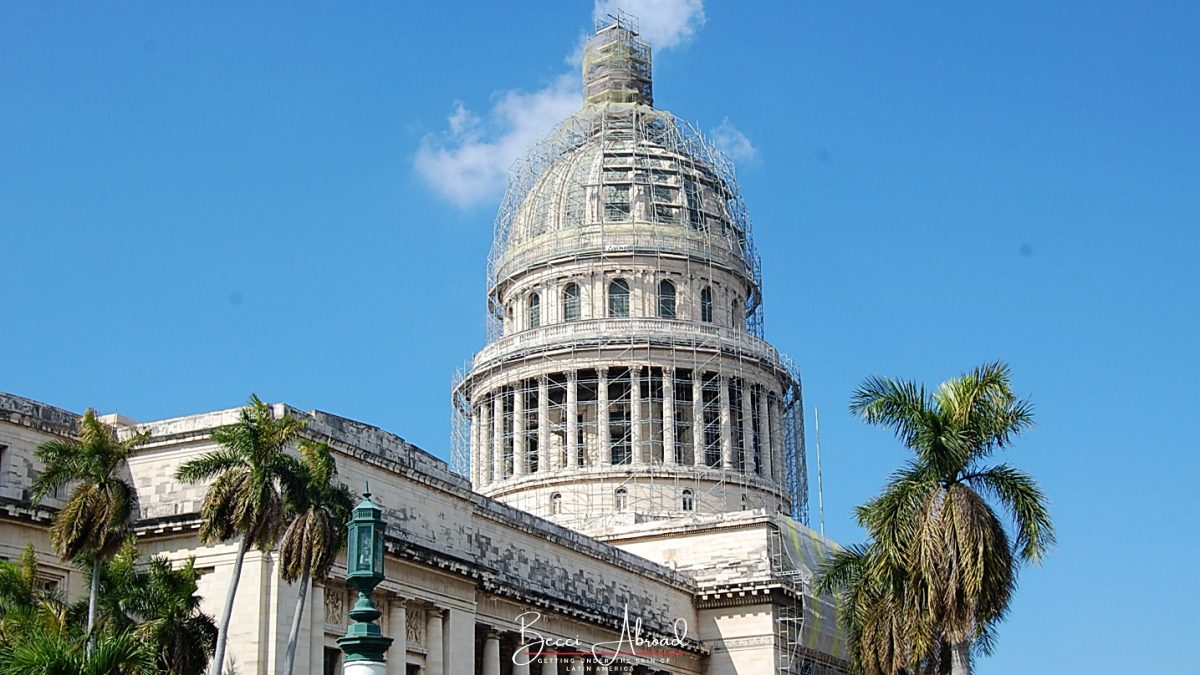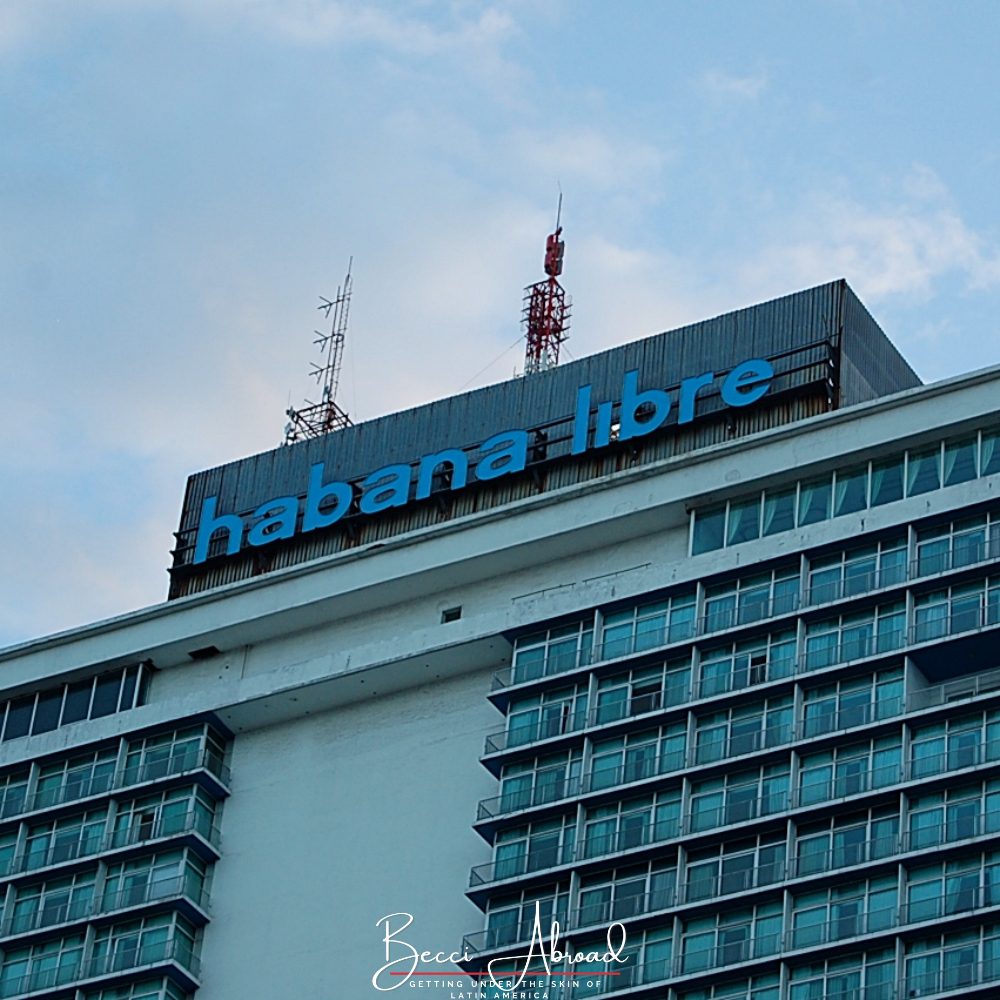 Q: Is the course worth it? Did you become fluent in Spanish?
A: I think the course was worth it. However, depending on your level, you properly find it more or less useful. I had lived for two years in Spain when I went to Cuba to study and could communicate with most people. But still, I feel like I got something out of the courses.
If you are on a beginner Spanish level, I believe you will get even more out of the course.
On the other hand, when are you fluent in a foreign language? It is hard to determine, and everybody learns differently. However, I would recommend you to do at least 6 months or more in Cuba or anywhere else Spanish-speaking if you are on a basic level.
Q: What the course itself was like? Is there equal weighting between reading, writing, and speaking?
A: The weighting of the content depends on your level. If you are at a beginner/intermediate level, they will usefully focus more on the speaking and grammar part. On the advanced levels, it is more 50-50.
As I remember, there is a special separated course on Cuban literature. In the language courses themselves, it is more Cuban history and society that you'll discuss.
Q: Can I also get private tutoring classes?
A: The university does not offer private tutoring classes, however, many of the teachers at the university offer private classes for additional (very economic) charges.
The classes at the university are only from 9 am to around 1 pm. So, you will have plenty of time left to do other things. If you really want to improve your Spanish a private teacher is without a doubt a great investment. Ask around at the university or look for advisements online.
However, it is important to follow the classes at the university because otherwise, they will cancel your student visa.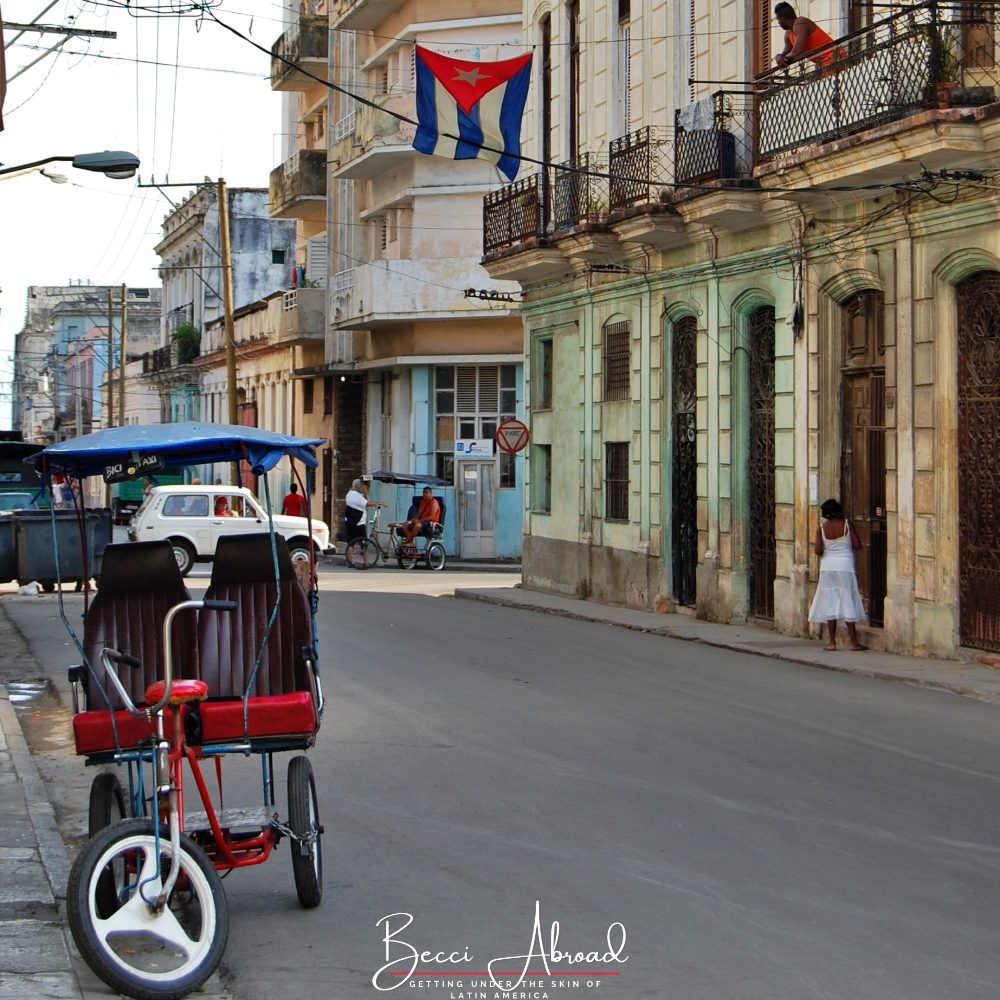 Q: Do you get a certificate at the end of the Spanish course at the University of Havana?
A: Yes, you a certificate at the end of each month of the Spanish course which you completed. Not something big but at least something you can show to the outside world as proof of what you have been doing.
Depending on your level of Spanish, some of the teachers of the classes make you do a little test to check if you have learned what you should.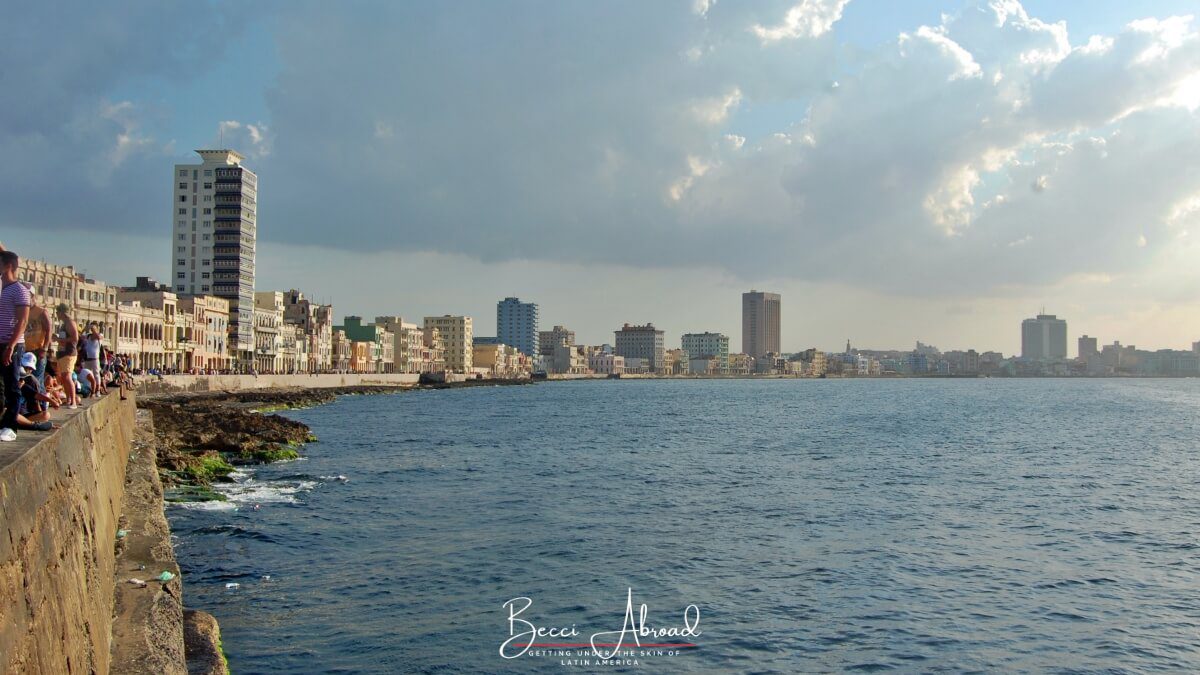 Q: Is Cuba the right country for learning Spanish?
A: I don't know if Cuba is the best place to learn Spanish long-term. First of all, Cuban Spanish can be a bit difficult if you are a beginner.
I went to Cuba after 2 years of living and learning Spanish in Spain, and still had a bit of a hard time in the beginning. Accent-wise Colombia should have a very neutral easy-to-learn Spanish. Mexico is also popular.
Secondly, according to what I have heard then Spanish classes should be cheaper in some Central American countries. In Cuba, the classes are paid in USD (through the Cuban currency, CUC). So, if you have to think economically, Cuba might be better for a shorter study trip.
One last thing to take into consideration is that if you are working online, Cuba is still very complicated. The internet is still highly restricted and expensive.
Hence, if learning Spanish is the most important part of your trip, then at least look into the cost issue and compare where people state it to be cheapest to study. I still haven't been to Central America, so I can't help you much there. Thus, if staying and living in Cuba for an extended period is the most important part, well, then Cuba (of course) is the perfect place!
Q: I want to see Cuba before it changes, is the Spanish course the best time?
A: Honestly, I think it will take a long time before Cuba change. Especially now, with the new restrictions from the US (check out this post from Isabelle at Dominican Abroad – she also has a lot of high-quality Cuba stuff on her blog).
Q: I have heard that I need a return ticket for entering Cuba, what should I do regarding studying at the university if they first change my visa status when I am in Cuba?
A: Depending on your level of Spanish and where you are from, it would be recommendable to book a return ticket (there are websites that "rent" you one cheaply), to be on the safe side regarding your entrance to Cuba.
I didn't have a return ticket when I entered, and as far as I reminder I just told them that I wasn't sure about when I would be leaving and wanted to buy my ticket while in Cuba but assured the migration officer that I would leave before the visa expired.

Of course, it demands a certain level of conversational Spanish to have this kind of conversation at the border if the migration officer questions your story. And they might be treating you differently depending on what passport you travel on.
So, to be on the safe side buy or rent a return ticket. Or speak with the Cuban embassy in your country about how to get a student visa from the beginning. However, it might be very complicated and take a long time.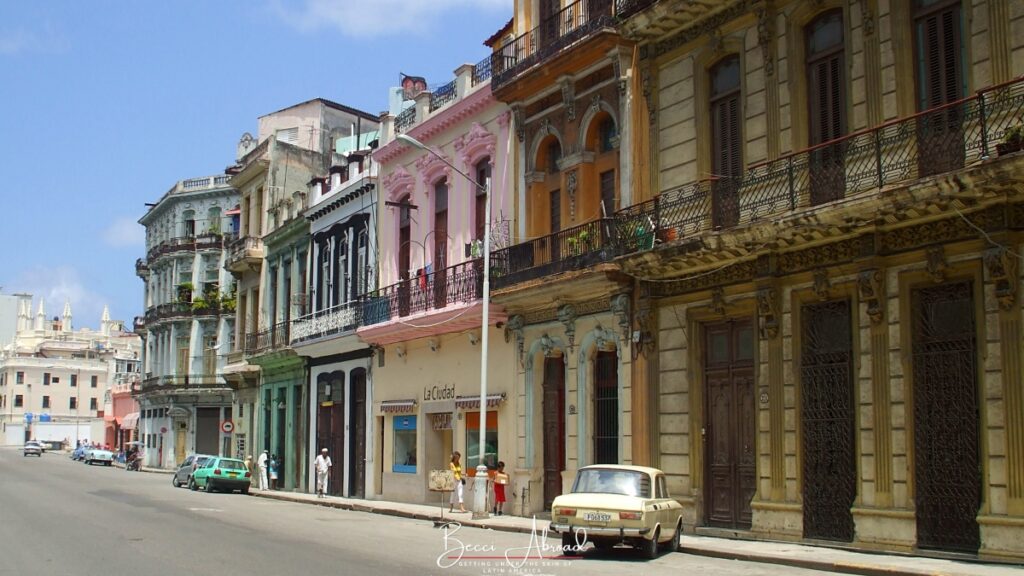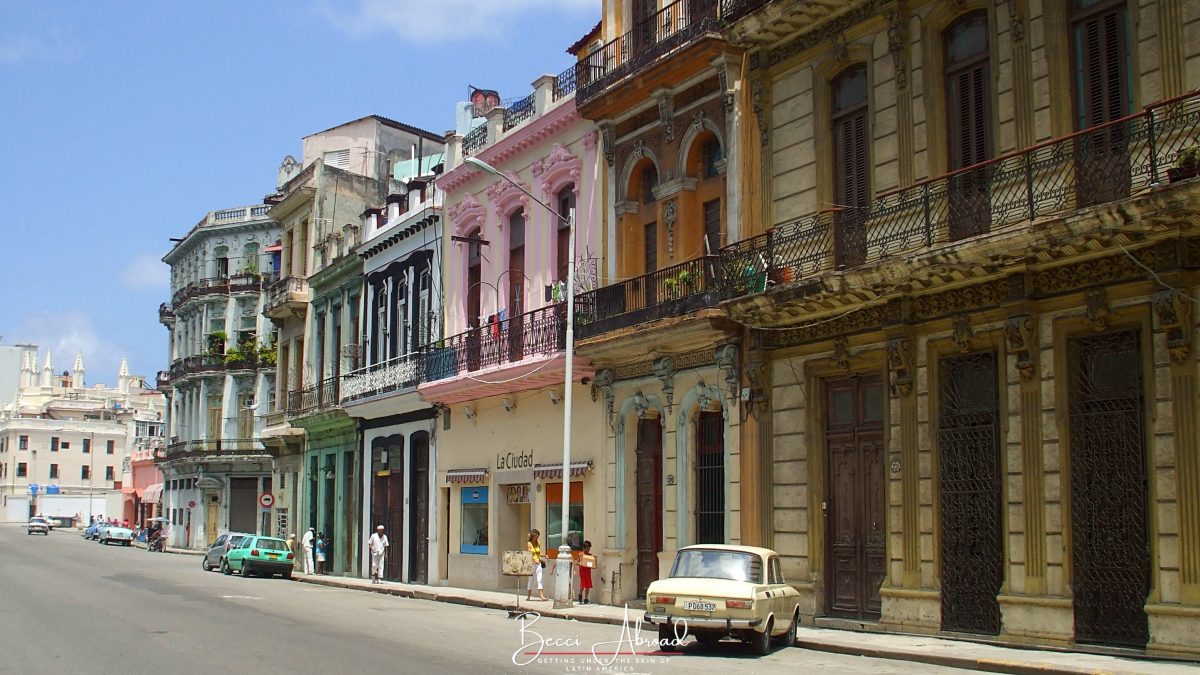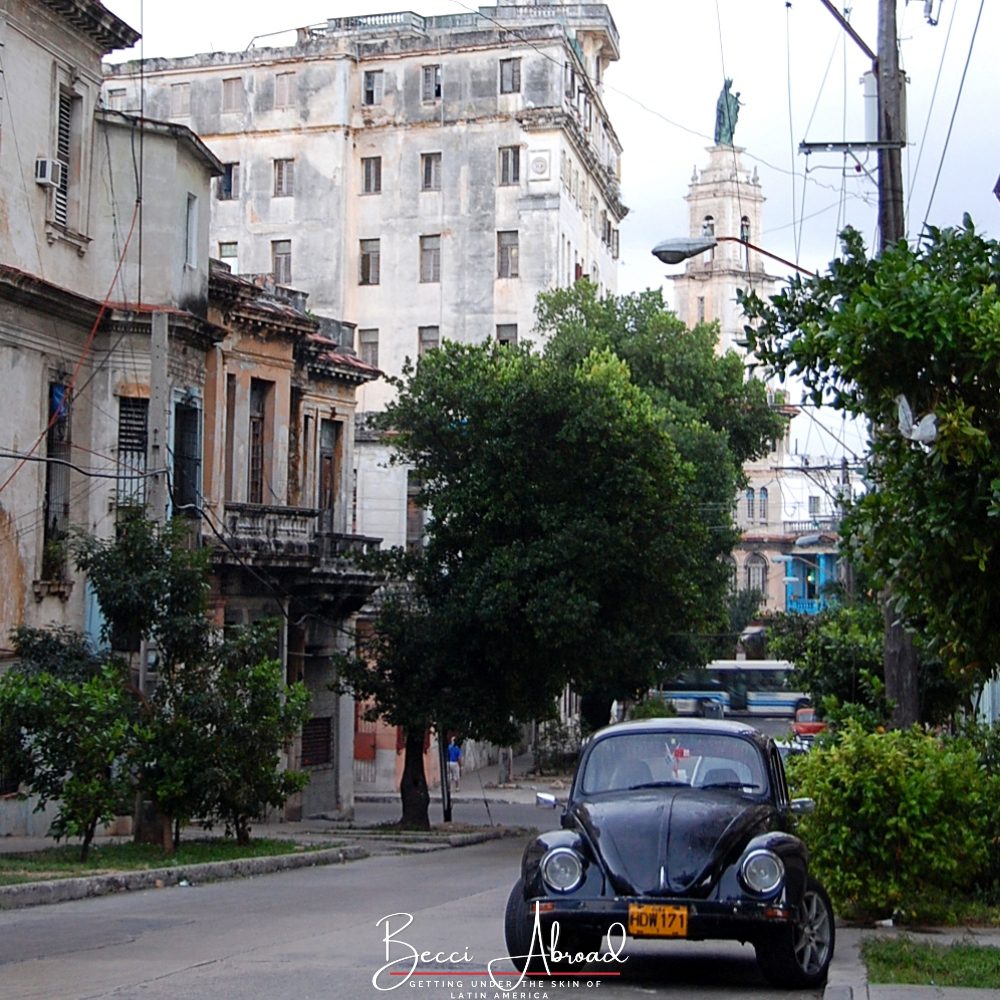 Q: Where should I live when studying at the University of Havana? What is the cheapest option?
A: I stayed in this casa particular (private Cuban home opt for rental to foreigners) for the first two months. I found that place online before arriving.
Alternatively, you can book a couple of nights in a hostel, hotel, or casa particular available online. Check out my guide for accommodation near the University.
Otherwise, you can also just try to wander out the area of the university or ask around at the university when you arrive. There are plenty of Cubans who know somebody renting out.
For example, I got a contract for renting a place through my salsa teacher. THUS, mind it is illegal for foreigners to rent a place like this (read more about things that nobody tells you about Cuba here).
My best advice for you would be to find a casa particular for the first couple of days, and then start asking around for people who might know somebody.
Casa particulares can be expensive but try to look for some around the university as you might be able to find small rooms in casa particulares cheaper than usual as it is away from the touristic area.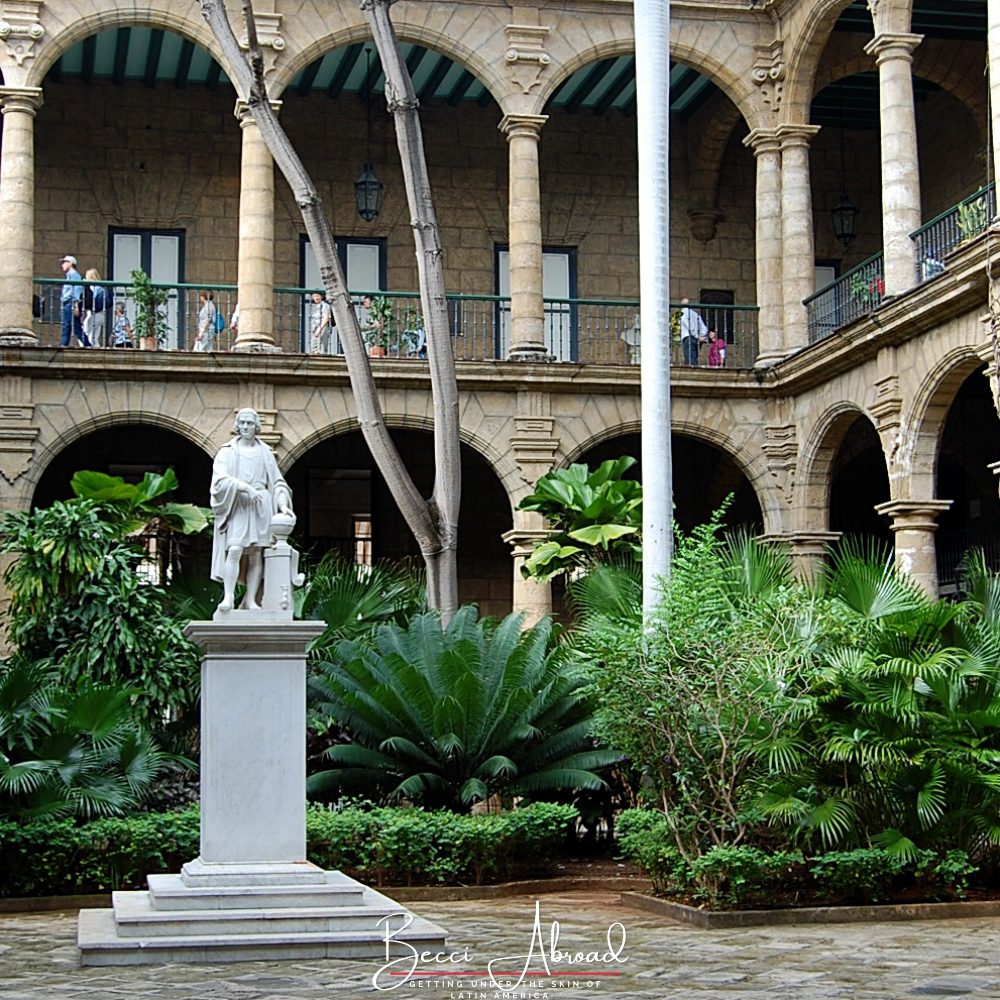 Q: How much did it cost for 4 months of studying in Havana (food, accommodation, transport, etc.)?
A: Since it is actually some years ago that I studied in Havana, it is a bit hard to remember. However, as I remember it than I spent 150-250 USD on accommodation (150 USD being a not authorized place, 250 USD being a casa particular for a month).
I believe that I might have used around 200-250 USD on food, transport, salsa class, and nights out pr. month. You can properly do it cheaper.
At the casa particular where I stayed food was included morning and evening. When I stayed "privately" it was not. Thus, I preferred the flexibility of being able to cook myself.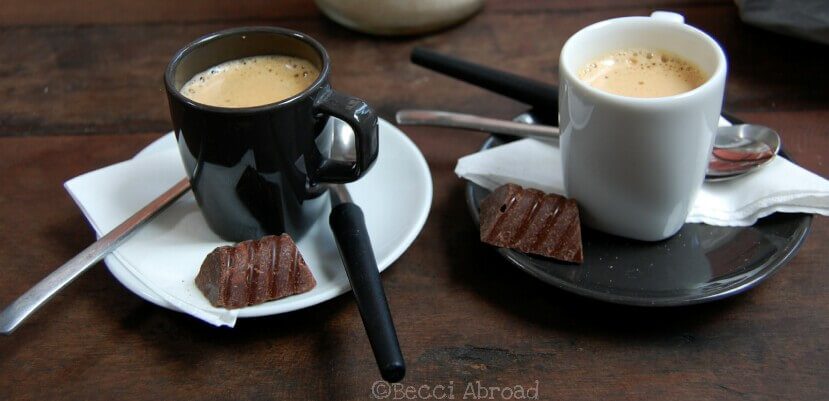 Q: Can I get a job in Havana?
A: It can be very hard (if not impossible) for a foreigner to find a job in Cuba.
Most jobs are through the state. Cubans are said to just have state jobs to keep unemployment down. The private sector is super small, and it might be hard for a foreigner to get in and find a job. Most things in Cuba don't work the way you might be used to in your home country.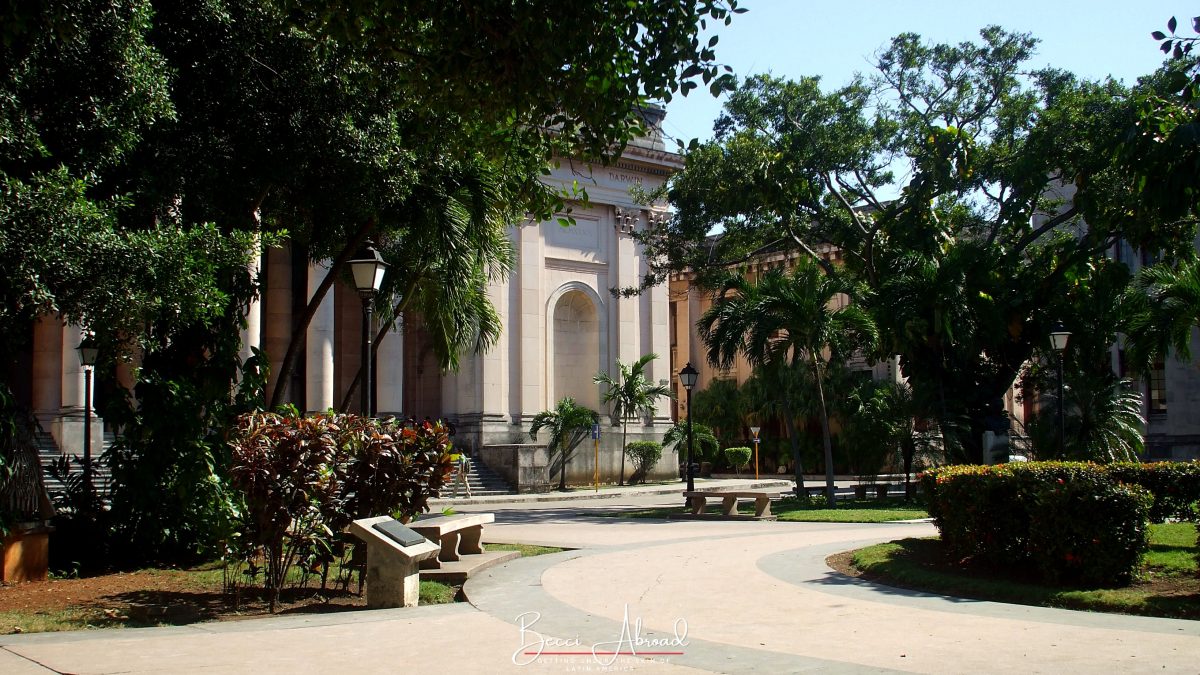 Q: What can I expect everyday life to be like in Havana? How can I make friends?
A: The classes at the university are only from 9 am to around 1 pm. So you have plenty of time for doing other activities in the afternoon. Remember to check out my alternative guide to more authentic ways of exploring Havana here.
I meet plenty of foreigners through the University when I studied there, so you will most likely not have any problem meeting people there. Otherwise, I also checked CouchSurfing for different events, which was a great way to mix with both foreigners and meet some Cubans.
When I was at the university salsa classes (see below) were especially popular among the students but it could be anything else. Alternatively, ask the university for help and guidance when you arrive. If you have the economy for it, sign up for private Spanish classes (see above)
If you want to read more about how it was to live in Havana as a foreigner, I'll recommend you to read this piece that I wrote for Travellettes.
Q: I want to take some dance classes while in Havana, where can I do that?
A: For dance classes of different kinds try to ask Casa del Tango which offers all kinds of different styles and also Salsa, Bachata, and Reggaeton.
I took classes there and it was just great. I recommend that you ask them at Casa del Tango for recommendations on where it is good to go out (alone or in a group) for dancing as they will be more up to date than me.
Share the love and pin me!