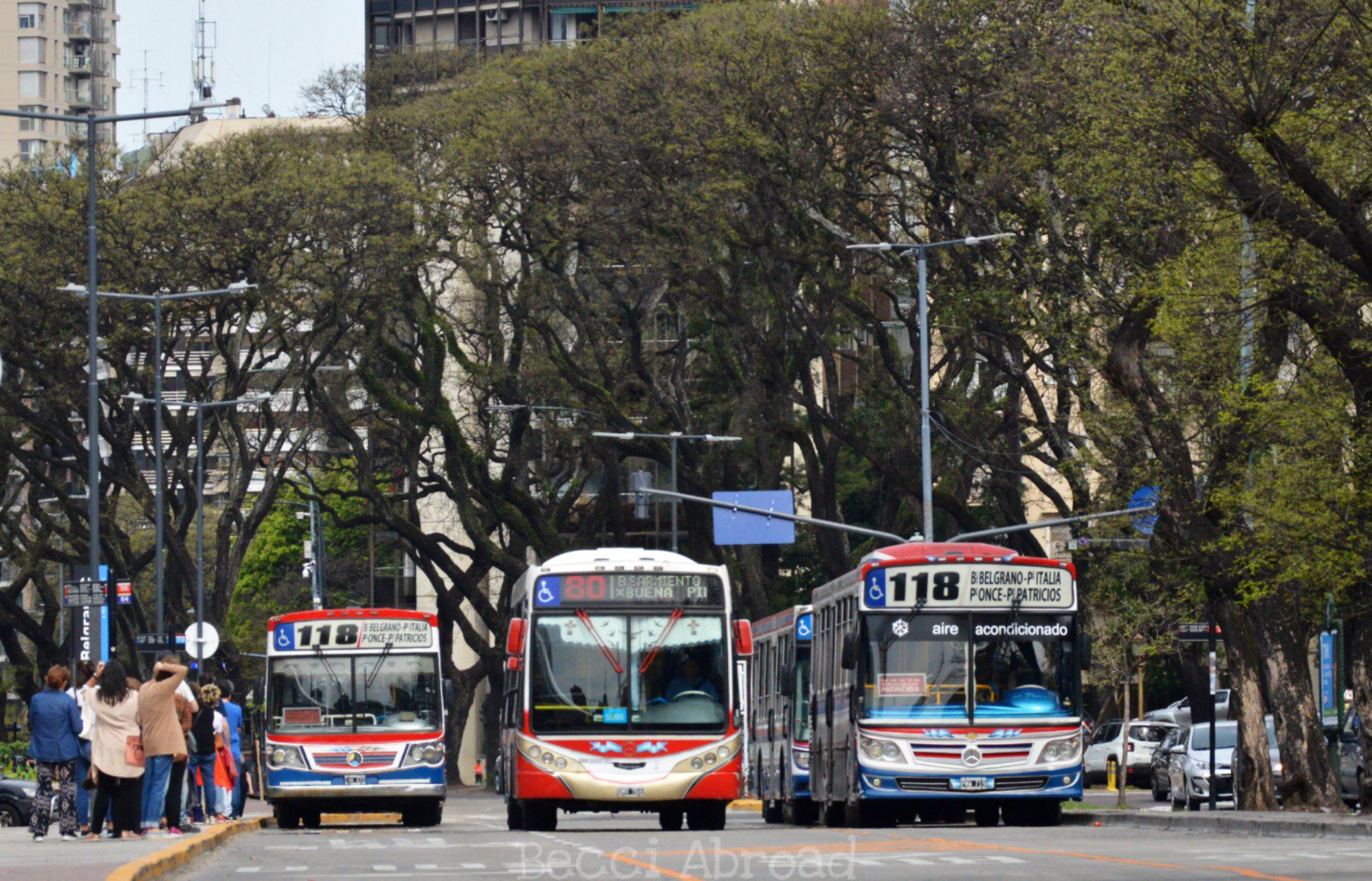 How to Use the Public Buses in Buenos Aires
The public buses in Buenos Aires cover the city extensively in a complex (and at most times almost incomprehensive) net of 180 different bus lines. Each different line can be differentiated by their number and color.
They are colorful, noisy… but also super useful for getting around Buenos Aires. At first, the public buses can be challenging to use. But then you first figure them out, they will get you almost anywhere in the city.
To help you get started, I have gathered all my best tips, tricks, and insides after almost 4 years living in Buenos Aires. I hope this post will help you get more comfortable using the public buses in Buenos Aires.
The colectivos (as the public buses are called by the porteños) run often, thus, forget about figuring out their schedule! Most of them seem to arrive when they feel like it. It is also common to see two of the same bus running one after the other.
On the other hand, that way they are never late and always on time…Right?
How to use the public buses in Buenos Aires
Find the bus stop
The first challenge when using the public buses in Buenos Aires is to figure where the bus stop is.
Even though it has improved quite a lot recently, some stops are still missing proper markings. While other stops are just small signs with a number placed on a light post or a tress… While others again, don't have any of those. If doubt, watch out for people standing in line!
Make a line for the bus
The Porteños have a very polite habit of waiting for the bus in line. Respect this and use it to help you when in doubt about where to wait for the bus.
If you are unsure whether a certain bus stops where you are, don't be afraid to ask the people waiting in line.
During rush hour and on busy avenues, there will be more than one bus line for the same bus stop. People will form one line for all the buses stopping at a stop.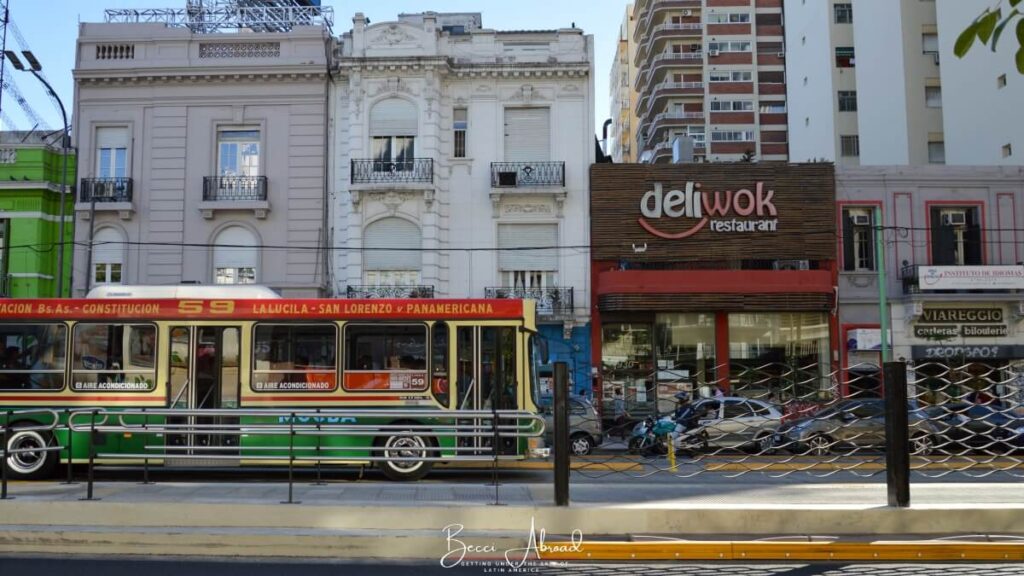 Stop the bus
For stopping a bus that you want to get on, you MUST stick out your arm! That way you are indicating to the driver that you want to get on.
It is up to you to be alert when your bus is coming. If you are standing in a line at a bus stop with multiple buses stopping, you might be the only one in the line waiting for that bus. So, if you don't stop the bus in time… Well, then the bus will just pass by you without stopping!
So, remember; stick out your arm to stop the bus.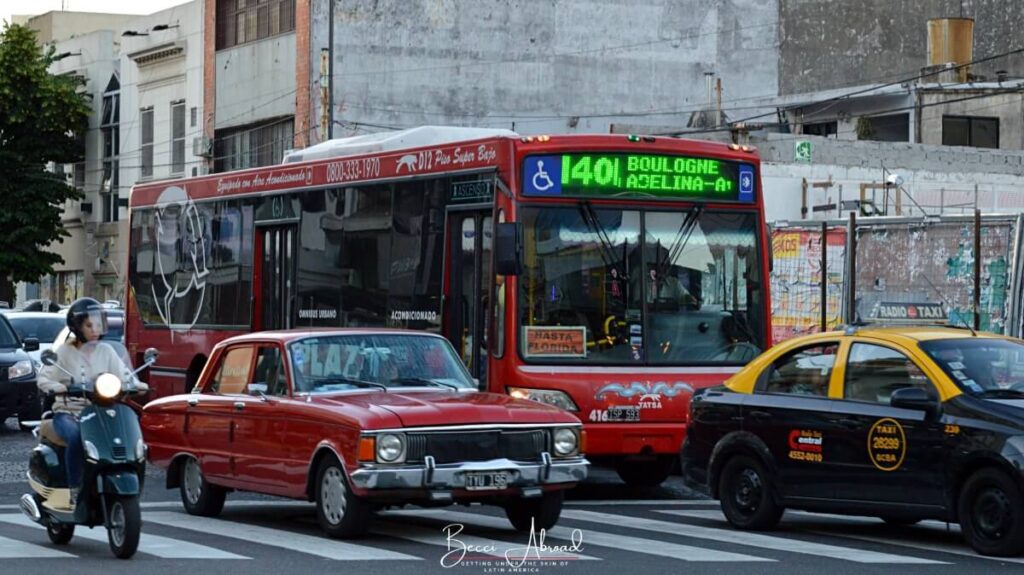 Inside a public bus in Buenos Aires
When entering a bus, you need to tell the driver where you are getting off. It is common to tell the bus driver a specific place (for example, Plaza Italia or Barrio Chino) or the intersects of streets where you wish to get off.
For example, if you are taking bus 67 from Teatro Colon to Museo Nacional de Bella Artes, you can tell the driver "Hasta Pueyrredón, for favor". This means that you are getting off where the bus crosses Avenida Pueyrredón. You might also be lucky, and just tell him "Plaza Francia", and he will get which area you are heading to.
The public buses in Buenos Aires are paid for with the local transportation card, SUBE. If you are in doubt about how to get, use, and recharge your SUBE card, then click here for more info.
If you use one of the apps for public transportation (look below for more information), these will usually tell you where you get off. Take a look at the map in the app to see which street is nearby the bus stop, and tell the driver the name of the street.
Keep in mind that stops are not announced inside the bus, so it is a good idea to know where to get off or to use a GPS-based offline map if you don't have a SIM with mobile internet.
On special occasions nice and friendly bus drivers, you can ask them to let you know when you are nearby your destination. But not all bus drivers in Buenos Aires are that nice and friendly… Most of them are stressed and annoyed with the world.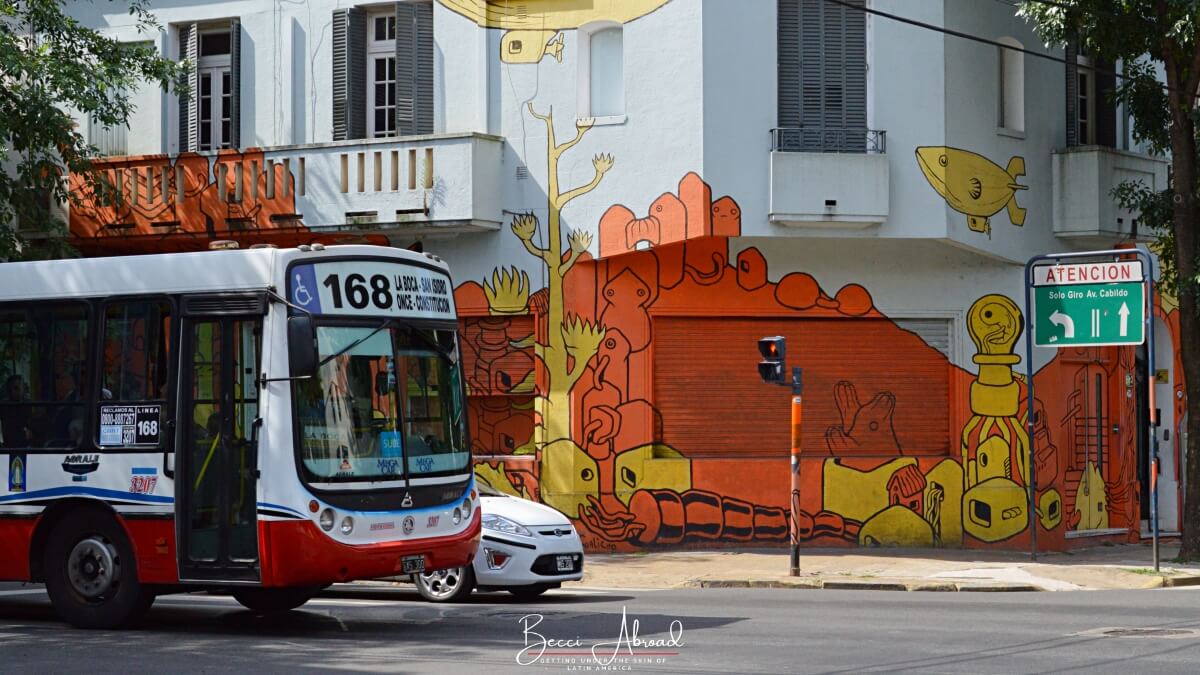 The price trick for using the public buses in Buenos Aires
Instead of tumbling with difficult street names in Spanish, you can also try to tell the driver the price of the journey you want to do.
The practice of the price trick was common just some years ago to do. However, more and more bus drivers are starting to ask the directions, so you better be prepared for that question if you use the price trick!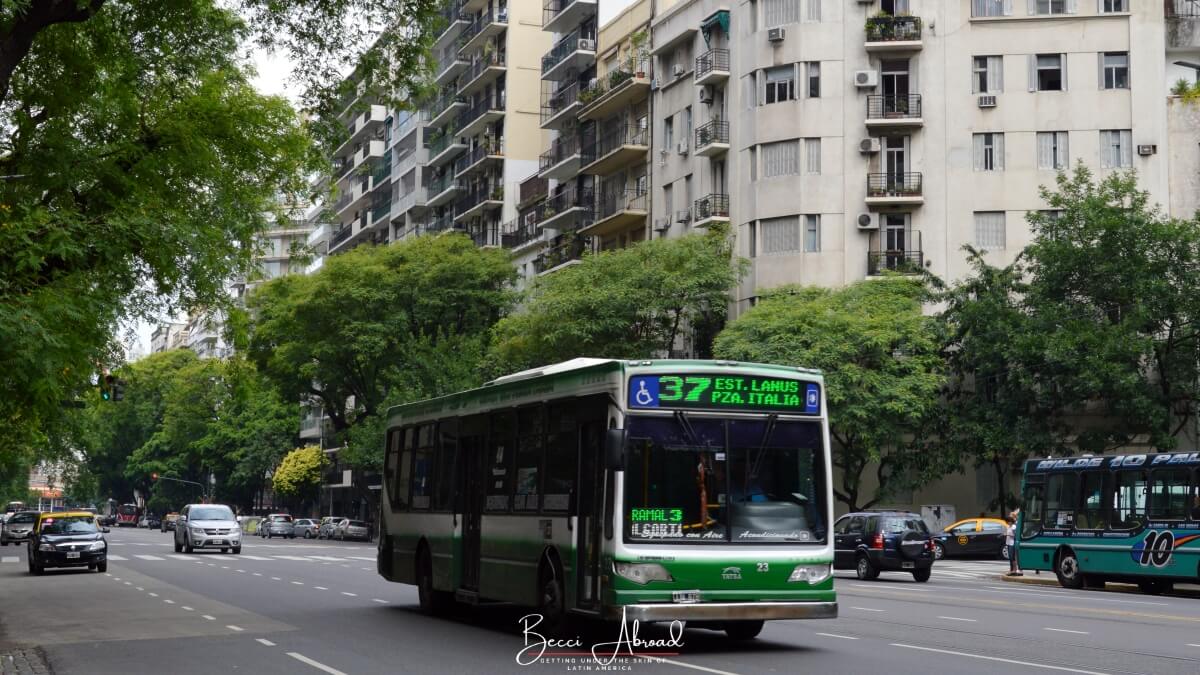 How to plan your bus trip in Buenos Aires
Generally, you should be just fine using Google Maps to plan your journey with the public buses in Buenos Aires.
However, sometimes Google is not quiet on the spot and will send you out on a longer journey than what is necessary. Or show a longer estimated journey time than what it exactly is.
I found the app Moovit to be a lot more reliable for planning your bus trip in Buenos Aires. Well, exactly for planning any trip with public transportation in Buenos Aires.
Night schedules and night busses
The great thing is that most of the bus lines run during the night, even though with less frequency.
Mind that if you have to change buses during your journey, you will need to pay the fare for each bus – unlike the Subte where you pay one fare no matter how many times you change lines.
Enjoyed the post? Pin it!