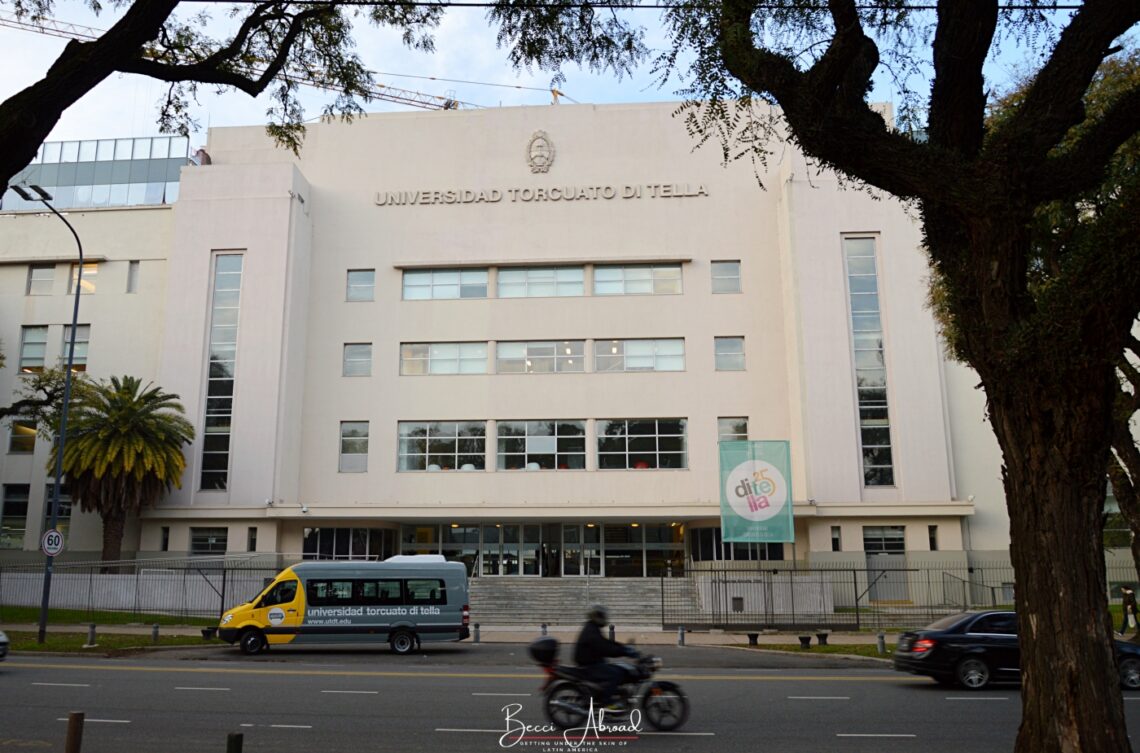 University Torcuato di Tella: 5 Things to Know About Studying Here
University Torcuato di Tella, or in Spanish Universidad Torcuato di Tella, is a private university in Buenos Aires. It is also more commonly known as UTDT or simply di Tella.
The university was founded in 1991 as a nonprofit organization. The mission was to educate Argentina's new business, political, academic, and artistic generations. Today, the university is especially famous for its programs in social science, business, and architecture. And the university is among the best private universities in Buenos Aires – if not in all of Argentina!
University Torcuato di Tella is also a popular university for international students. And they have exchange programs with many universities around the globe.
University Torcuato di Tella holds a very special place for me. Since I did both my exchange semester and completed my Master's Degree in Political Science here.
Let's dive into 5 things you should know about University Torcuato di Tella in Buenos Aires!
#1 The Size of the University Torcuato di Tella
University Torcuato di Tella is a relatively small university with one main campus located in the Nuñez neighborhood of Buenos Aires.
In 2021, the university had 6,400 enrolled full-time students and around 70 full-time teachers. Plus, of course, exchange students and part-time and visiting teachers.
However, From 2011 to 2018, the university tripled its number of enrolled students. And it also grew to become a recognized name in Argentine society. You will, for example, often hear local media refer to studies from the university or use its professors as experts.
If you speak to porteños and you mention that you study at di Tella, they will mostly think that you are very smart because of the prestige of the university.
The expansion in enrolled students has made the university invest in improvements to its buildings and infrastructure.
A new rooftop terrace opened on its main campus building. The rooftop is a beautiful green spot. It looks more like a garden than a terrace. And it offers views of the river, Río de La Plata, and the local soccer club's, River Plate, stadium.
A new building was built next to the main campus building to accommodate the many new students.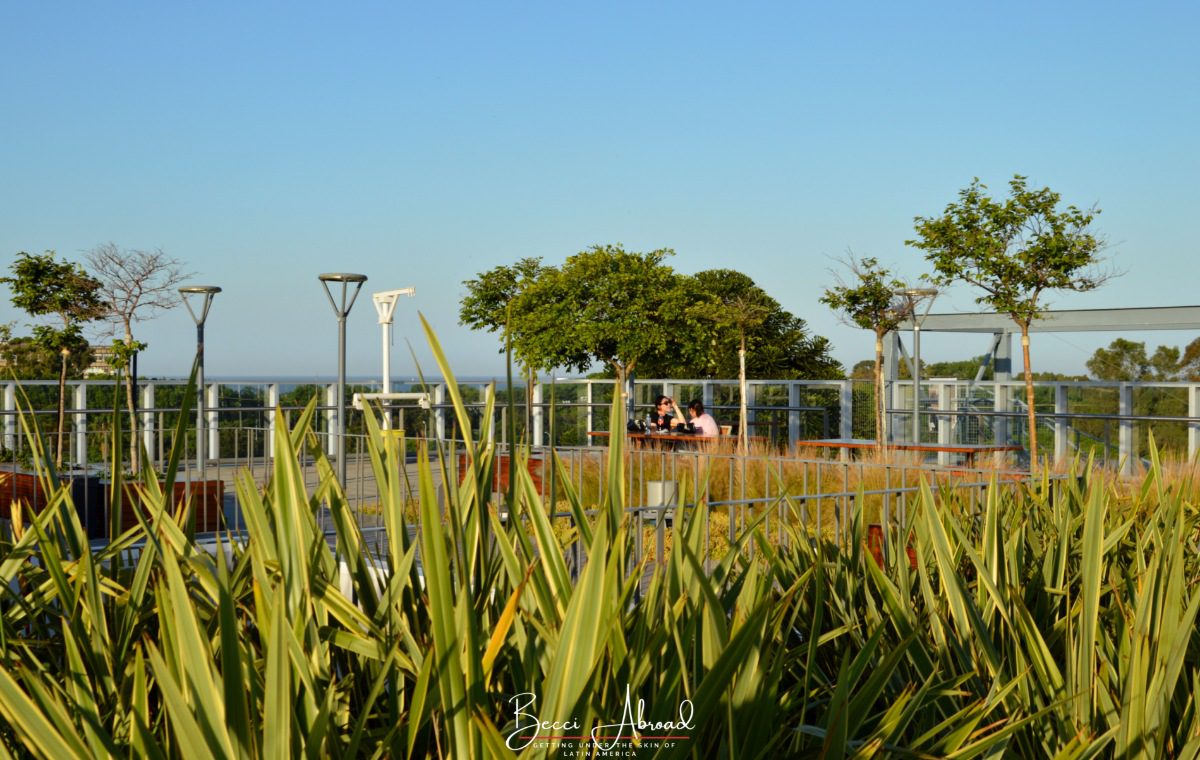 #2 The Location of the University Torcuato di Tella
University Torcuato di Tella is located on Avenue Figueroa Alcorta. It is a residential area between the neighborhoods of Belgrano and Nuñez.
The university can be reached by public bus. However, it is located quite far from any subway stations.
If you are a student at the university, you can also use the university's private bus service, bonditella. The service is free of charge for students (including exchange students).
The bonditella bus stops in front of the Larreta Museum on Juramento Street near the Juramento subway station on the D-line. You can find the schedule for the bonditella here.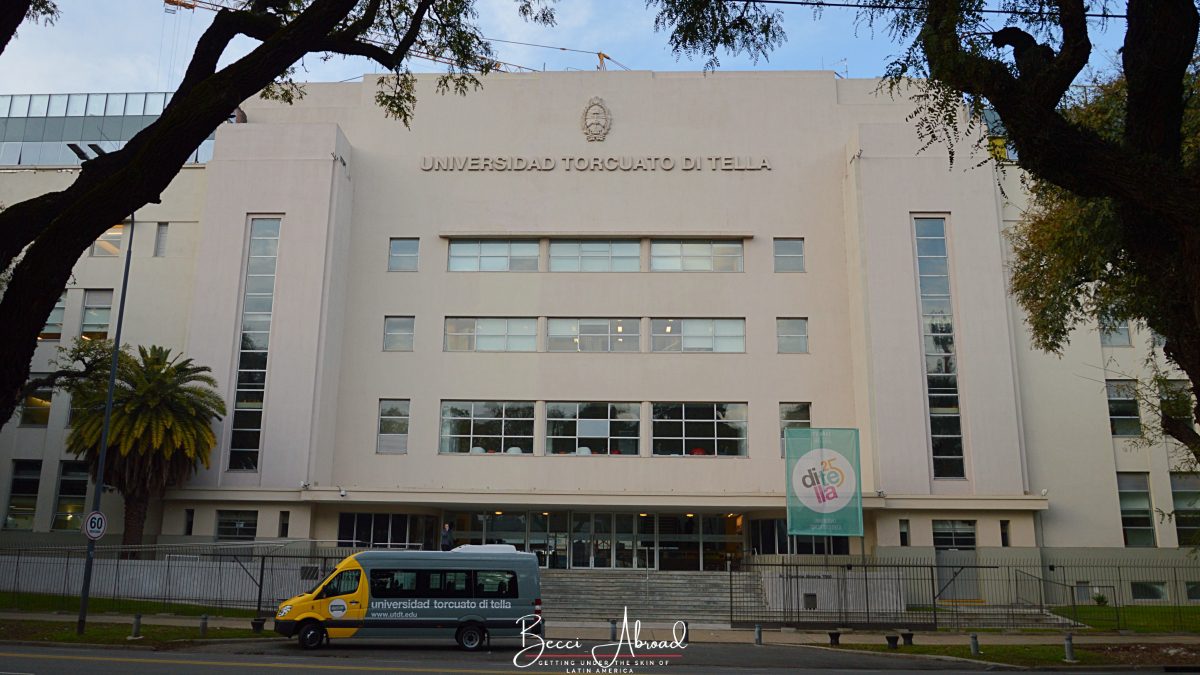 #3 The Academic Levels
University Torcuato di Tella offers academic programs at the undergraduate, Master's, and postgraduate/Ph.D. levels. The programs range from architecture, urban studies, arts, and political science, to a law school and business school.
Many of the university's teachers have degrees from abroad, primarily in Europe and the U.S. And many of them publish their work in internationally recognized academic journals. This means that despite being a small university, it has very good academic levels and international recognition.
The attitude in the classes might be a bit more informal than what you are used to. At least it was for me! But the workload and expectations for the Master's were very high.
In the area of political science, I had some very brilliant teachers. And I was also surprised to find out how many books and academic articles teachers from di Tella had been part of.
Within business studies, di Tella has also achieved a good level of recognition beyond the borders of Argentina.

#4 International Exchange Students
University Torcuato di Tella has a very well-organized program for international exchange students. Each semester they host many international students from around the world.
They offer special courses in English and Spanish for exchange students. The courses focus on Argentine and Latin American history and culture. You can read more about the university's program for exchange students here.
If you are looking for an exchange program in Buenos Aires, I can't recommend University Torcuato di Tella enough for you! The only downside is, of course, that the campus is a bit outside the city.
If you are interested in studying for a whole university degree at di Tella, I encourage you to go for it!
You will be admitted to the program on equal terms to any Argentine student. The university will help you with the paperwork to get a long-term student visa for Argentina. Check out the UTDT website to find the degree you are interested in, and contact them directly.
#5 University Torcuato di Tella's History
University Torcuato di Tella was founded by two important organizations in Argentine society: the SIAM factory and the Instituto di Tella.
The SIAM factory was Argentina's largest industrial company. The factory produced everything from household appliances to gas pumps and cars. The company had commercial activities in many other Latin American countries as well as in Europe. From the SIAM factory, the university gained its global vision and innovative spirit.
The Instituto di Tella was an artistic institute center for research in social science in Argentina from the 1950s to the 1970s. Inspired by the Instituto di Tella, the university aimed to build an outstanding research center for art and social science.
The two organizations inspired the university's leadership to aim for an environment that would foster academic excellence and pluralism. These values, alongside the mission to produce knowledge that could be applied to real-world problems, have been at the core of the university ever since.
---
Are you planning to study at University Torcuato di Tella? Did you find this post useful? Or do you have something else you would like to know? Please share your questions or comments below!