10 Things to Know Before Starting to Work in Argentina
To work in Argentina can in many ways be very different from what you might be used to in your home country.
The external factors of the Argentine economy influence a lot in the experience of working in Argentina. When you see the value of your salary diminish every month because of inflation. And when you know that you only have two salary adjustments a year, it really puts another level of stress on your everyday life.
In expat groups and online forums, people ask a lot about moving to Argentina and finding a job here. However, many seem to believe that the job market here is similar to European countries or the U.S. But so many things are different in Argentina!
In this post, I want to focus on 10 things that you should know before starting to work in Argentina. And most of these things I believe that any foreigners miss when they consider moving to Argentina.
The post focus on working on a local Argentine contract. But remember that there are plenty of options for finding online positions or freelance gigs. Positions paid in foreign currency are likely to make you as much or more as a locally paid Argentine job. Read more about how to find a job in Buenos Aires here.
Disclosure: Some of the links below are affiliate links. This means that at no additional cost to you, Becci Abroad will earn a commission if you make a purchase via one of those links. This helps to pay the bills and the maintenance of the site.
#1 Low salaries on local jobs in Argentina
Local jobs in Argentina are badly paid. Of course, it depends on what kind of job you are applying for. And how many years of experience you have in your field. But generally, most positions in Argentina offer a very low salary. In 2022, the average salary in Argentina was 630 USD.
Most local Argentina jobs are paid in Argentine pesos. The exchange rate between the American dollar and the Argentine peso has been volatile for many years. This means that if you earn in Argentine pesos, your purchasing power (i.e. how much you can buy) abroad and in Argentina will diminish when the Argentine peso devaluates.
Furthermore, with Argentina's sky-high inflation rates, a salary in Argentine pesos will also cause your purchasing power to drop. The cost of living normally increases more than your salary adjustments.
#2 Twice a year salary revisions
In Argentina, most local companies have salary revisions twice a year because of the super high inflation rates.
The local companies are simply used to revising the employees' salaries every 6 months. After all, the cruel reality in Argentina is that prices increase every month.
If you are in a job interview for a job in Argentina, it is also completely fair to ask how many revisions they do a year.
#3 Twice-a-year bonuses (Aguinaldo)
When you work in Argentina, you are entitled to receive an additional salary a year. The additional salary or bonus is called aguinaldo.
In Argentina, the aguinaldo is paid twice a year: one time in June and one time in December.
Each payment of the aguinaldo is equivalent to 50% of the highest monthly salary that you received the last 6 months. If you didn't work all the last 6 months, the employer will only have to pay you the aguinaldo proportional to the months you worked.
If you work in Argentina and your employer doesn't pay you aguinaldo, you should request it. It's law in Argentina that the employer has to pay this bonus to their employees.

#4 Vacation and days off
When you work in Argentina, you will only have two weeks of paid vacation a year. Yes, that is not a lot!
However, in most local contracts you will have different other kinds of days that you can ask off. For example, most contracts allow you to ask for two days off work if you are moving. Or if you are studying you will be able to ask for study days off.
Especially, the study days were a huge game changer for me! Because I was a university student, I could ask for up to 20 days off a year. I could use those days for activities related to my degree such as preparing for exams or writing assignments.
Some companies will also be flexible and allow you to take study days for taking driving lessons or doing shorter courses.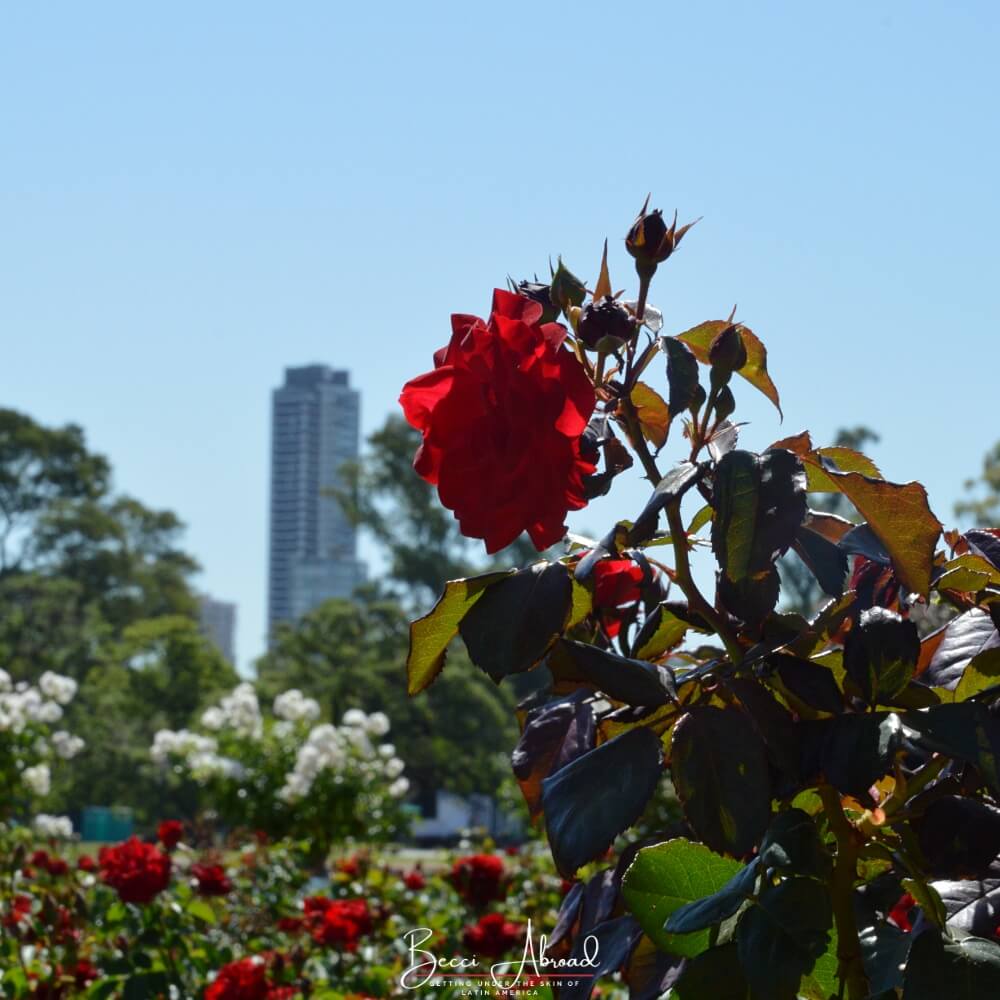 #5 Long working hours
A full-time job in Argentina is for a minimum of 40 hrs/week. On top of this, you might have to put in overtime.
Also, Argentine companies tend to not be very open to part-time or hourly-paid positions. So, when you search for a expect a position to be full-time (40 hrs/week).
#6 Health Care Insurance (obra social)
When working for an Argentine company, the company is obligated by law to include health care insurance into your contract. The employer pays a part of it and you as an employee pays the rest.
In my experience, the companies normally give you the basic plan that the health care insurance company provides. If you want to get better coverage, you can ask your employer to change it. You will normally just pay the difference through your salary.
Due to new regulations from last year, you are now not able to change your health care insurance for the first year of your employment.
If you work freelancer or without an Argentine contract, you'll have to register yourself in health care insurance. Some of the most used ones are OSDE and Swiss Medical but there are many more!

#7 Use your network to get a job in Argentina
Networking is always important when looking for a new job. In Argentina, it is even more important!
Many companies have referral programs for current employees to refer their friends and contacts. And in many companies, they also normally prefer candidates that were preferred by current employees.
So, reach out to people you meet in Argentina and let them know you are looking for a job. Maybe they can refer you to their company.
Read more about how to find a job in Buenos Aires.
#8 Immigration papers
Most Argentine companies will not hire you if don't have your immigration papers in order. This means that you'll need to have residency and an identification number, or in Spanish Documento Nacional de Identidad (DNI).
There is an option for companies to sponsor the residency of their international employees. But very few Argentine companies seem to be willing to sponsor the residencies for their employees.
So, don't expect the company to offer you the sponsorship.

#9 Quitting your job in Argentina
When you quit your job in Argentina, you have to send a formal letter to your employer to inform them about your resignation.
In Argentina, this formal letter is called a telegrama de renuncia.
Before you send this letter, you have not legally quit your job. Of course, you should inform your employer that you wish to quit your job before sending the letter.
You can download and print the letter from the website of Correo Argentino. And then bring it to your nearest post office. Or you can go to the post office and ask for a telegrama de renuncia. Then you just have to fill it out at the post office.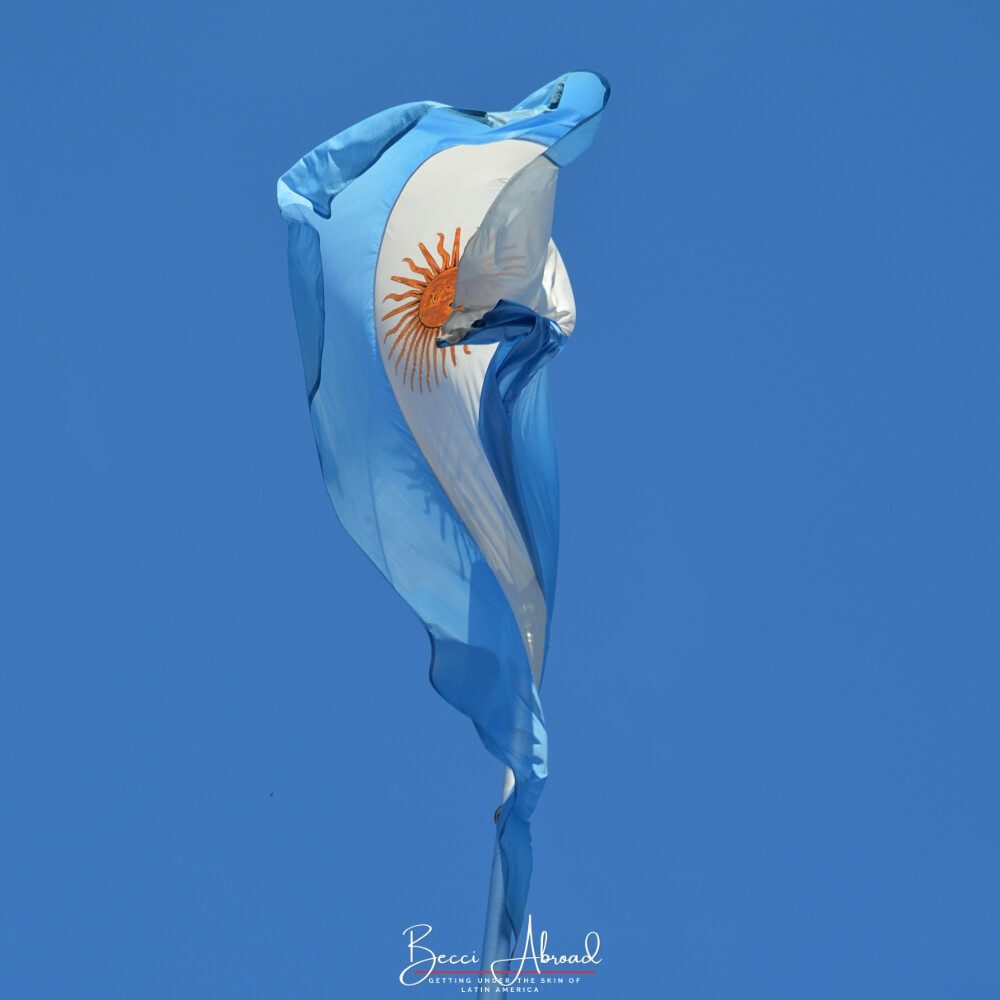 #10 Informal work in Argentina
In Argentina, there is a huge informal labor market. Many people are working without a formal contract. This means that they have no guarantee for an additional salary (aguinaldo). No guarantee for health care insurance. And no guarantee for them to get the vacations and days off that they need (and, of course, many more rights).
The main reason is that the companies try to avoid the high costs associated with having employees in Argentina. Apart from what the company has to pay you as an employee, there are many more fees and taxes that the company has to pay to the Argentine state or the Argentine trade unions.
I think it is important to mention this because you might be offered an informal job. Or "un trabajo en negro" as the Argentine say. And you should be aware of the legal risks and the rights that you reassign if you accept the job.
Are you considering working in Argentina? Was any of these facts useful for you? Had you heard about any of these facts before? Or is there maybe something I missed about working in Argentina that you would like to add? Share your thoughts and knowledge below!
Enjoyed the post? Pin it!