6 Things That Made Me Move From Denmark To Buenos Aires
I decided to move from Denmark to Buenos Aires for good! … Or at least with no current plan of leaving. So, what is it that fascinates me so much about Buenos Aires that I want to keep on living here?
Keep on reading, and I will try to explain to you why I fell in love with the Argentine capital… And maybe this will make you want to visit Buenos Aires as well?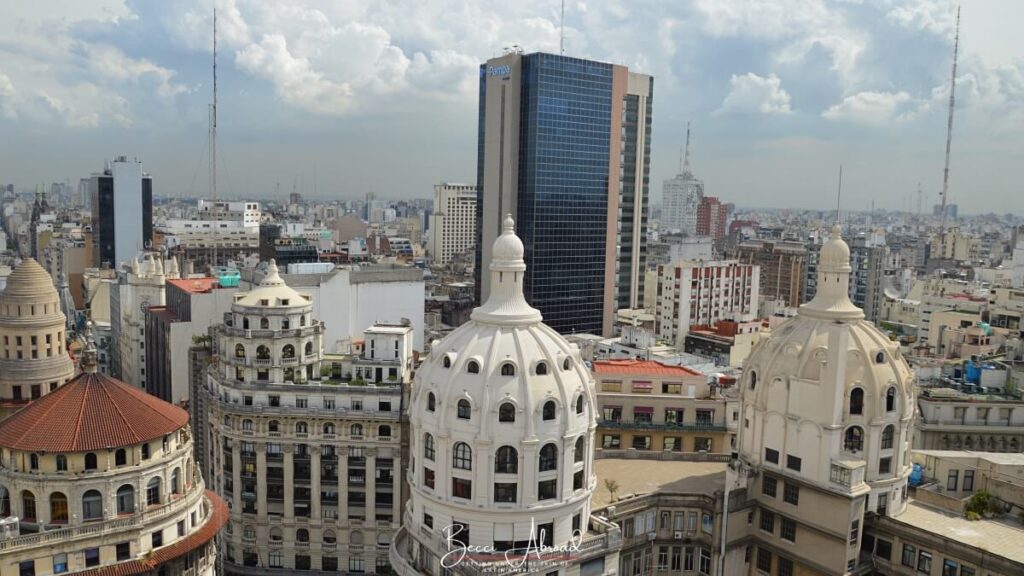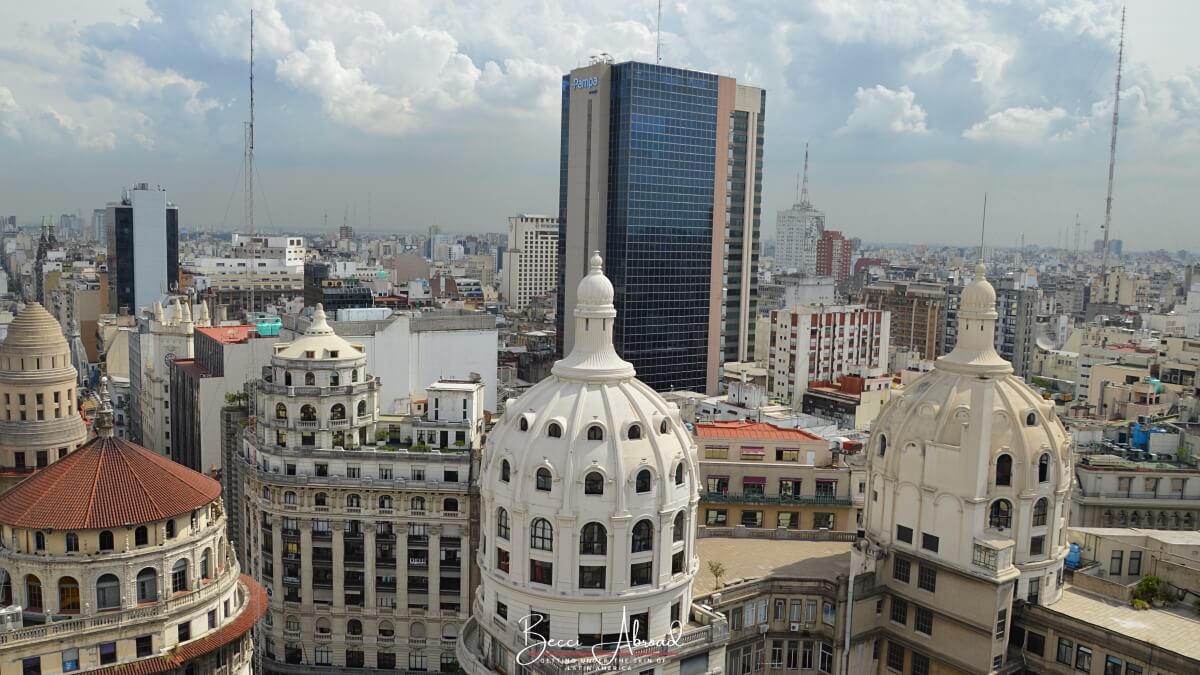 #1 It looks like something you know – underneath it isn't!
To the bare eye, Buenos Aires looks like bits and pieces taken out of different European cities. A mix of Germany, France, Italy, the UK, and Spain all in one; the architecture, the food, the way people dress, and their customs.
However, the longer I stay, the more I realize that, even though, the customs and artifacts in Buenos Aires look like something I know. Underneath the surface of these visible things in the values and assumptions that people carry around, there are huge differences.
What has caused me the most surprise is how people are generally more distrustful towards one another. And especially, toward state institutions such as the police. One part is without a doubt because of the great level of corruption in Argentina… but it also made me question my own culture; are Danes maybe just overly naïve compared to the rest of the world?
Nevertheless, I find this duality of being in a city where I think I understand, and then realizing that I don't quite charming, puzzling, and challenging – and challenges I like!
#2 The architecture reflects the mix of nationalities in the city
Buenos Aires is a city composed of many different – especially European – nationalities. Most arrived during the huge migration flows in the 1880s and 1950s. The heritage of these migrations still plays a significant role in the Argentine self-understanding, and it is very common to hear people ask each other where their families originate from.
And when walking around residential neighborhoods like Belgrano, you can clearly see how houses are built in a Germanic, English, or Spanish style. How I love to wander around looking at these different houses and being puzzled about how a house looking like something taken out of a German village has ended up right next to a huge building block. Puzzling and fascinating!
#3 A relaxed approach to the concept of time
I never thought that I would end up saying this but… Actually, I quite like a relaxed approach to the concept of time, and whether being on time or not.
It is not quite how life works in Denmark. But, I have finally (to some extent) learned to take some things a little bit easier. Some things, but not all.
Porteños (the slang for the citizens of Buenos Aires) can be late – like REALLY late – while others are quite punctual. Maybe it is the mixed European heritage but this mix sort of weights up for each other. Where the Cuban way of time management drove me crazy. It is kind of a middle way.
However, I hardly ever experience anybody stressing about being late, the way that people do in Denmark. Which is good for a person like me who is so easy to stress.
#4 Chatty café culture
I adore how the porteños use the cafés for all kinds of things; elderly people meet up at the local café for a chat or for reading the newspaper, fancy-dressed businessmen do their important meetings, and then there are all of us in between just stopping by for a cup of coffee.
People meet to chat, and it doesn't matter if the chat takes a little bit longer than planned. You are there, and that is important in that moment. Maybe you meet an acquaintance and stop for an extra chat. People meet, and take their time to chat.
#5 Big green avenidas
Walking down wide avenues where the tree tops meet on the top… Seriously, what is not to like?
If you are visiting Buenos Aires, hit streets such as La Pampa or Juramiento after Avenida Cabildo, and you will see what I mean! (Actually, there are many more places, so just try to explore further the city center).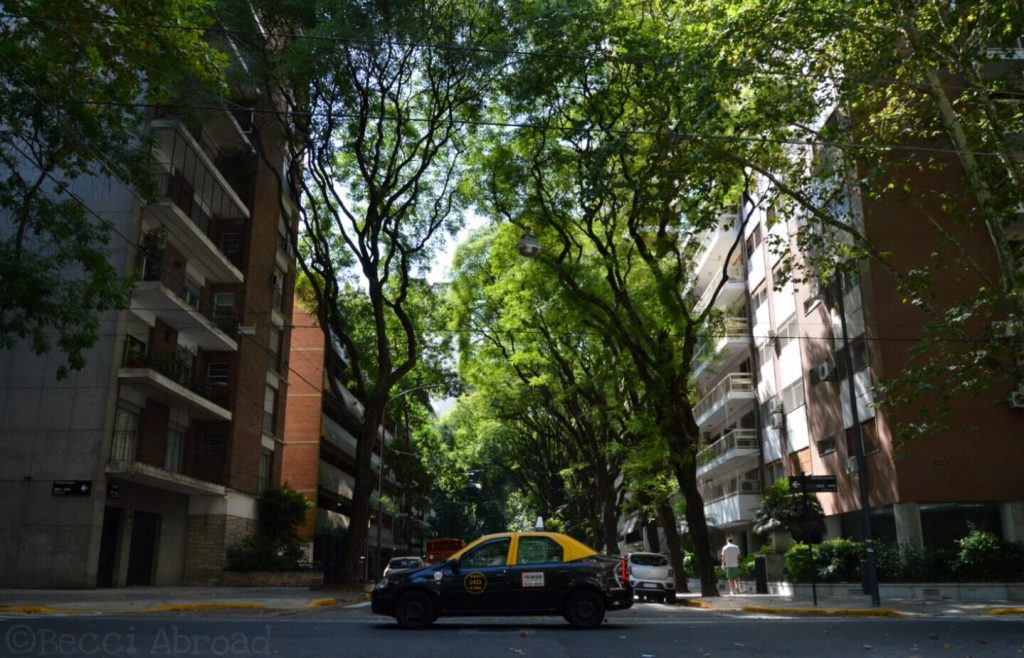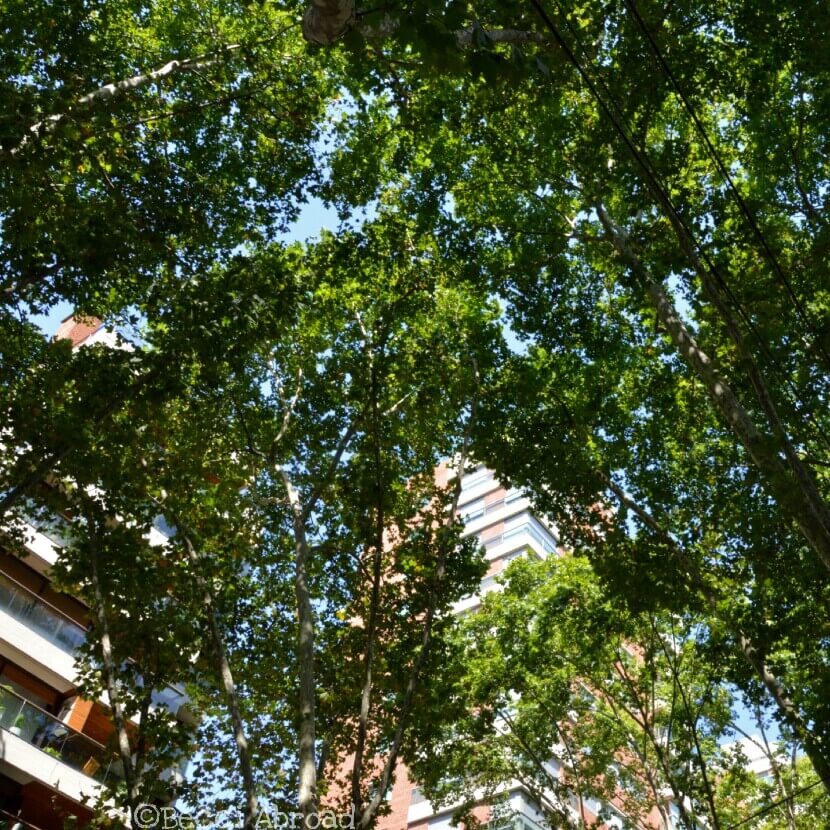 #6 Highly-politicalized society
Since I was a teenager I have always loved to discuss politics – and later economics – but few people in Denmark seem that interested in discussing such sort of things. It is almost seen as a code of conduct that you should not raise any politically sensitive issues at a dinner party – and less with people you don't know that well!
Porteños are the complete opposite. Almost everybody has an opinion about everything, and is happy to discuss whatever issue. Most also seem quite well-informed about the current state of affairs. For example, once I used the drive to the airport (40 minutes drive!) to discuss Argentine politics and history with a taxi driver.
Even though there are still so many things that I don't understand about Argentina, I'm feeling in my element in a city where political discussions are more the norm than the exception.
My Argentine friends and acquaintances tend to say: "mix all of Europe in one country, and you have Argentina", maybe that's why I ended up liking it so much here?
Have you ever visited Buenos Aires? What did you like about the city? Or maybe dislike? Is it a place would like to visit one day? Share your thoughts and experiences below! I would love to hear what you think!