A Guide to More Authentic Ways of Exploring Havana
Havana is often compared to stepping inside a time bobble. The 50s cars on the streets, the old colonial houses, and people sitting in their doorway chatting to their neighbors. Life has another speed here.
There are many things we don't know about how life is in Cuba. And when visiting Havana for the first time (or maybe even the second), it can also be a bit difficult to figure out how to get an authentic experience of Cuban everyday life.
With this guide, I want to try to give you some ideas on how to experience Havana in a more authentic way.
Despite the fact that I can hardly call myself a Habanero (e.g. a person from Havana), I did actually spend over four months studying in Havana and walked every day through the streets of Centro Habana toward the University of Havana in Vedado.
Even though that was back in 2014. And I then visited again in the summer of 2016. It seemed like not a lot had changed, so I hope my tips can still be useful to you.
The closest I got to being cubana was this ID card! But then again, they took it from me at the airport. Not so cubana after all. Sad, sad!
Get the real Havana experience in a máquina
– don't pay a fortune to rent one of those old cars
A classic tourist trap in Havana is driving along the seaside drive Malecón in a renovated old 50s car. But let's face it; the Cubans don't do that!
Instead, they use the older less-renovated 50s cars you see around town as transportation.
The taxis colectivos or simply máquinas as they are called by Cubans, run in a net all over the city. They have more or less fixed routes, and along these routes, people will stop them and ask for a ride.
The car quickly gets filled up (or something overfilled) with people who don't know each other but just need a ride. A little bit like a small version bus. Click here to read more on how to use Havana's collective taxis.
A misconception of many visiting Cuban is that these maquinas are only for Cubans. I have never been denied to enter or anything, and you get a so much more authentic feeling for Cuba. Enjoy, and have a great ride!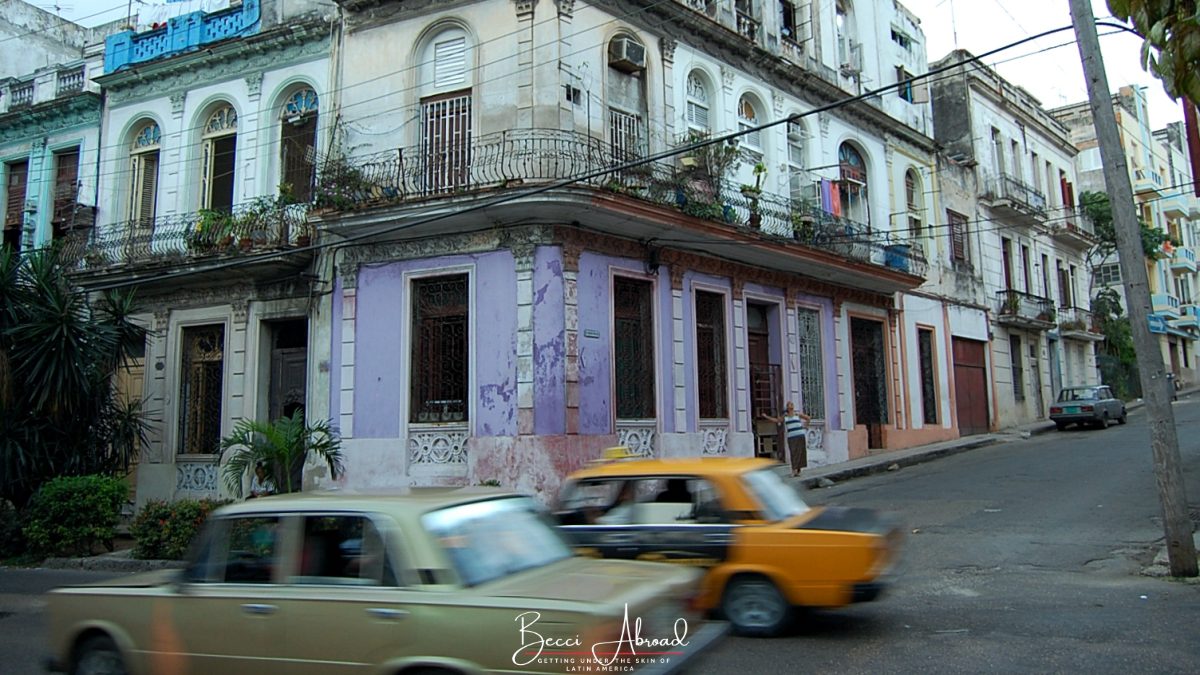 La Habana Vieja isn't everything
The old part of Havana is cute, vibrant, and all that… But! It is just not representative of Havana.
The Cuban state has in recent years invested a lot of money in renovating La Habana Vieja. And yes, it is beautiful, and El Capitolio is nice. For sure, you should spend time exploring this part of the city. But Havana Vieja is truly the touristic center, and the prices are as follows.
Nevertheless, it is not all of Havana. Actually, very far from everything. And it doesn't just a part of how living standards are for the common Habanero.
So, get out of your (touristic) comfort zone and explore outside Havana Vieja! You can, for example, hit the dusty roads to Centro Habana and relax Vedado (keep on reading to #2 and #3).
Havana Vieja starts at Parque Central leading downwards towards the harbor side through Calle Obispo.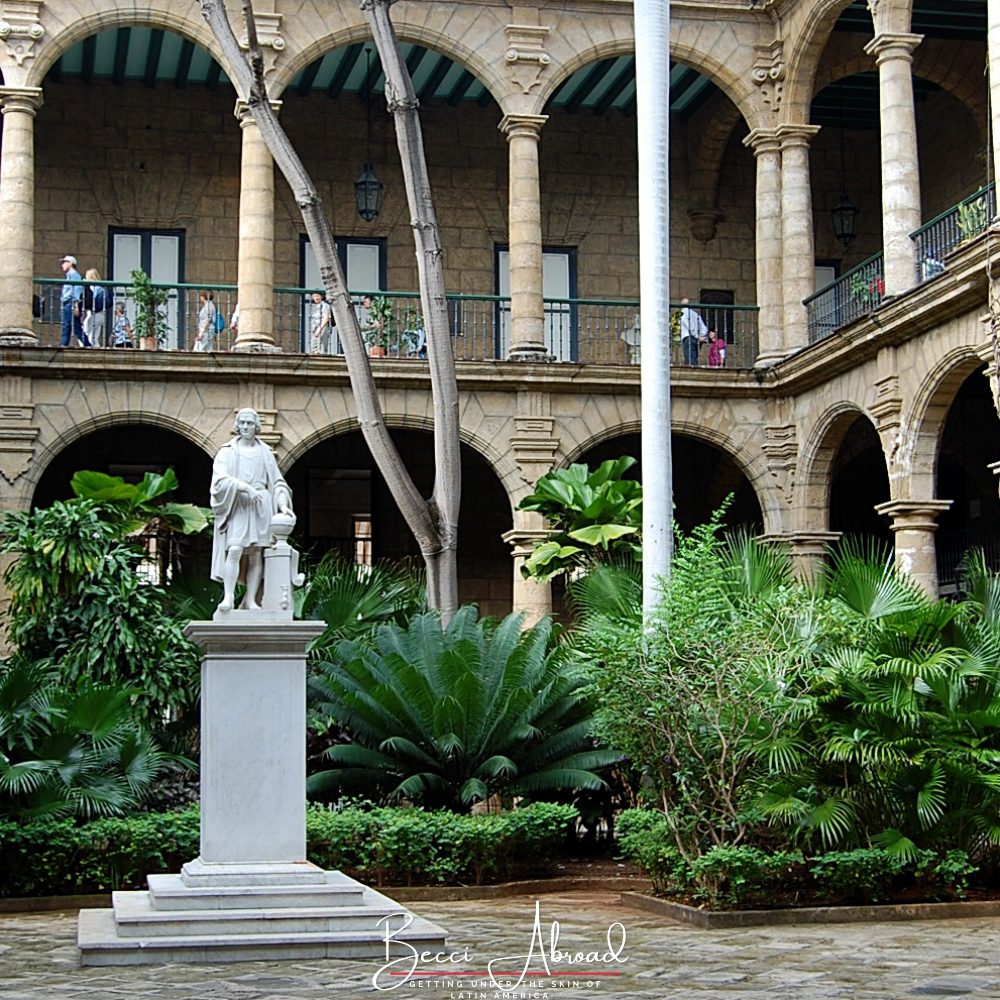 Walk the dusty roads of Centro Habana
In Centro Habana, you will experience a completely different everyday life than in Havana Vieja. The buildings there aren't new-renovated or recently painted but old, dilapidated with the painting falling off and doors hard to open.
It has its own charm. People sit in their doorways, talk with their neighbors, shout at acquaintances passing by, or buy a cafecito (more on cafecitos later) from a café in a window of somebody's home.
The streets are broken. When the máquinas pass by filled the passengers, you hear how mental crashes against mental every time the car falls down in a hole in the street.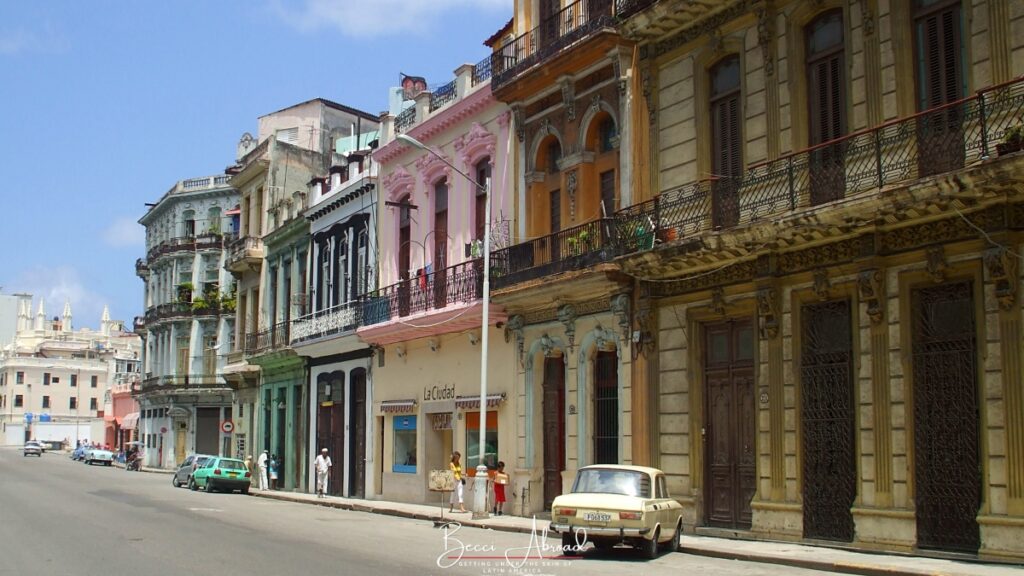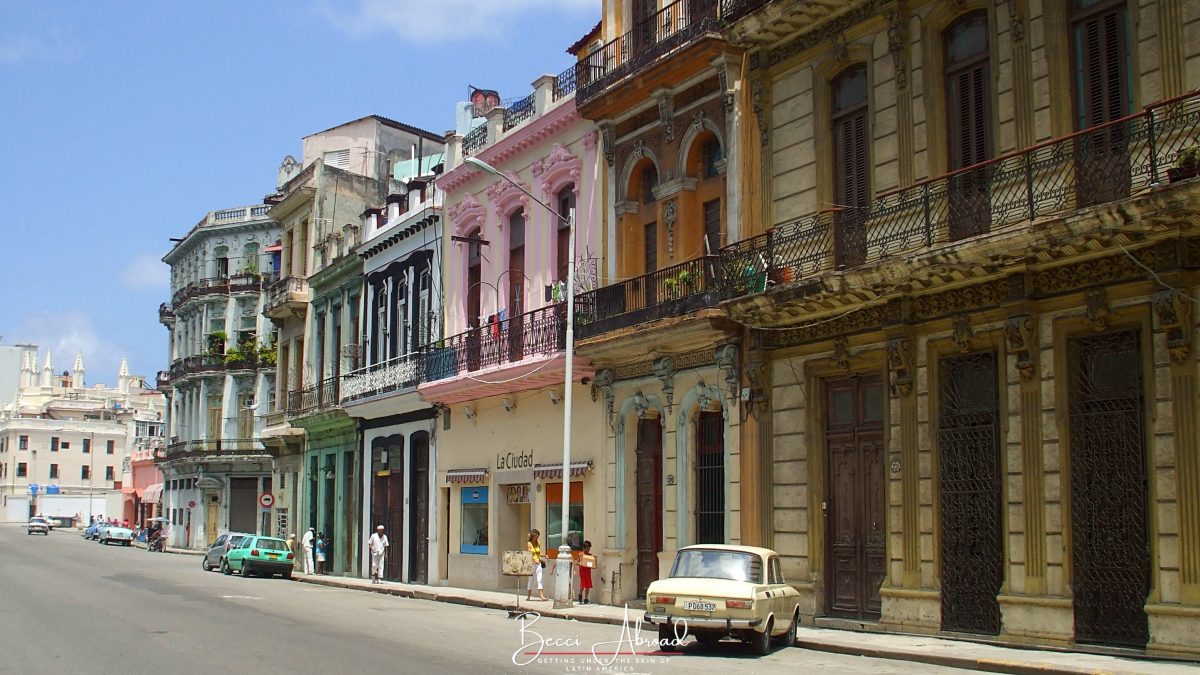 Head to Centro Habana to get lost on the small side streets, and explore your own little hidden gem of the real way life is lived in Havana.
When you stand on Parque Central with calle Obispo behind you, in the right corner you will have the beginning of calle Neptuno, and the beginning of Centro Habana.
Centro Habana lies alongside the seaside drive, Malecón (continue reading for more on the Malecón). So, in case you get really lost just hit toward the Malecón to orientate.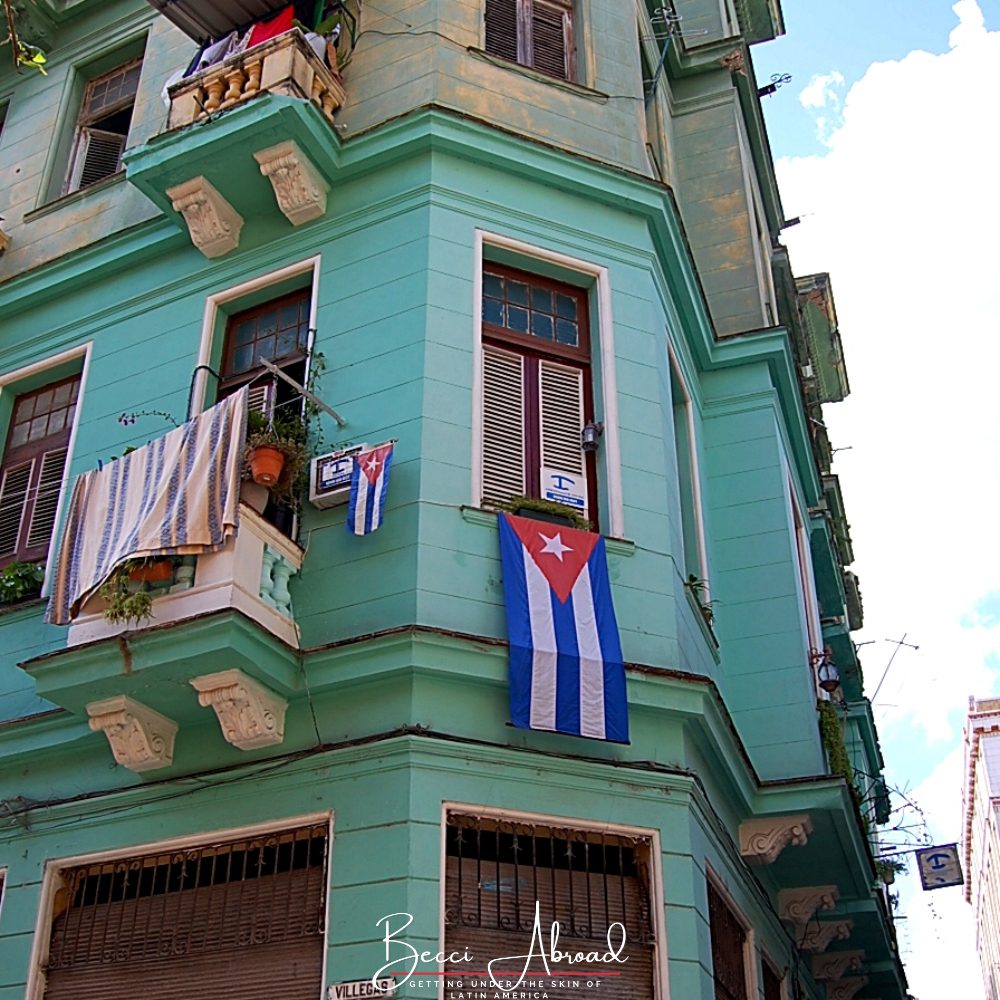 Enjoy the quietness of Vedado
If you continue straight ahead on Calle Neptuno, you will end up at the University of Havana located in the Vedado neighborhood. Vedado is in most parts a quieter area of Havana but that doesn't make it less worth visiting!
Scroll around the streets parallel to Calle 23 heading towards the street of Paseo, and you will see some beautiful colonial houses with small gardens in front. A local market. And even a school.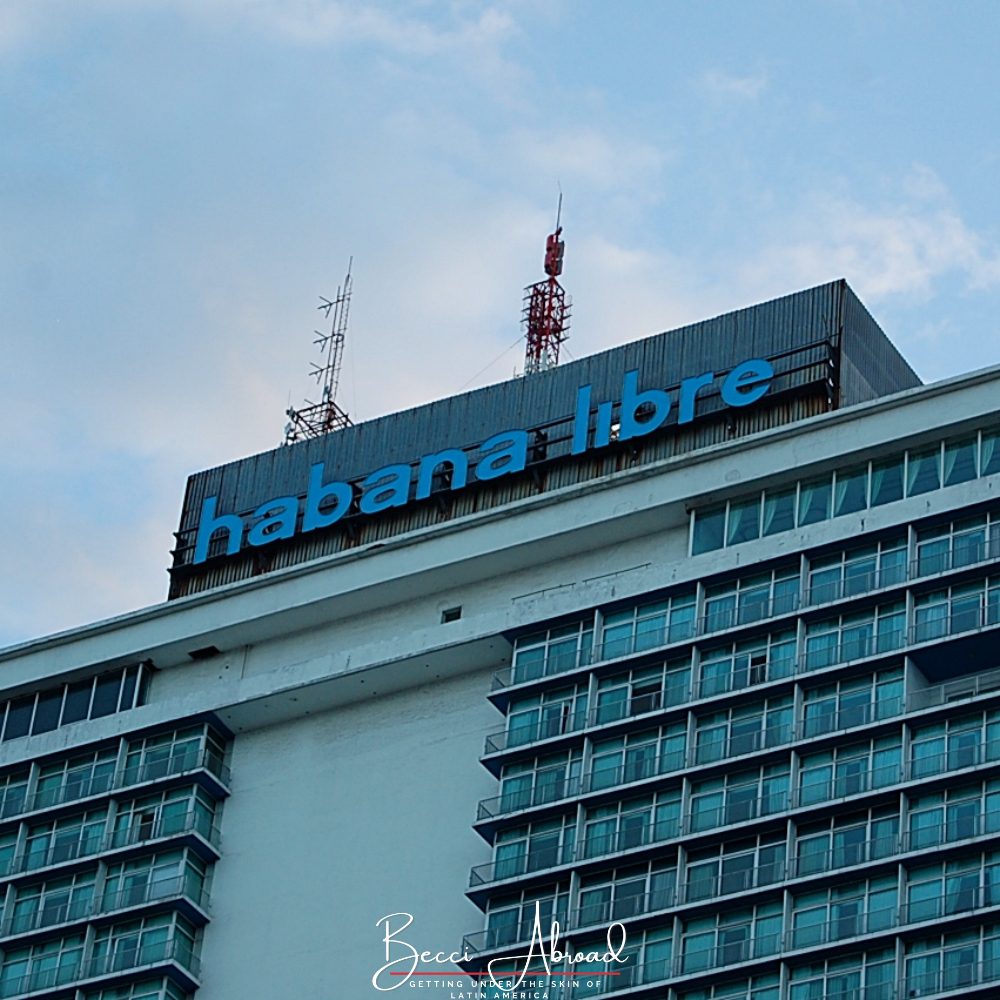 Check out the massive hotel Habana Libre which used to be a Hilton hotel. After the Revolution in 1969, it was turned into the revolutionary headquarter. Nowadays it has returned to being a hotel.
Just behind Habana Libre there has recently been popping all kinds of all restaurants and bars up with a lot more modern design than you usually see in the state-owned restaurants around the city. Check out my post about this area of Vedado here.
The university itself is worth a visit. From the top of the stairs, you have an amazing view down the street of San Lazaro towards the Malecón. The inside of the university is a beautiful little park.
Calle 23 is a traffic hotspot in Vedado, and it is a great spot for catching a máquina to almost anywhere in the city.
Calle 23 also connects with the Malecón so you might be lucky to catch a máquina toward the Malecón and get a part of that touristic drive on the Malecón in your own a la Cubano way.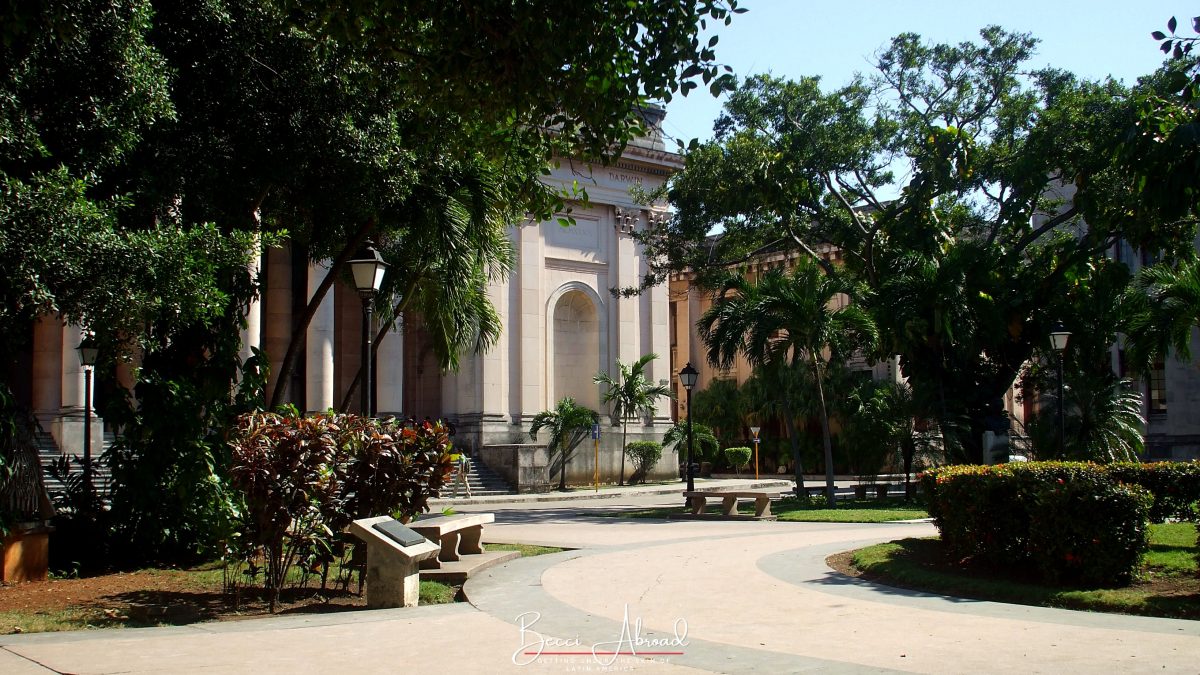 Spent an evening sitting at the Malecón
– with a Cristal or Bucanero beer
Apart from helping you to orientate when you get lost in Centro Habana, the seaside drive of Malecón is very popular among Habaneros during the evening.
Head down there around sunset to get some amazing photos, and then just settle down with a bottle of rum or some of the local beers, Cristal and Bucanero.
Little by little the fence towards the water will fill up by young Cubans holding in hands and kissing away from the glance of their families, older couples taking an evening scroll, and others trying to earn a little extra by selling all kinds of things from sweets to plastic roses.
Relax and take it all in as the Cubans do. Enjoy the view over the sea and the forces of the waves. Watch the people walking by. Just be.
Do exchange your CUC to CUP
– and go shopping at the local market
Okay, I know it! The internet is full of blog posts and articles about Cuba's two-currency system (the CUC and the CUP-thing). And don't worry, I will not bore you with a long description of it.
It is simple: 1 USD is equal to 1 CUC which is then equal to 25 CUP (or pesos nacionales as they are more commonly known).
In my opinion, it is a myth that the pesos nacionales only are for Cubans. I have never had problems getting them exchanged or using them. The trick is that you need to ask for it.
If you go to the CADECAs (Casas de Cambio) and ask directly for pesos nacionales, you will most likely get it. If you don't, the sweet employees there will just give you the CUC (they aren't stupid, right?).
So, get some of your money exchanged into both CUC and pesos nacionales. Hit the streets to enjoy the fresh fruits and vegetables sold by street vendors and at the local markets. But remember to only use your pesos nacionales in the street.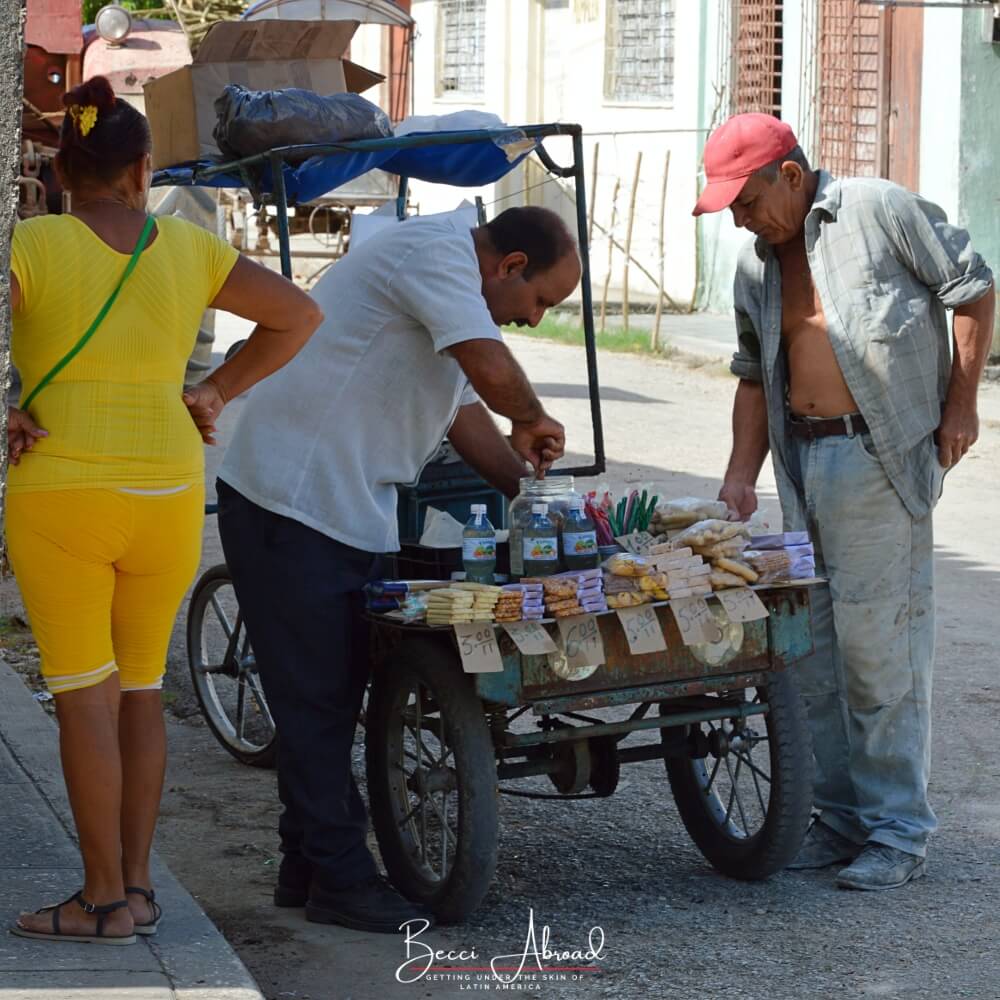 Walk in the middle of the street with no worries…
… just kidding! You do need to watch out for the cars…
The pavement in Havana isn't the greatest, especially not if you go outside the tourist area. And for that reason (and because of the number of people sitting in their doorways) Habaneros seem to not use the pavement.
They simply just walk in the middle of the street. Stop for a chat, shout something at somebody they know… But in the middle of the street!
So, if you want the authentic Cuban experience, get used to walking in the middle of the street…
Apart from the cars, you need to watch out for the people taking their cake for a walk… Confused? Well, you will understand me when you have been to Centro Habana…
Take a bici taxi to la puerta de tu casa
– but do negotiate the price!
There are a lot… I mean A LOT of bike cycle taxis (bicitaxis) in Havana. Most of them will be shouting at you that they will take you to la puerta de tu casa (e.g. right to your doorstep). This phrase has almost become a synonym for bicitaxis among Cubans.
Despite what you actually might think, the Cubans do use the bicitaxis! Hence, they are not just for the use of tourists.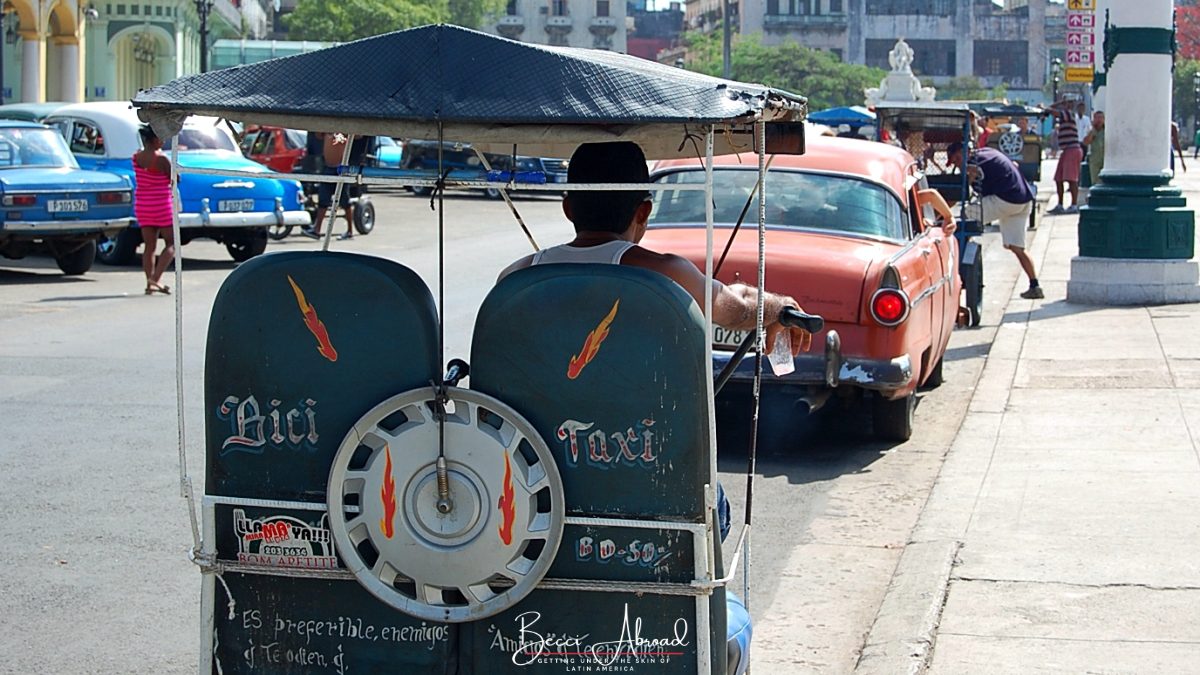 Nevertheless, the drivers are very desperate to catch a tired tourist, because they know that they can charge a lot more with a tourist than with a Cuban.
So, therefore; before you dump in, DO negotiate your price!
I was not so fond of the bicitaxis as I get too tired of the aggressive male drivers trying the flirt with me, and having to negotiate the price every time. I'm more of a máquinas-type of person (is that even a thing?).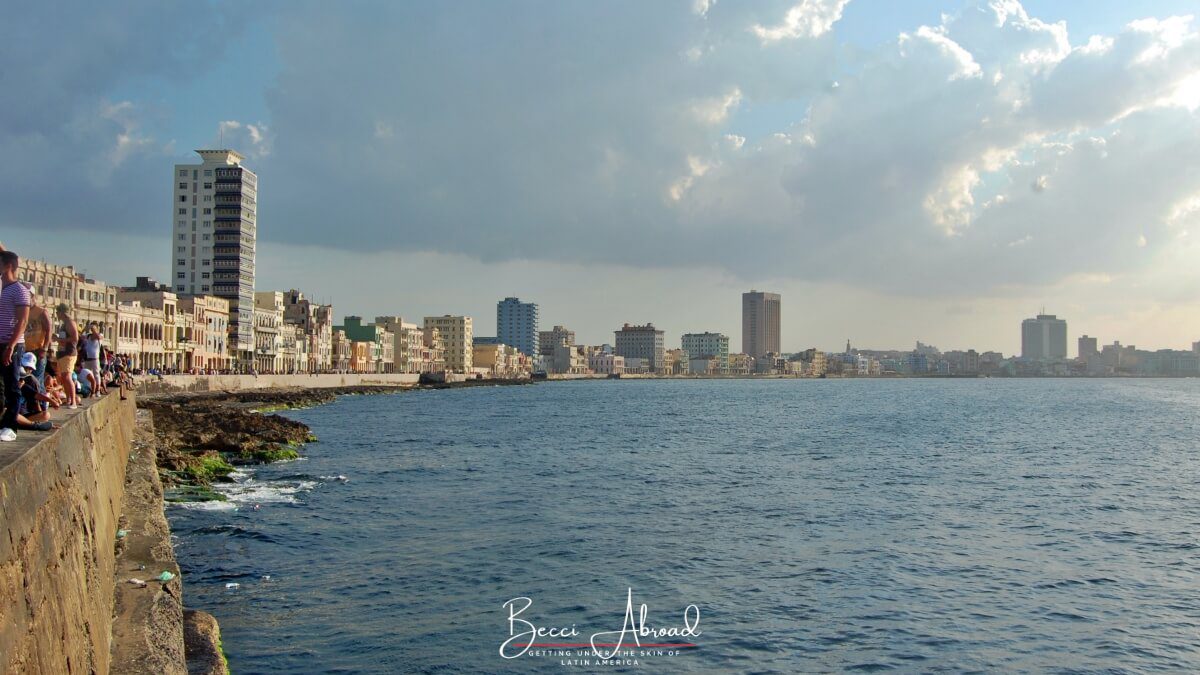 Get prepared for Cuban men's catcalling
– pilear in Cuban Spanish
If you are a woman, you will have to get used to catcalling when walking around in the streets of Havana!
And I mean like REALLY used to it! Because it is everywhere.
If you (like me) are not used to it from your home country, it can be very annoying. The more foreign-looking you are (or the more yuma you are as the Cubans will say), the more striking and noticeable you will be in the streets of Havana. And, the more attention and catcalling you will get.
My simple rule is that you don't need to talk with everybody talking to you in the street (which might actually account for most Latin American countries).
Simply keep on walking, don't look at them, don't do anything, and they will leave you alone.
I had a professor at the university, who told us that some Cuban women (especially younger ones) would dress extra up before going out on the street. Just so that they were sure to receive some catcalling from the men.
For me, this was in some way shocking and fascinating. I just wanted to shout that all the men catcalling me to leave me alone and don't see me as an object… But then again; should I actually be flatted?
I don't think I will ever be. But it is an authentic part of Cuban culture, and that's what you are coming to experience, right?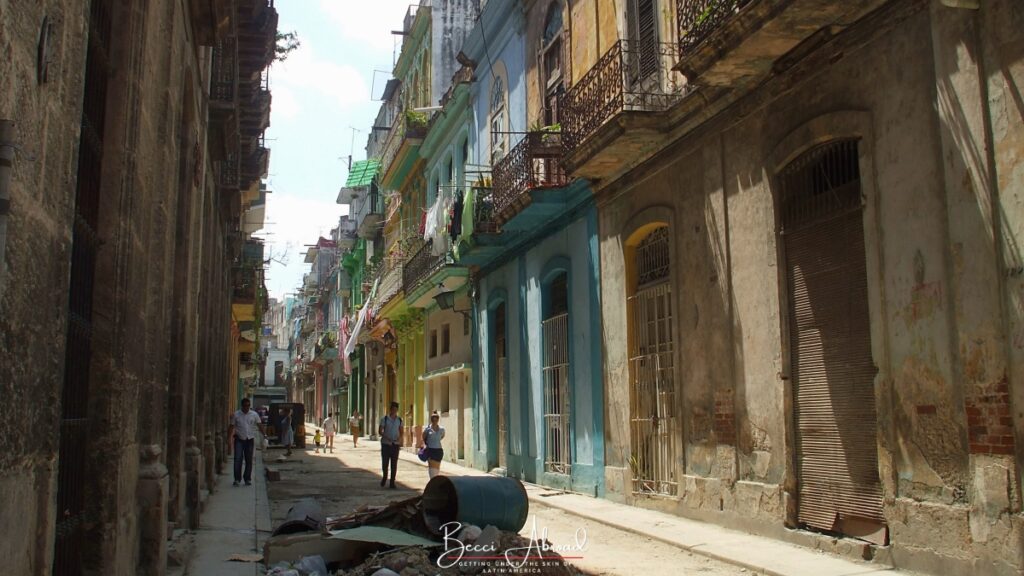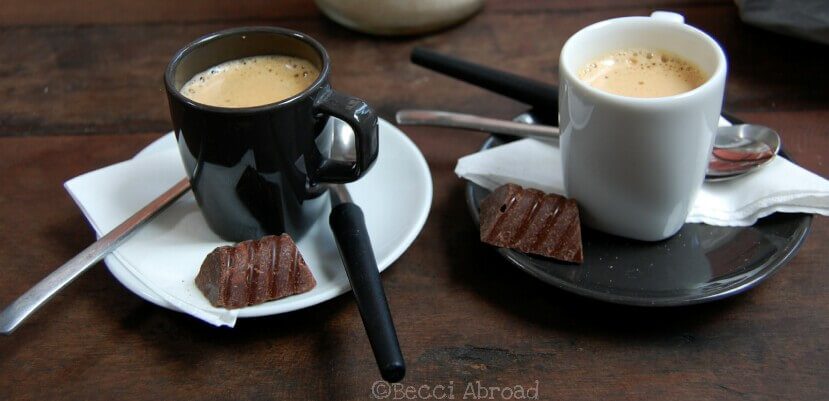 Start your morning with a cafecito
A very authentic Cuban way to start your day is with a cafecito. Cubans love to share a cafecito. Cuban coffee is a small cup of very strong coffee with a lot of sugar.
Most of the small cafées in the window of somebody's home, will sell those small cups of coffees for around 1 CUP.
Just stop by, and ask for a café or cafecito, you will get it and drink it quickly and continue your walk with an extra energy boost.
Cafecito is the diminutive of café. Cubans seem to adore making things diminutive. And well, then it is a small cup of coffee, so it is just spot on.
Spend a day relaxing at Playa del Este
The noise and chaos of Havana can easily get too much. Even for the Cubans.
An authentic way to relax and take an escape from the city is to hit to Playa del Este (the East Beach) to relax, swim and drink rum with friends and family.
There is a tourist bus leaving from Parque Central which will take you out to the main beaches east of Havana. It is easy and convenient, and a great day trip from the city.
It is possible to take a shared taxi out there but the taxi drivers are beginning to understand that it is good business to charge the tourists a lot more than the Cubans, so the price benefit for doing this compared to the bus is closing.
If you want to know more about amazing beaches to visit in Cuba and other tips how to spend your time, then check out this two-week itinerary.
Go to Callejon de Hamel and try to sell something to the tourists…
…Ooh, ups! We are the tourists…
Anyway, go there and try to sell something to the other tourist? No? Okay, just kidding!
Callejon de Hamel is one big tourist trap located outside of Havana Vieja. I hardly heard of Cubans going to hang out.
During the weekend, there is usually some kind of music performance which can be fun to watch. But still… It feels very touristic.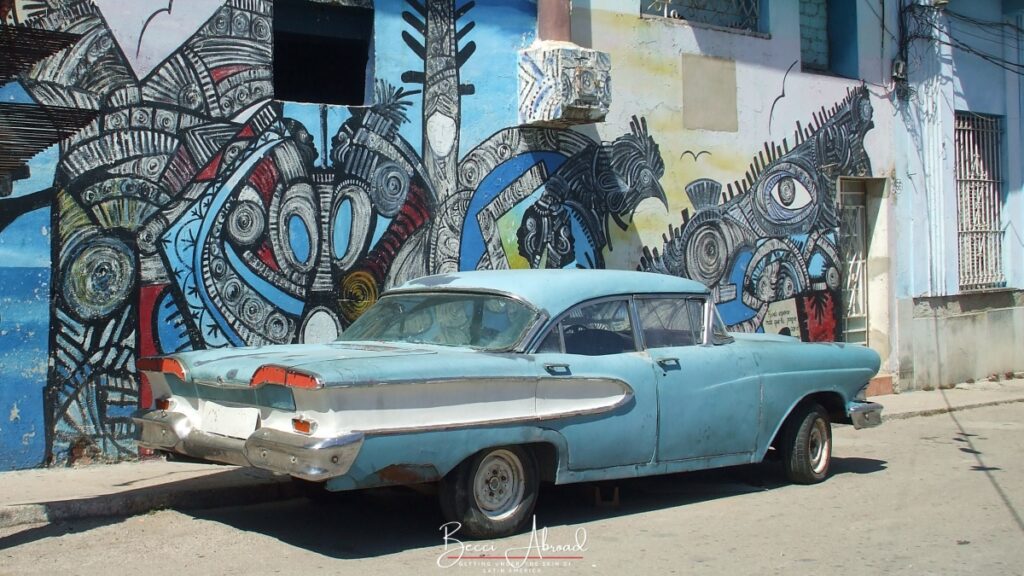 For an authentic Cuban dinner you must try arroz y frijoles
– and properly together with carne de cerdo and plátano frito
You can't come to Cuba without trying arroz y frijoles (rice and beans) at least once! Rice and beans are an essential part of Cuban cuisine. And yes, it is as simple as it sounds!
Even though it might seem a bit boring, if you find the right place where you can get a good homemade portion, it can be quite tasty. If you are staying in a casa particular, you might want to try to ask there.
There are two versions of how to make arroz y frijoles: (1) separated rice and the beans in some kind of sauce, or (2) it all mixed together in one.
Both can be nice and then it is truly authentic Cuban! You want to experience Havana like a local, right?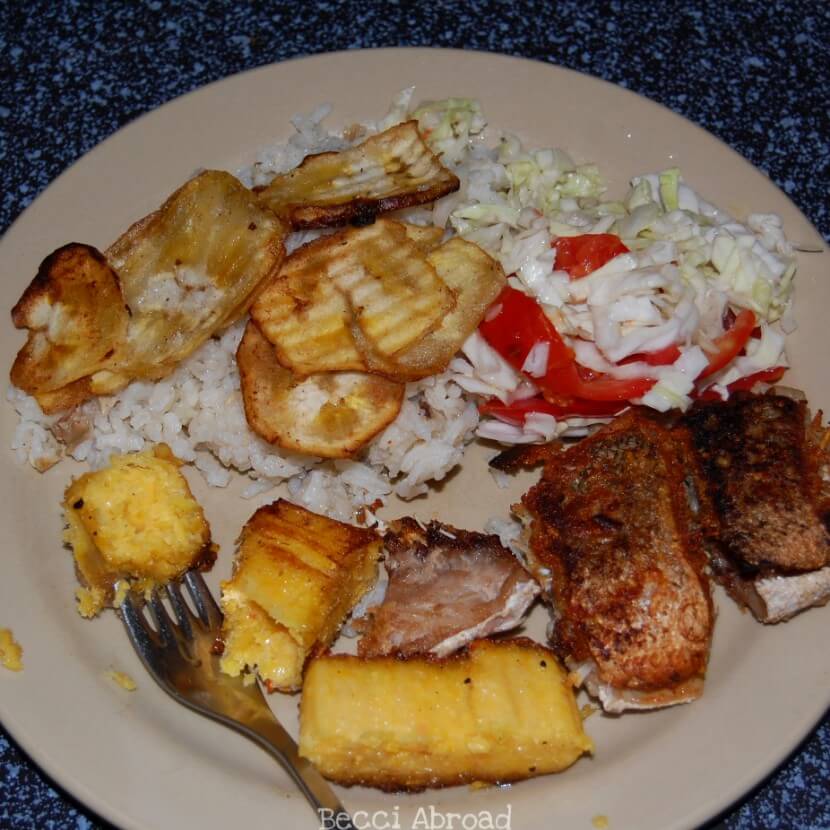 Since beef is exclusively for tourists and export (read more about things nobody tells you about Cuba here) for the Cubans the rice and beans usually come with either pork or chicken.
If you are lucky there will also be fried bananas (plátano frito) on the side! Hmm.
Then, you have the complete menu for an authentic Cuban dinner!
For a fancy night out: Fábrica de Arte Cubano (FAC)
Fábrica de Arte Cubano is a museum-club-cultural center located in the far end of Vedado. It opened about 3 years ago and has grown ever since.
Fábrica or FAC is quite different from other cultural activities in Havana as it provides a more modern approach to Cuban culture.
It offers all kinds of cultural activities; concerts, exhibitions, interviews, fashion shows, etc.
Fábrica is a complete must if you want to experience some contemporary Cuban art. Check out their Facebook or website beforehand to find out what is on the agenda.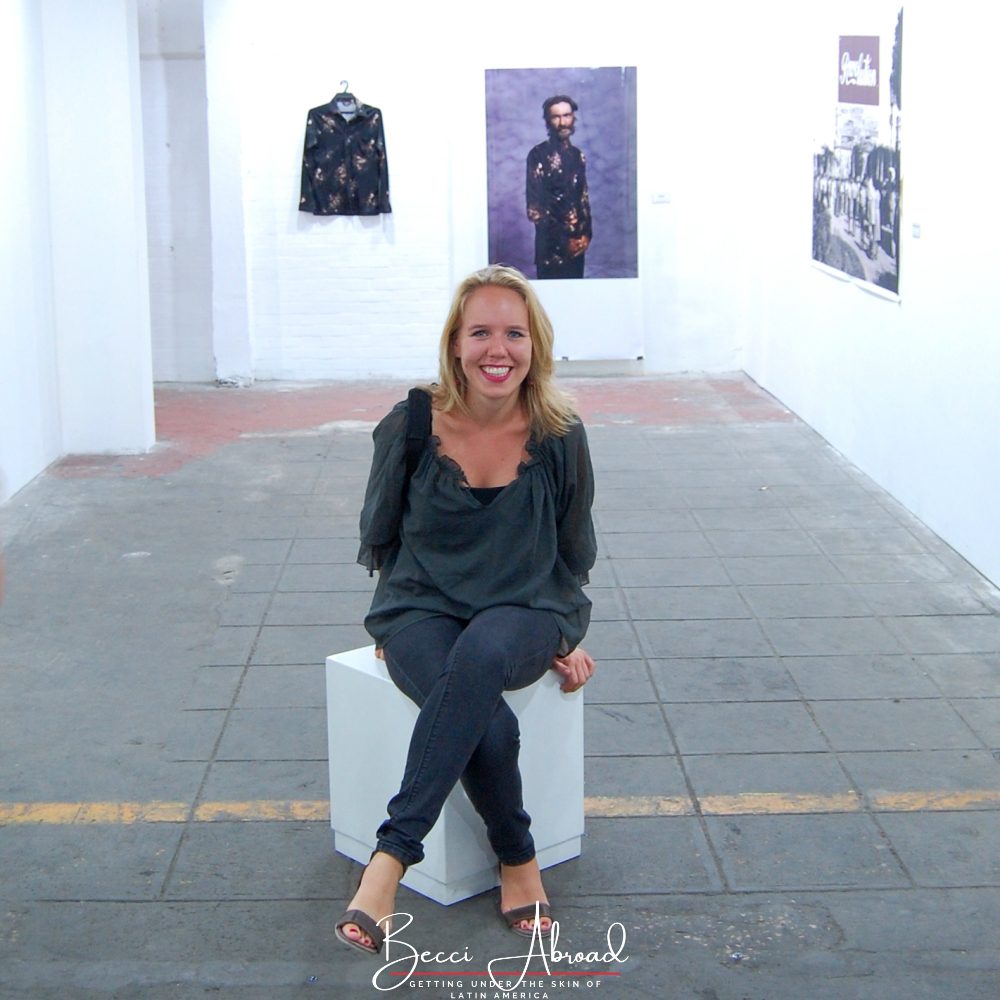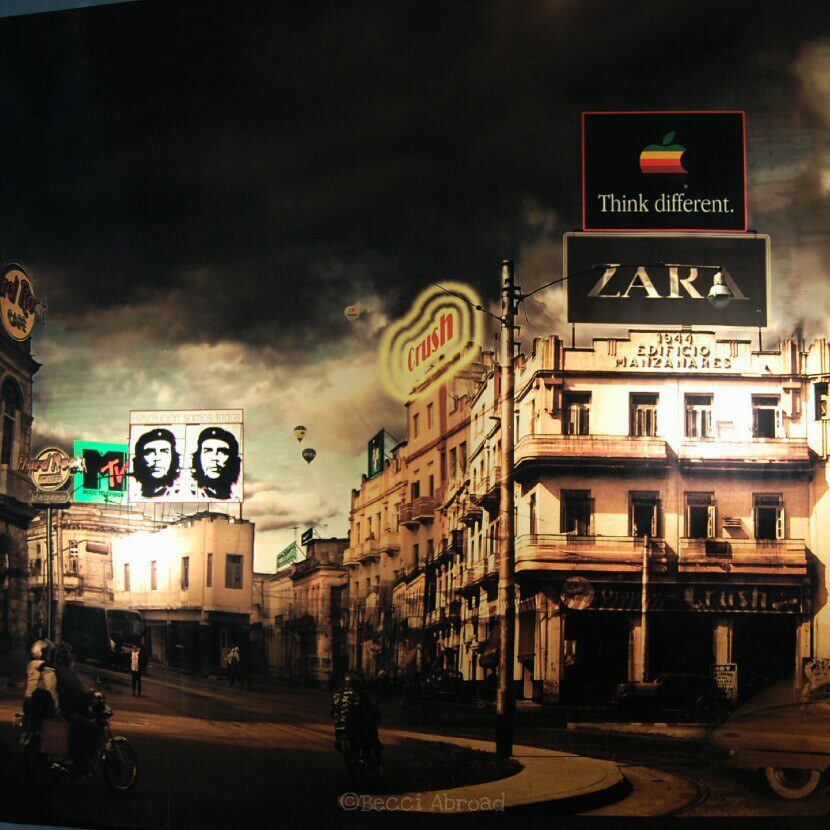 Finish your day in a truly Cuban way with baseball or telenovela
Even though Cubans are famous for being big music and party people, many Cuban families end the day in front of the television with the latest baseball match or the new episode of a recent telenovela (i.e. soap opera).
Around 9 pm, the streets of most residential areas are mostly empty. It is the time for this night's episode of the telenovela. Nobody wants to miss it!
Baseball (or pelota as the Cubans call it) is insanely popular in Cuba. Everybody has an opinion about the matches, their favorite team, etc.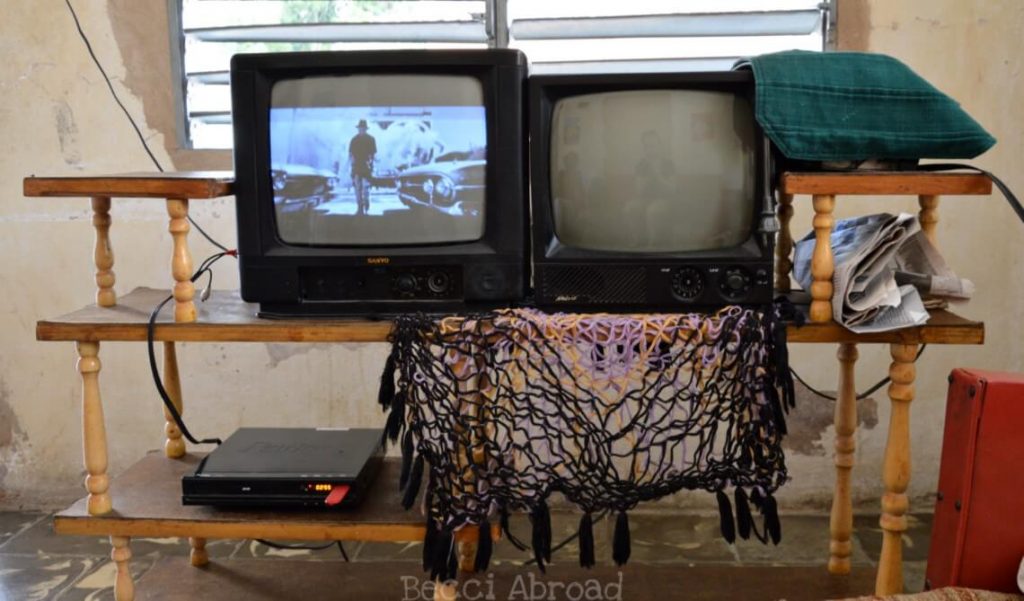 Maybe it is because I'm not from the US that I don't understand the passion for baseball. Or maybe it is because I'm not a sports fanatic at all that I don't get it… Anyhow, this is authentic Cuban culture!
By the way: the team from Havana is called Industriales. Whereas, all the rest teams more or less have the name according to their city of origin.
So, head to the living room of your casa particular, and ask your host family if you can join them for a real Cuban night-in.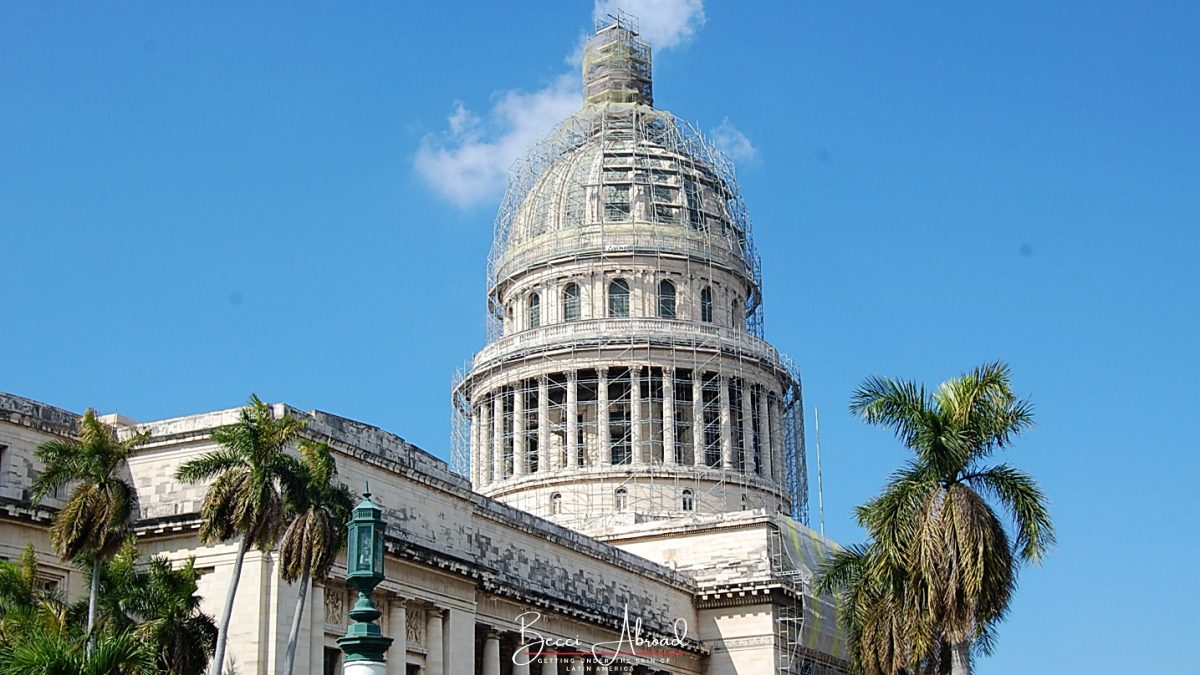 What do you think about the guide? Did you get a good introduction to how to experience Havana like a local? Or have you maybe been to Havana and think I miss something? Feel free to share your thoughts and tips below!
Enjoyed the post? Pin it!