10 Cuban Songs That Will Make You Travel to Cuba
Travel restrictions have stopped all our travel plans, but it has properly not stopped your eagerness to experience Cuba. So, instead of boarding a plane, turn on your speakers and make these 10 Cuban songs turn your home into your own little Cuba trip.
Because you can't say Cuba without also saying music! If you want to learn about the country, start with listening to their music. After all, traveling is about learning about new places, learning about new cultures and habits.
While I generally don't know much about music, after staying several months in Cuba years ago, I, thus, think I know a thing or two about Cuban music. And I still go back and listen to my Cuban playlist! Therefore, I decided to share some Cuban songs that will make you travel to Cuba – completely without leaving your home!
No matter whether you have already been to Cuba or want to visit, I'm sure you will learn something new about Cuba, its people, its habits, and its music.
There are some classics, some more modern songs, and videos that will show you scenes from everyday life in Cuba.
Disclosure: Some of the links below are affiliate links. This means that at no additional cost to you, Becci Abroad will earn a commission if you purchase through one of those links. This helps to pay the bills and the maintenance of the site.
The Best Cuban Songs
Me Dicen Cuba – Alexander Abreu & Havana D'Primera
"Me Dicen Cuba" (They Call Me Cuba) is, properly, one of the most beautiful Cuban songs dedicated to Cuba and its people. It is a song where you can feel how proud many Cubans feel about their country – despite everything they are going through.
The song is performed by the band Havana D'Primera which is led by Cuban singer Alexander Abreu and consists of a large group of Cuban top musicians. Definitely, worth checking out some of their music!
Click on the video to listen to the song and experience the beautiful scenery of Cuba: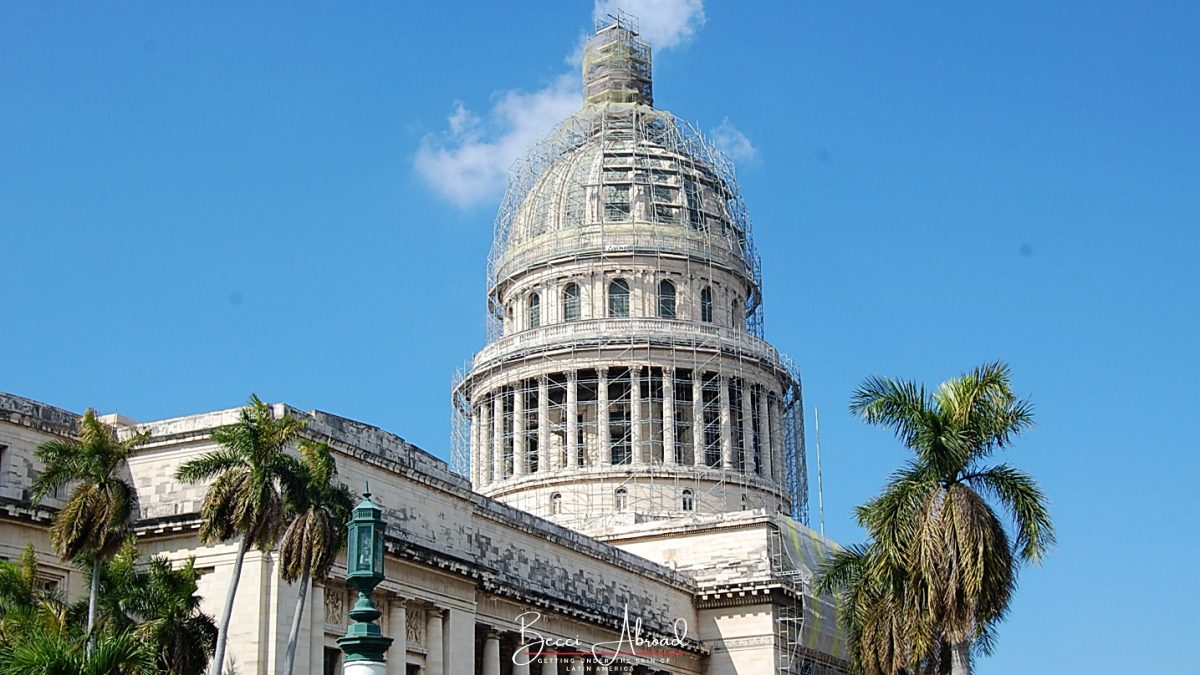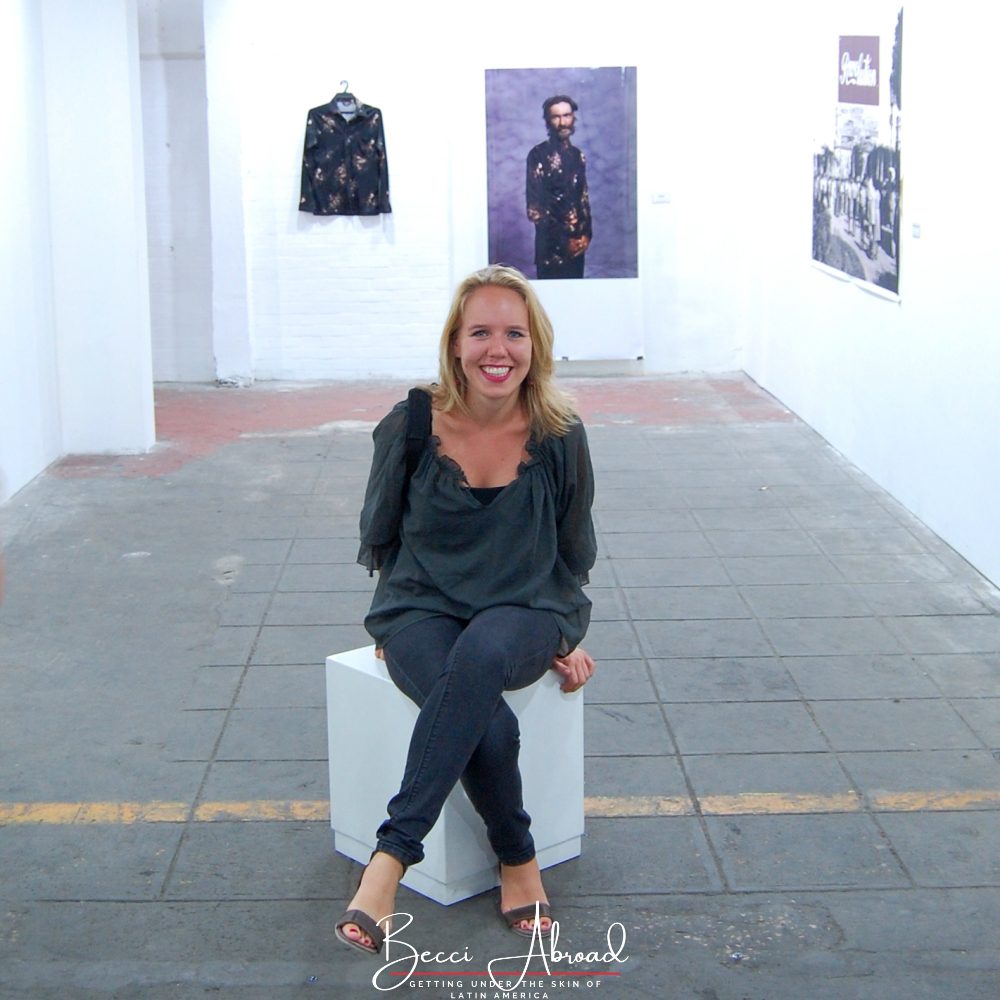 Habana Blues (Solo Tú y Yo)
"Habana Blues (Solo Tú y Yo)" (Havana Blues (Only You and Me)) is the song that brings the most Havana memories to me. I simply love this song.
The song is from the movie of the same name, Havana Blues (the link brings you to the full movie with English subtitles). The video below is actually just a part of the movie.
If you listen carefully to the lyrics, it tells a story of the many obstacles Cubans have to cope with on a daily basis: the daily fight to make ends meet, a country exhausted by economic mismanagement, families separated due to migration, etc.
Me Mantengo – Juan Formell & Los Van Van
"Me Mantengo" (I Keep Up) is pure Cuban salsa energy! Now is the time to turn on your own little Cuban party! I bet you will have a hard time standing still when listening to this song. It is simply just a danceable song!
Me Mantengo is performed by one of the most well-known modern (post-revolution) Cuban bands: Los Van Van! When in Cuba, you can be sure that most Cubans know about Los Van Van. So, earn a couple of extra points from your host Cuban host family by being familiar with Los Van Van.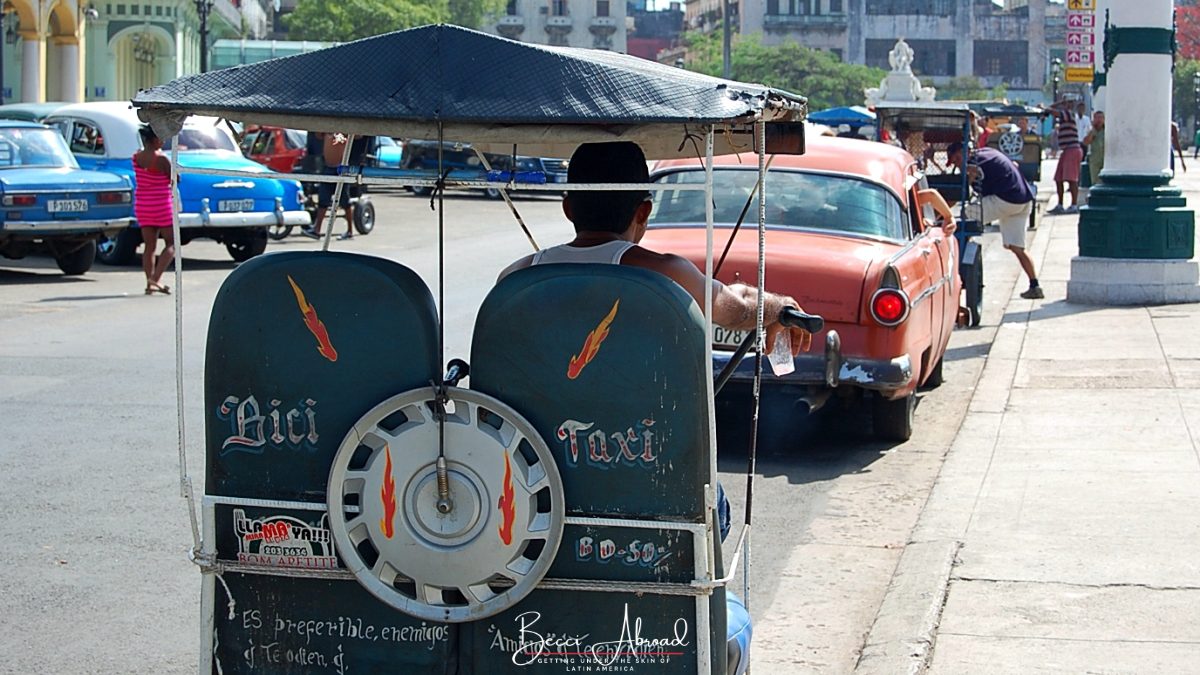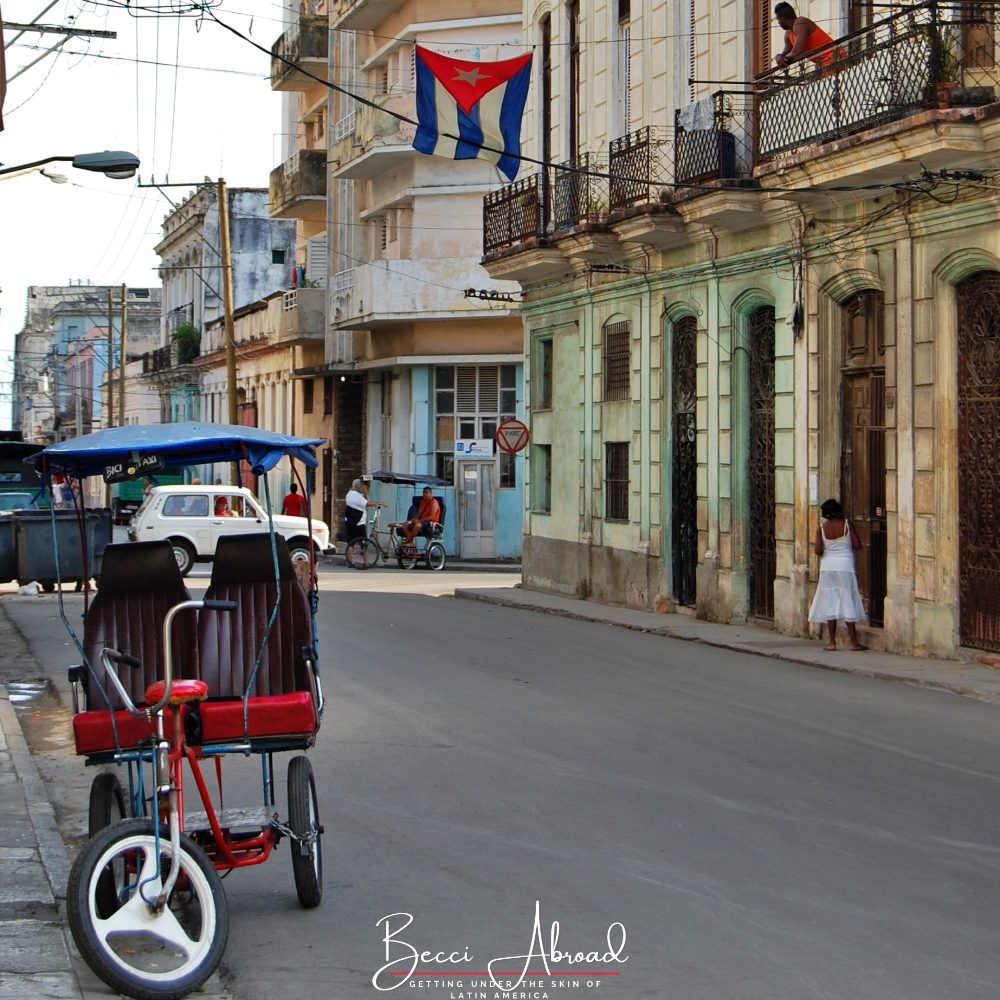 Quisiera Volver – Descemer Bueno & Baby Lores
"Quisiera Volver" (I Would Like to Come Back) is another song that really reminds me of my time in Cuba. It is a slow Cuban song with a little touch of salsa in it.
The artist, Descemer Bueno, is another well-acknowledged Cuban artist. Outside of Cuba, he is properly mainly known for his participation in the mega-hit Bailando with Enrique Iglesias and the Cuban reggaeton band Gente de Zona. Well, here is Descemer Bueno in a more relaxed version of "Quisiera Volver" in a duel with another Cuban artist, Baby Lores.
Looking to study Spanish in Havana? Check out more about the Spanish courses at the University of Havana!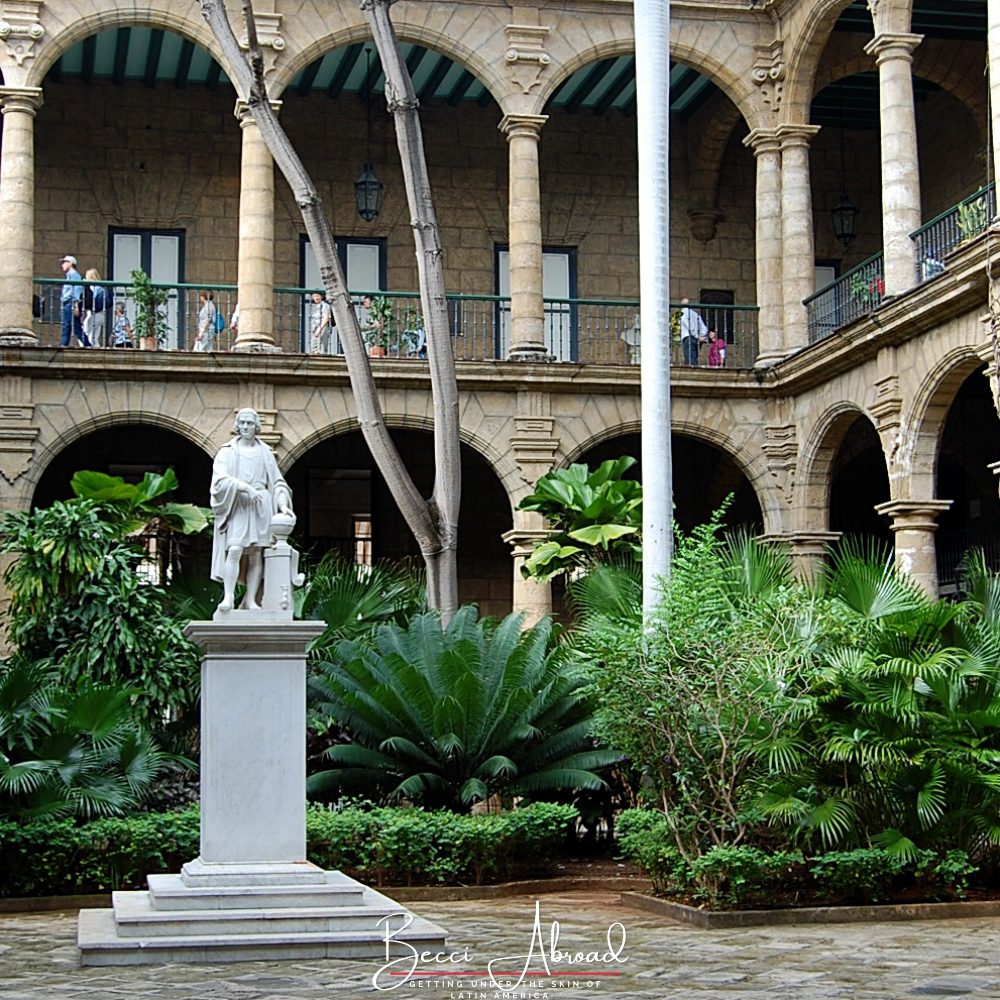 Pasaporte – Havana D'Primera
"Pasaporte" (Passport) is another Havana D'Primera song that I just have to have on the list.
The song as well as the video shows clearly many of the issues that so many Cubans have to fight with; trying to find a way to leave the country, working two jobs, trying to maintain a home in alcoholism, and a controlling state that makes life impossible.
But as Cuban as it can be, it is also a completely danceable song! Enjoy!
Ojos Negros – Kelvis Ochoa y Desemer Bueno
"Ojos Negros" (Black Eyes) is a beautiful duet between Cuban artist Kelvis Ochoa and Descemer Bueno (see above). Kelvis Ochoa's particular voice just adds something very special to this song.
As you can see in the video the song is a love song to Havana. The video shows the city just as it is; chaotic and beautiful. This song and video will without a doubt make you feel like you are in Cuba.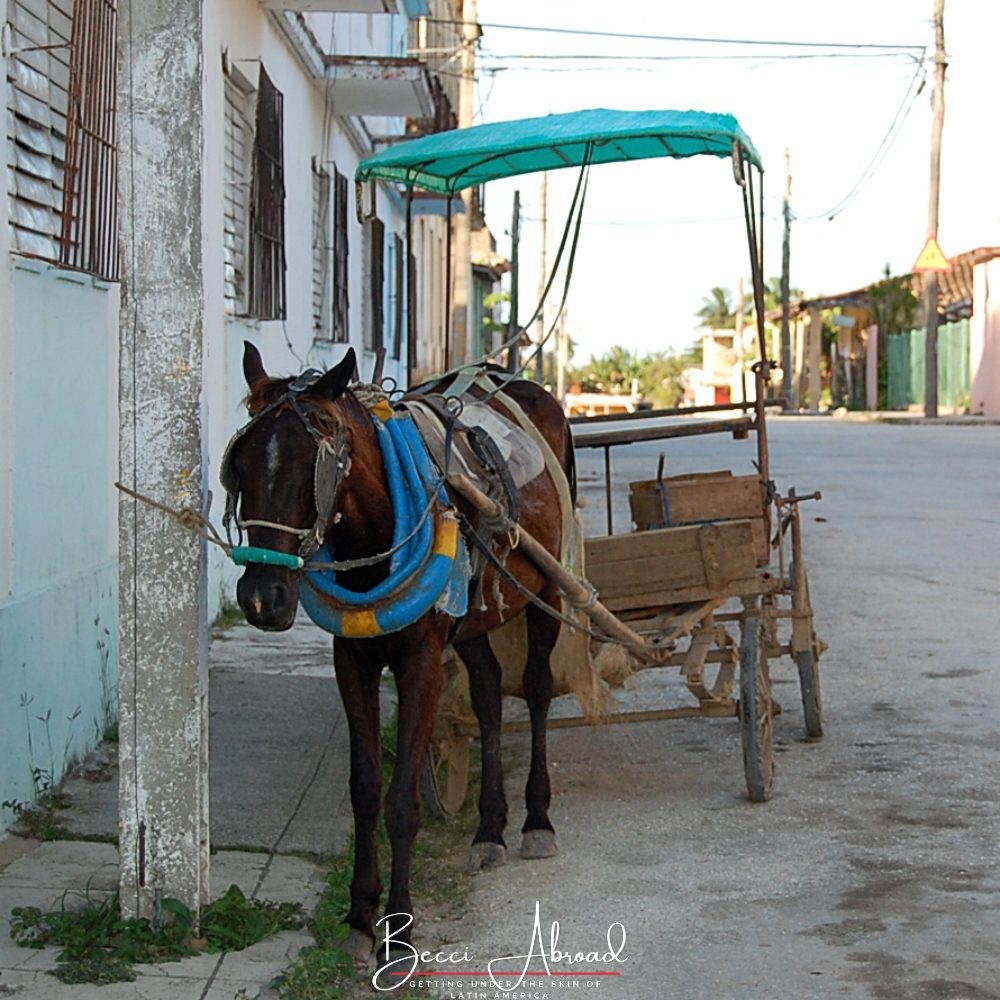 Sábanas Blancas – Omara Portuondo
"Sábanas Blancas" (White Sheets) is another slow and lovely song in dedication to Havana. Cuban singer Omara Portuondo has been part of the Buena Vista Social Club project and won several awards over the years.
It is properly my favorite music video on the list. The video was made in connection with the 500th anniversary of Havana's foundation. If it doesn't make you want to visit Cuba, I don't know what will make you!

Cuba Isla Bella – Orishas
"Cuba Isla Bella" (Cuba Beautiful Island) is, as the title indicates, also dedicated to the beautiful island for Cuba. The video is just a joy to watch if you are carving a trip to Cuba.
Orishas is a Cuban hip-hop and rap band from Havana. The name of the band – Orishas – refers to natural elements in African-based religions which are still very popular in Cuba.
Actually, this song also features both Descemer Bueno (see above) and Gente de Zona among others.
Cambiará – X Alfonso
"Cambiará" (It Will Change) is one of the slower songs from the Cuban multi-artist X Alfonso, who normally does more rock and hip-hop-inspired Cuban music.
I chose to include "Cambiará" because it shows (as many other of the songs on the list) scenes from everyday life in Cuba. If you listen carefully to the lyrics, there is a very strong criticism of the political situation in Cuba.
X Alfonso is known in Cuba to make provoking songs that criticize the regime. And then he is the founder of the now super popular and internationally recognized nightclub and museum, Fábrica de Arte Cubano or simply FAC.
Chan Chan – Buena Vista Social Club
No Cuban song list without a song from Buena Vista Social Club! One of the most well-known and popular songs from Buena Vista Social Club is "Chan Chan".
Most people will recognize the iconic sound of the famous Cuban ensemble which counted several retired Cuban musicians. The goal of this group of musicians was to revive Cuban music from before the revolution. And they definitely did… to all over the world!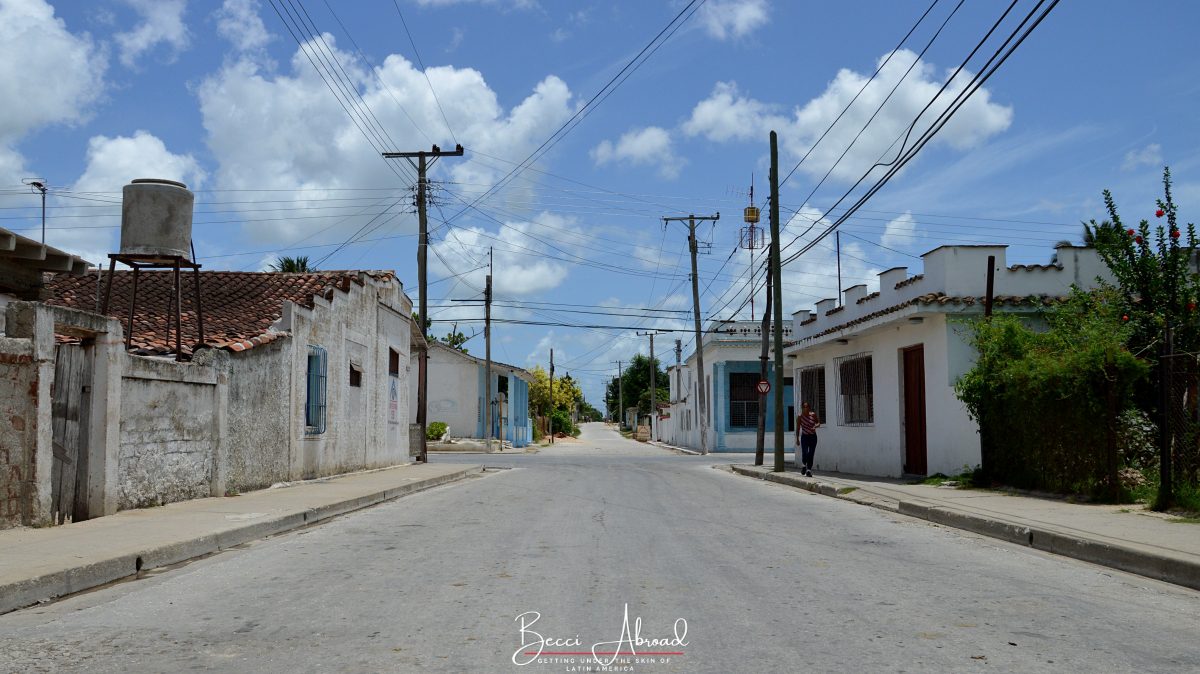 ---
Which of the Cuban songs on the list, did you like the most? Did they make you want to travel to Cuba in the future? Do you have a favorite Cuban song? Please feel free to share your thoughts and favorite songs in the comments below!
Enjoyed the post? Pin it!