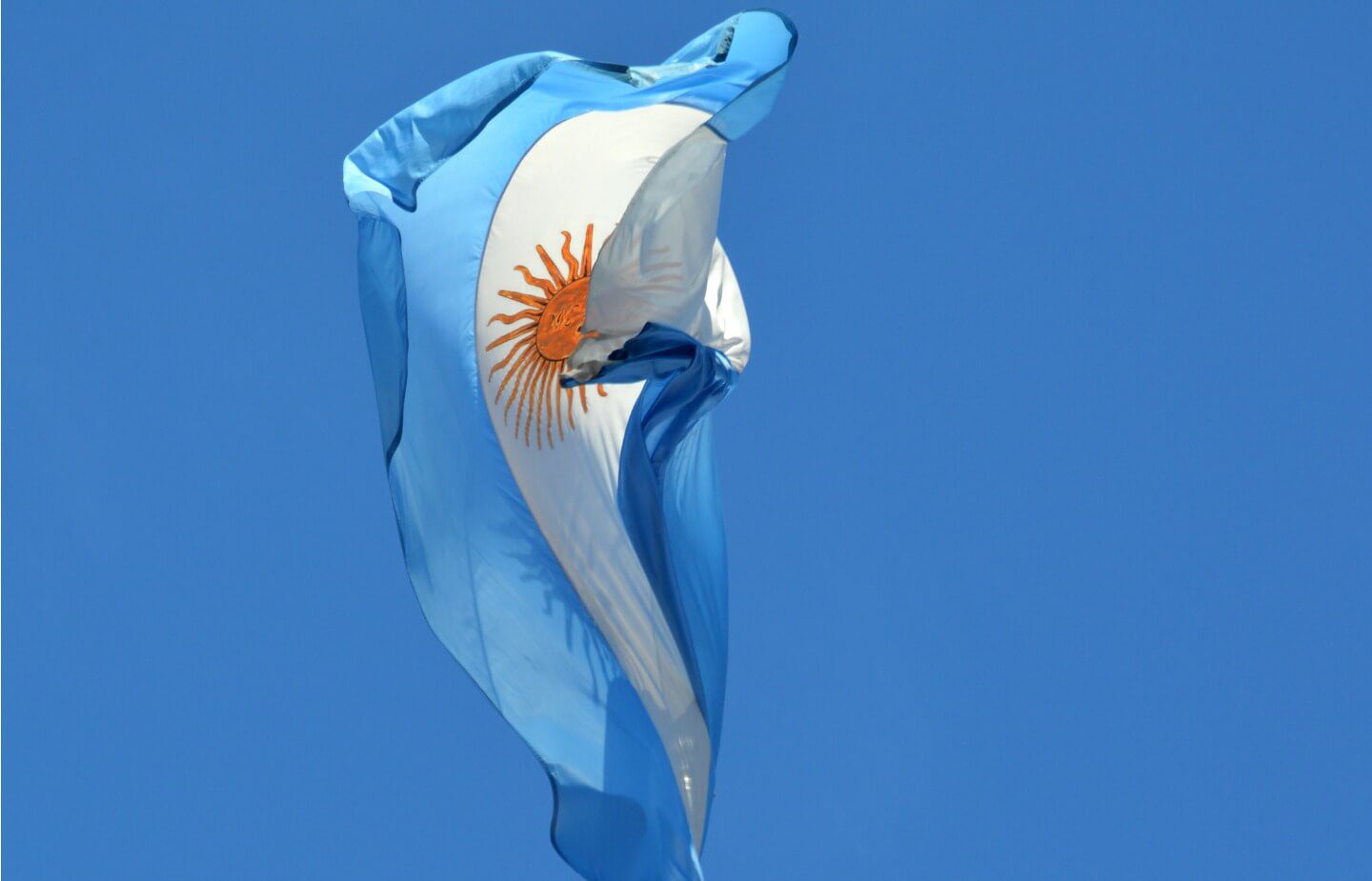 10 Popular Spanish Words in Argentina for Travellers to Know
In Argentina, the official language is Spanish. However, it can be very difficult to understand Spanish in Argentina if you are not used to it or learned Spanish somewhere else.
Especially Argentine pronunciation can be difficult for outsiders. On top of that Argentines have a whole catalog of different words and slang that you don't hear in other Hispanic countries.
If you are traveling to Argentina and are worried that you will not be able to understand a word of Argentine Spanish… Then don't worry!
With this quick guide to 10 useful Spanish phrases you should know before visiting Argentina, I will help you back on track.
Feel free to share your own experience with Spanish in Argentina in the comments below. I would love to hear about your experiences and what you think about Spanish in Argentina!
Disclosure: Some of the links below are affiliate links. This means that at no additional cost to you, Becci Abroad will earn a commission if you purchase through one of those links. This helps to pay the bills and the maintenance of the site.
A Language Guide to Spanish in Argentina
#1 Castellano – not español
The Argentines don't refer to their language as español as most other Hispanics. No, they speak castellano!
Most people will bear over with you if you say that they speak español… And then they will kindly correct you.
Castellano refers to the Spanish from the Spanish region of Castile. It is assumed that Castile is the origin of the Spanish language. Why Argentines insist on using Castellano as the term for their Spanish, I still haven't figured out.

#2 Vos means you in Argentina
One of the most common differences in Argentine Spanish is the use of vos as a second-person pronoun (e.g. you) instead of the normally used tú.
Honestly, for me, it has been the most confusing thing in Argentine Spanish.
Firstly, sometimes the verb for the second-person changes when you use vos compared to tú! According to omniglot.com the verb conjugations with vos are always regular. Whereas, with tú you have many irregular verb conjugations.
So, for example, the conjugation of the verb pensar (to think): when you use tú it is tú piensas, but with vos it is conjugated vos pensás. Or the verb dormir (to sleep) becomes vos dormís instead of tú duermes. Easier? Maybe. But for sure not when you are used to the tú-way
Secondly, some pronouns change according to the use of vos and some don't! For example, instead of saying contigo when referring to "with you", Argentines use con vos.
However, they do say tuyo (e.g. yours) as all other Hispanic none-vos-speakers do. Maybe because it would sound too weird to say "vosyo"…? Just joking!
Confused? Well, I was to! Thus, I have good news for you; the Argentines do understand you perfectly if you speak with tú! So don't you worry; your school Spanish will work perfectly fine.
To make a bit fun of the situation and the obvious fact that I'm a foreigner, then for the first many months I was in Argentina, I said: Disculpe, todavia no he aprendido hablar con "vos"(e.g. "sorry, I still haven't learned to speak with vos").
Generally, it creates a big smile on their lips – at least I'm trying!
#3 Che has a lot of meanings in Argentina
You properly know the word che from the famous Che Guevara. And if you studied Spanish somewhere else than Argentina, I'm sure your Spanish teacher would have mentioned che as one of the words that mark the variety of the Spanish language. At least it was one of the favorite examples of my Spanish teachers.
Che is a very common word to hear in the streets of Buenos Aires. Well, I assume all over Argentina. It is the Argentine way of saying mate, bro, dude, etc. Or basically, just a way to call out somebody's attention.
But it is a very informal way of calling people. So, don't throw a "che, qué te pasa?" if you are at a job interview… Just a tip 😉
#4 The prefix re means very in Argentina
Argentines place the prefix re in front of almost any word when they want to express that it is very something.
"Está re loco" my Argentine friends will say when something is very crazy. Or "está re buena la comida" when the food is very good. So, this is "re bueno saber" (e.g. very good to know).
#5 Coger is to f***
If you like me learned Spanish in Spain, then you are properly used to the fact that the word coger can be used for almost anything to do with "taking" or "catching". Either to catch the bus (coger el bús) or pick up the keys (recoger las llaves).
Well, watch carefully out to use coger in Argentina. The meaning is quite different here… As it refers to having sex!
It is actually harder than one thinks to change the habit of each word you use in a foreign language. Little by little, and with a good amount of bullying from my friends, I have so far succeeded in eliminating coger from my everyday vocabulary.
#6 Tirar onda is to flirt in Spanish in Argentina
A common way to express that somebody is flirting with you is to say that they está tirando onda.
Onda can best be translated as vibe. So, this somebody is actually throwing (tirando) vibes at you.
BONUS: to express good and bad things the Argentines as well use the word onda. Buena onda and mala onda, respectively for good and bad thing. Thus, this doesn't necessarily have anything to do with flirting.
#7 El subte means the subway in Argentina
I was super confused the first time I heard somebody referring to el subte. What the h*** is el subte, I thought.
But you don't have to stay a long time in Buenos Aires before you find out that el subte is the porteños' (e.g. citizens of Buenos Aires) name for the subway system.
When I remembered that the Spanish translation of the underground is Subterráneo, it made even more sense.
#8 Colectivo means the bus in Spanish in Argentina
The bus in Argentina is another important transportation word to know. In Argentine Spanish, the buses in the cities are called colectivo. In Buenos Aires, there are 180 different bus lines that can be differentiated by their number and the color on the bus, so there are enough reasons to use the word colectivo!
The colectivos in Buenos Aires run pretty often, however, they forget about figuring out their schedule. They seem to arrive more or less when they feel like it, and it is common to see two of the same bus running one after the other. On the other side, maybe it is for the best that they don't have any official schedule because that way they are never late and always on time…Right?
Finally, you might as well hear the word bondi used among Argentines. Bondi is the slang for colectivo. In my head, it still doesn't make any sense… But whatever, not everything has to, does it?
#9 Anteojos means glasses in Argentina
It is just strange how certain things change names between Hispanic countries. One of them is: glasses.
In Spain, they are called gafas which in Cuba means sunglasses. Instead, in Cuba they use espesjuelos. And then I thought that I was settled to be understood… Well, no!
In Argentina, they call glasses for anteojos! Thus, properly this is the most logical word as it means "before the eyes".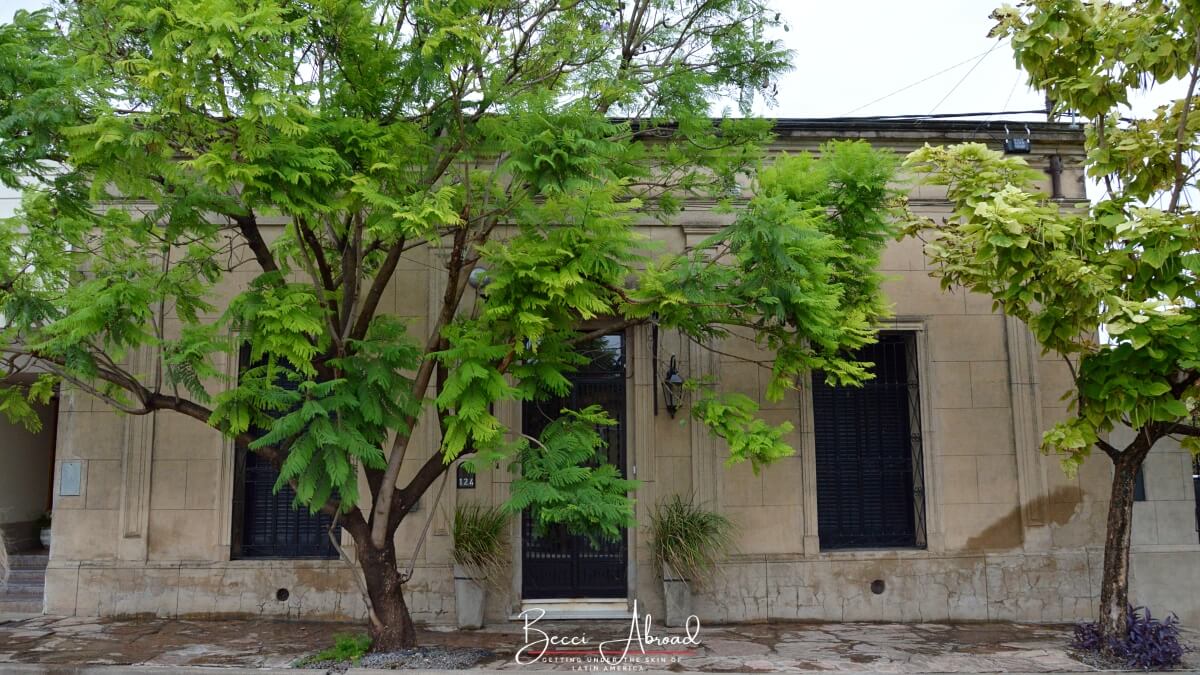 #10 Frutilla means strawberry
I keep on running into words for fruits and vegetables which are different in Argentina compared to other Spanish-speaking countries.
For example, bell pepper is called "morron" in Argentina whereas other places call it "pimiento". A bit nerdy, I admit it. But isn't it strange that the same vegetables are called differently?
Have you been to Argentina and run into other examples of different Spanish words? Let me know which ones by leaving a comment below!

Enjoyed the post? Please pin-it!