How to Find a Job in Buenos Aires
Finding a job in Buenos Aires isn't always the easiest task. Economic crises upon economic crises have made it hard even for Argentines to find a job in Buenos Aires.
So, needless to say, it might also be a challenge for a foreigner to find a job in Buenos Aires!
It is a challenge but not impossible! In this post, I want to share some of my tips with you on how to find a job in Buenos Aires. It's based on my own experience and years of living in Buenos Aires.
I will focus on finding a job in Buenos Aires since most expats move in Buenos Aires. Also, there might be some differences in how to find a job elsewhere in Argentina that I'm unaware of.
Disclosure: Some of the links below are affiliate links. This means that at no additional cost to you, Becci Abroad will earn a commission if you make a purchase via one of those links. This helps to pay the bills and the maintenance of the site.
Choose the right fit for your situation!
The first thing you need to decide is:
Are you are going to look for a local job in Argentina?

Are you going to look for a remote online position for an international company?

Are you going to do freelancing gigs for international clients?
The two latter options are likely to pay you in foreign currency, which is a big win when living in Argentina.
What you need to know about working locally in Buenos Aires
Salaries in Buenos Aires
Salaries in Argentina are very low and most local positions are only offered in Argentine pesos. In Buenos Aires, salaries are a bit higher than in other places in Argentina. But Argentine salaries are still low compared to salaries in Europe and the US.
Big multinational companies with global operations will normally not offer to pay in other than Argentine pesos if you are located in Argentina.
A salary in Argentine pesos will make your income vulnerable to Argentine inflation and the devaluation of the Argentine pesos. This means that over time, your salary will be worth less and less – both inside Argentina and abroad!
Working hours in Buenos Aires
In Argentina, working hours are long. Most local jobs will require a minimum of 40 hrs/week plus whatever overtime you might have to put in.
The Argentine labor market isn't very flexible. Argentine companies tend to not be very open to part-time or hourly-paid positions.
So, when you see a job posting expect a position to be full-time (40 hrs/week).
Residency and DNI for working in Argentina
To get a job at an Argentine company you will need a social security number or a DNI (Documento Nacional de Identidad) as it is called in Spanish.
For a foreigner, the DNI is connected to your residency in Argentina. So, to get a DNI you would need to apply and get approved for residency in Argentina.
Few Argentine companies do sponsor residencies for their employees. Since it requires a lot of paperwork for the company, they tend not to be so interested.
You might be lucky, and find a company that will sponsor your DNI. But don't count on it!
What you need to know about working internationally from Buenos Aires
If you want to make decent money while staying in Buenos Aires, you should stay away from working at an Argentine company.
Get paid in a foreign currency
There are plenty of opportunities to find online positions and freelancer gigs paid in more stable foreign currencies (USD, EUR, etc.). This will protect your private economy from the devaluation of the Argentine peso – I mention it again, because it is really a big deal in Argentina!
Depending on what your profession is and how many years of experience you have, working online for an international company will properly offer you a higher salary than if you worked for a local Argentine company.
Figure out your residency
If you work remotely for an international company with no operations in Argentina, you can't ask them to help you with your Argentine residency.
So, you will have to figure out another way to stay legally in Argentina. Some expats choose to stay in Argentina on their tourist visas without applying for residency.
If you are planning to stay long-term in Argentina, it might be worth looking into how to get your residency. Many activities in Argentina require a DNI. For example, opening a bank account, using Mercado Libre, etc.
3 tips on how to find a local job in Buenos Aires
Now you should have a good idea about the pros and cons of working locally in Buenos Aires versus working for an international company abroad.
If you are still interested in finding a local job in Buenos Aires, let's dive into some specific tips on how to find a job in Buenos Aires:
The first job in Buenos Aires is the most important
In my experience, getting your foot inside the Argentine job market is the hardest part. After you have already worked for one company in Argentina, it gets a lot easier to get interviews and find a new job.
So, don't stress about finding your dream job just when moving to Buenos Aires. Focus on finding just a job that is reasonably nice. This first job will open the door for more opportunities down the road.
My first job in Buenos Aires was working for a small corporate housing start-up. I was coordinating reservations for corporate travelers visiting Buenos Aires and Mexico. It was not a very challenging job and the management team wasn't great either.
However, when I started to look for a new position, I got a lot more interviews than I had had the first time around. So, I'm pretty sure that the fact that I got direct experience working in Buenos Aires helped a lot.
Use your social connections in your job search
Many companies in Buenos Aires actively use their current employees' social connections to find new hires. And the companies' HR departments seem to value the recommendations that their employees sent a lot!
Most medium-size to big companies have referral programs for their employees to recommend their personal contacts.
So, don't be afraid to mention to the friends you make that you are looking for a job! One of them might offer to refer you to their company. And this might be exactly the opportunity you need to get a job in Buenos Aires!

I got my second job in Buenos Aires through a social connection. My former physiotherapist offered to share my resume with his girlfriend who worked at a local start-up company. After some back and forth, I was hired.
In the end, it wasn't a good fit for me, and ended up staying for only 6 months. But this job opened the door to a better position in another company.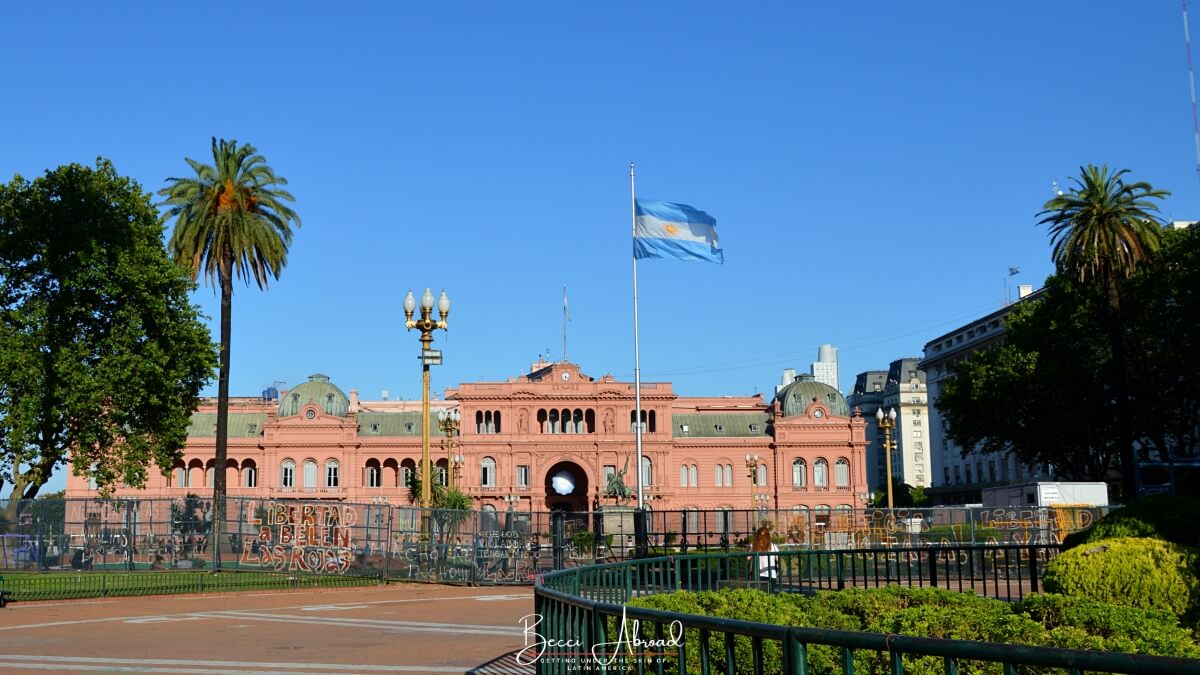 Job searches on LinkedIn
LinkedIn is used a lot by Argentine companies to post new openings. Over the years in Buenos Aires, it has primarily been through LinkedIn that I have gotten the most job interviews.
My current position I found through a LinkedIn job post!
So, my recommendation is definitively to stay on top of new positions coming up on LinkedIn for Buenos Aires!

Other websites for your job search in Buenos Aires
LinkedIn isn't the only option for searching for a job in Buenos Aires. There are also a couple of other websites that Argentine companies use.
More local websites that you can use for your job search:
And then there are also some Facebook groups focused especially on companies looking for expats (read more below). Actually, I found my first job in Buenos Aires via a Facebook group!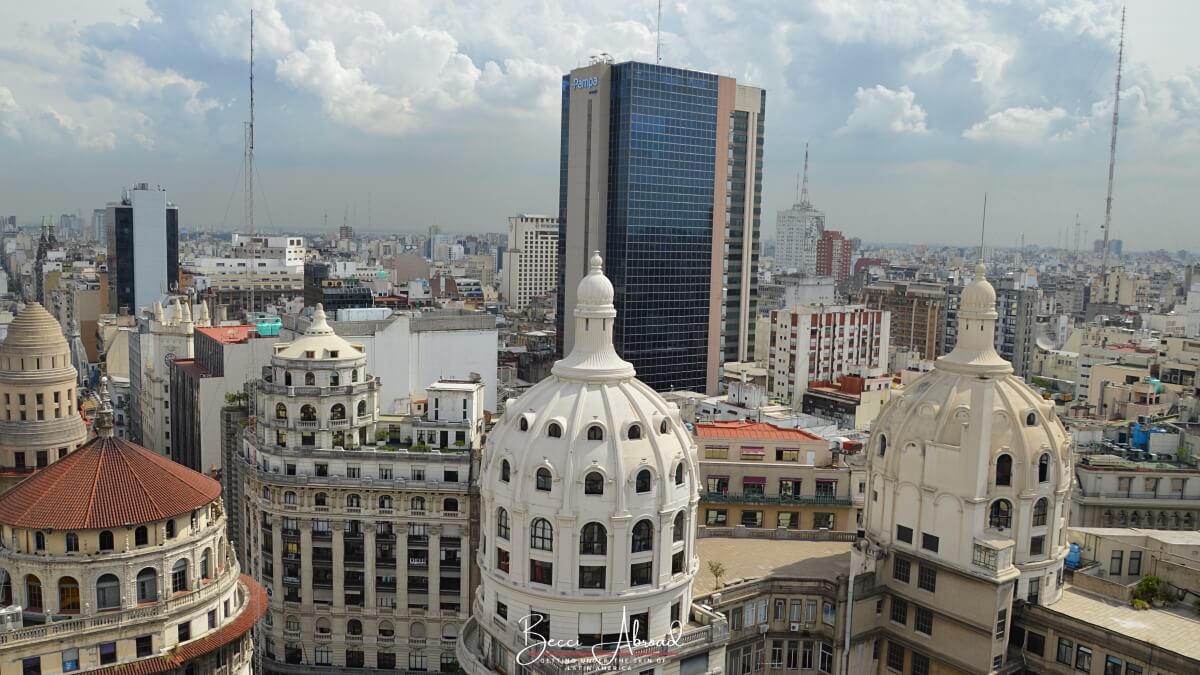 Finding a job in Buenos Aires when you don't speak Spanish
To find a job in Buenos Aires without speaking Spanish can be hard. In my experience, most Argentine companies look for bilingual candidates in both Spanish and English.
That being said, it is not impossible to find a job in Buenos Aires without speaking Spanish! Here are some resources for you to get started:
Facebook group for jobs focused on English-speaking expats in Buenos Aires:
These companies tend to be looking for English speakers in Buenos Aires:
If you want to improve your Spanish, learn Spanish on italki!

Are you looking for a job in Buenos Aires? Or do you have any tips for other fellow expats looking for a job in Buenos Aires? Share your thoughts and knowledge below!
Enjoyed the post? Pin it!