Sometimes you have to realize that you can't do it all at the same time, and you need to choose where to put your focus. That's where I am today. Around half year ago, when I wrote, and "officially announced" (putting it on Facebook and your blog is pretty much the most official it gets nowadays, right?) that I was moving to Buenos Aires for good, I also wrote that I was starting my Masters. Now, a semester later, I'm here to say the same; I'm starting my Masters… My second Master Program, to be more precise!
I have been thinking and thinking, until I finally applied, took the admission test, and got accepted for a second Master Program here in Buenos Aires! This means that I will be doing two programs at the same time; one in Business Psychology and one in Political Science. But this also means a change in my blog habits and ambitions!
Read more about why I choose education over my blog – a more personal post than usual.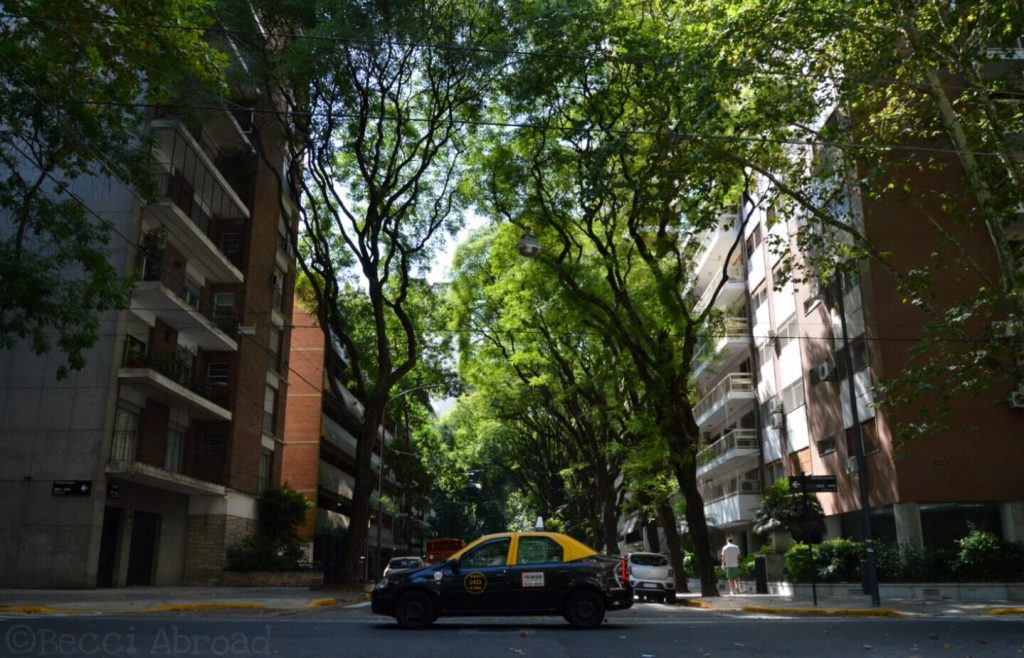 What have I been up to?
Some months ago, I finished my first semester of Maestría en Psicología Empresarial y Organizacional (e.g. Master in Business and Organizational Psychology) at the University of Belgrano. I haven't written anything about the semester yet, simply because I have not been able to find the right words. It has been an experience with ups and downs and many struggles with an Argentine mentality of old-school administration (but that's another story!).
The bottom line is that I finished the first semester with a very good great point average and a feeling of having had too much time available for being a Master student. I chose to enroll in the intensive course program which means that I have classes every second or third weekend from 9 am to 8 pm Friday and Saturday. 20 hours in two days. Bum, take it over leave it! However, I prefer it this way.
Before starting the semester, I was afraid that it would be too difficult for me to have all my courses in Spanish, and hence, do all my written assignments in Spanish. However, it resulted that the way I have learned to write academically in English pretty well could be "translated" into Spanish and that my level of writing academically wasn't bad at all. So… I started thinking, and thinking some more…
Why just do one Master degree abroad if I can do two?
I felt like I have time to do more. So, I decided that I wanted to specialize in a subject that has always interested me; Political Science.
After many around and about, I ended up applying for a Master Program in Political Science at the same University as where I had my semester abroad; Universidad Torcuato di Tella.
My choice was actually not so much based on the fact that I knew the university (also a little bit) but more that the courses were focused on Latin America and political matters in the region. Political science is a bit far from my undergraduate degree which was focused a lot on business courses, and only had a few politics courses.
However, the interaction between business/corporations and society has always fascinated me. So, I send the application, did the admission test, and last week I received an email that I had been accepted into the program! So, Monday afternoon (today) I will have my first class as a Master student in Political Science!
Nevertheless, the decision of tuning up my education commitments also means that the schedule will be tight, and I, therefore, decided to turn down my ambitions for the blog.
The paradoxical thing is…
… my blog is finally growing. My Google Analytics is increasing at a decent speed, I have gotten a lot of positive inputs and comments about the blog from different people. It seems like I finally found "my voice" and style of blogging. A voice and a style that seems to speak to people. My head is burning with ideas and projects for the blog.
I have been offered to write paid articles – only based on the work that I have done here on Becci Abroad. And recently, I got contacted by a company that offered me my first ever sponsored trip (which in the blogging world is sooooooo cool and the aim of many bloggers). I still haven't finally confirmed with them, and will see if time and schedules actually allow me to go.
So, why do I turn down my blog if I'm finally growing it?
Well, that's a good question, and I'm pretty sure many of you out there are thinking that to yourself. That is the paradoxical thing here…However, I turn down on the blog because I want my education more. I love to study (yes, yes, I know many think I'm crazy to say so)… Because to be blogging or become an established blogger has never been my goal.
I love writing and telling stories and sharing my tips about everywhere from Buenos Aires to Havana with you guys. I love editing photos and make it look pretty so people like looking at my page. But I don't see this as my future work nor is it my passion.
My passion and professional goal is to become an expert in cross-cultural management in Latin America. I want to help companies better managing their people through an in-depth analysis of their organization and the cultural differences surround them when working in different countries. That's where my passion is.
For reaching that goal, I feel that a combination of my current Master Program in Business Psychology and the new one in Political Science with specializing in Latin America will get me further.
Hopefully, after these two I will be able to start up my own to take this dream further… Time will tell, but I will work toward becoming an expert in my field of cross-cultural management in Latin America.
I could maybe have made a career of blogging. I was actually finally beginning to believe that it can be done and that I have a flow of the blogging thing. But I have worked in the tourism industry. Actually for almost 4 years altogether. Even though I like traveling and exploring new places, I know that I don't find it fulfilling. After a while, I get bored of tourism.
Will I stop completely with blogging?
No, not at all! However, my ambition of a weekly post, I will cut down. The aim is now more to post every second week or maybe just once a month.
Blogging has taught me many things and made me improve things I already knew something about; photo-editing, storytelling, SEO (Search Engine Optimization), all kind of strategies and do-and-don'ts on social media, and it has made me connect with so many awesome people. My blog has even got me in on two job interviews! So, of course, I will not turn Becci Abroad completely down.
However, I know with myself that I will never be able to go down on quality of my content on the blog, and, therefore, for me it is better to turn down the number of posts posted and the amount of time used on social media for the blog, so the quality doesn't suffer.
I hope you will still follow along on Becci Abroad, and I promise to come with some updates on how the life of a double-master-degree student in Argentina is going!
Thanks for reading along!
Did you enjoy the post? Share the love and pin me!