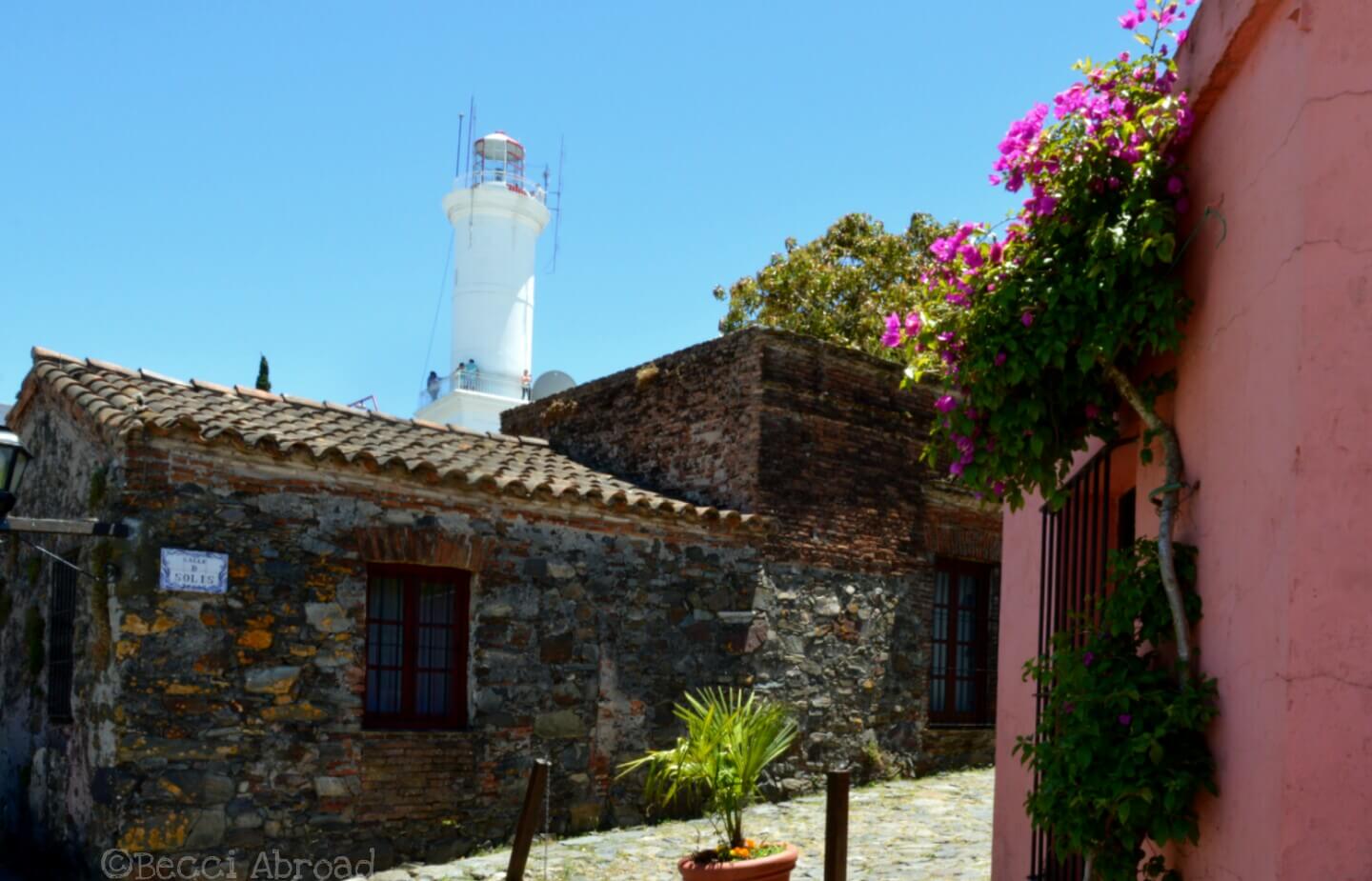 DOs & DON'Ts in Colonia del Sacramento
Colonia de Sacramento is a popular destination for day trips or weekend getaways from Buenos Aires. The small riverside colonial village offers a break from the hectic cosmopolitan life of its big brother on the other side of Rio de la Plata. The cobble stoned streets and the colonial-style houses invites to a laid-back attitude and long walks by the water.
However, after visiting Colonia del Sacramento myself, I want to give you a little funny list of DOs & DON'Ts to take into consideration before your visit to what has been called Uruguay's cutest town:
DO scroll through the historic quarter and take photos of some of way too photographed colonial houses (you properly have already seen them on Instagram when searching for Colonia) but…
DON'T get disappointed if you find the historic quarter to be like walking around an open-air museum, and not an actual town.
DO be prepared to meet a lot of tourists and visitors like yourself – actually, it seems like the historic quarter hardly houses any local residents (adding on the museum-like feeling).
DON'T expect to use more than 2 days to cover the main spots in Colonia del Sacramento.
DO enjoy the quiet and more relaxed, laid-back attitude of life – especially if you embarked from hectic Buenos Aires. Just unplug and enjoy the slowness.
DO except to see a lot (and by a lot, I mean A LOT) of locals and Uruguayan visitors walking around with their bottles of hot water and their mate cup, the popular Southern American tea-kind-of drink. Even though, mate is a big tradition in Buenos Aires, it is beyond huge in Colonia.
DON'T be surprised when the cars stop all the time to let you pass the street first – especially if you come from Buenos Aires where the opposite is the case all the time.
DO be prepared to pay overprice for your hotel or hostel room – Colonia is a very popular destination and the prices reflect that!
DON'T forget that foreign visitors don't pay VAT for their hotel accommodation (not AirBnB) in Uruguay if it is paid for with a foreigned issed credit or debit card. The VAT rate is 22% at the moment; a pretty good discount, I will say – worth remembering.
DON'T forget that you will need to change to Uruguayan pesos! I know that Uruguay is a small country in a Latin American context but they do still have their own currency. Argentine pesos or Brazilian reals will not get you long.
DO paid as many of your meals as possible with your foreign credit card! Due to Uruguayan law, you will receive a 22% discount (equal to the offical VAT) for being foreigner and paying with a foreign credit card. At the moment, it has been prolonged until October 2017.
DO ask for the tax refund form whenever you purchase anything in a shop… And…
DON'T forget to pass by the tax refund office before you leave Uruguay to get your refund. It will be transfer to your credit card some weeks later.
DO climb the old light house, El Faro, to get and overview of the city because… Well, now you are there anyway, and it is a fun activity to climb the old tower. However, …
DON'T come too late for entering the light house. During high season, the queue just gets longer and longer, and in summer the sun hotter and hotter.
DON'T fall in the tourist trap of buying all your meals in the historic quarter. You will be paying way too much for the sea view which of course is nice buuut you can get it better, cheaper and more authentic if you…
DO dinner at El Portón and ask for a vació steak with salad or…
DO eat at La Pascana where they among other things serve some great salads.
DON'T rent a small golf car to cruise around the streets of Colonia… Seriously, guys the city is small even though to cover walking.
DO consider one of these cars to go outside the city center which you might like to escape some of the touristic museum feeling.
DON'T be too much tourist that you need to take photos of every old car parked in the streets of Colonia… Haha, just kidding, we do all fall into that trap!
DO remember that Colonia de Sacramento both have beaches and tourist activities such as visiting local wine farms, bodegas, available nearby (I wish I had looked more into those options before visiting).
DO remember that there are several ways to get to Colonial del Sacramento. From Buenos Aires both Colonia Express (link) and Busque Bus (link) offer services. But you can also take a boat from Tigre in the Buenos Aires Province either directly to Colonia or to the Uruguayan village Carmelo, and then drive the rest down to Colonia. Líneas Delta (Tigre-Colonia/Carmelo) operates on the line.
DO remember to check for good offers and deals beforehand, otherwise it might cost you a fortune.
DO except to use some time waiting in line for either scanning your bags or getting your passport checked by the immigration authorities of both countries. Especially, a point to take into consideration if you are looking to only do a day trip to Colonia.
Have you visited Colonia del Sacramento? What did you think? Do you agree with my DOs and DON'Ts? Or don't you? Why, why not?  Please, share your thoughts and experiences below! I would love to hear what you think!
Did you enjoy the post? Pin it!