What does Buenos Aires' subway have to do with tango?
What does tango have to do with Buenos Aires's subway you might ask? Actually a lot more than you think!
Keep on reading and learn more about tango, the Buenos Aires subway, and how these two quite distinct porteño elements have been merged.
Tango at Buenos Aires' H-line
I often change subway lines at the station Corrientes which connects the B-line with the H-line, and there you can't miss the tango references.
At Corriente's station a huge mural of Carlos Gardel and another tango star, Enrique Santos Discépolo, completely covers a wall. From time to time, there is a couple dancing tango in front of the mural while tango beat fills the station.
However, it is not just the Corrientes station that has reference to tango. Actually every station on the H-line is decorated in memory of different tango personalities.
Apparently, none of the big tango stars of the past left any remarkable graves or memorials… Simply because there was nothing left in their bank accounts by the time of their death. They lived the sweet life all the way through. Not even Carlos Gardel – the biggest of them all – left enough money for a memorial.
In 2003, the local government of Buenos Aires gave the past-century tango stars a helping hand. They passed a law that indicated that the to-be-established new H-line in the subway system should be created as a "culturally tango tour of the subway".
Each station should be decorated with images and artwork referring to different personalities within tango. And so it became.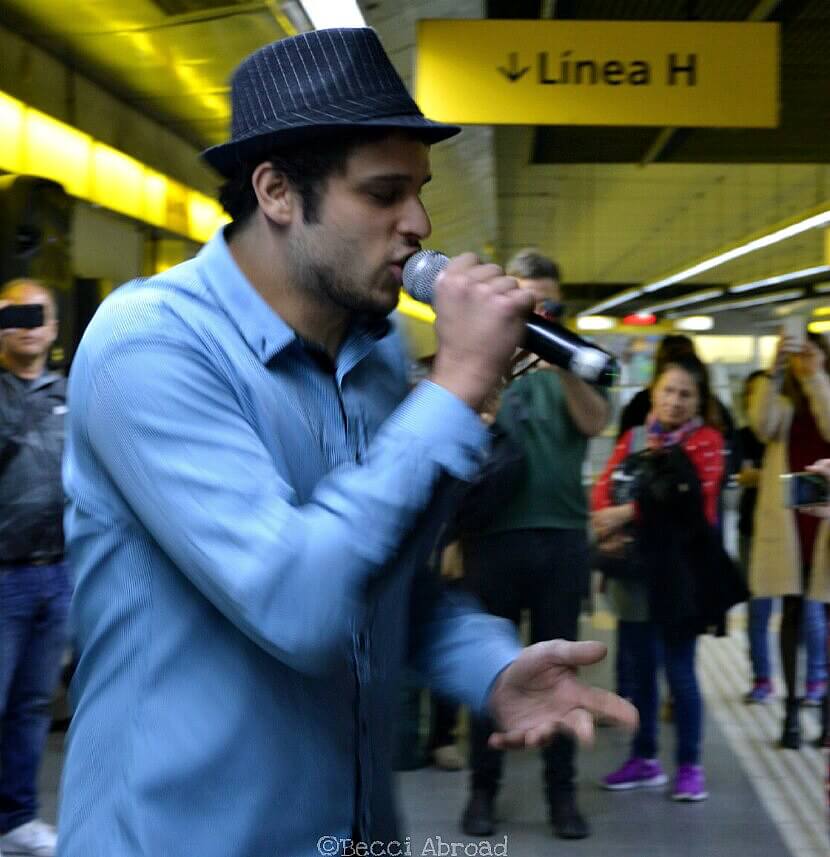 The H-line and the subway system in Buenos Aires
The H-line of the Subte is the first subway line to be built since the 1960s. The line eased the connection between the south and north part of Buenos Aires.
Furthermore, it connects with all the existing subway lines and therefore improves the infrastructure for a huge amount of porteños.
Read more about public transportation in Buenos Aires here!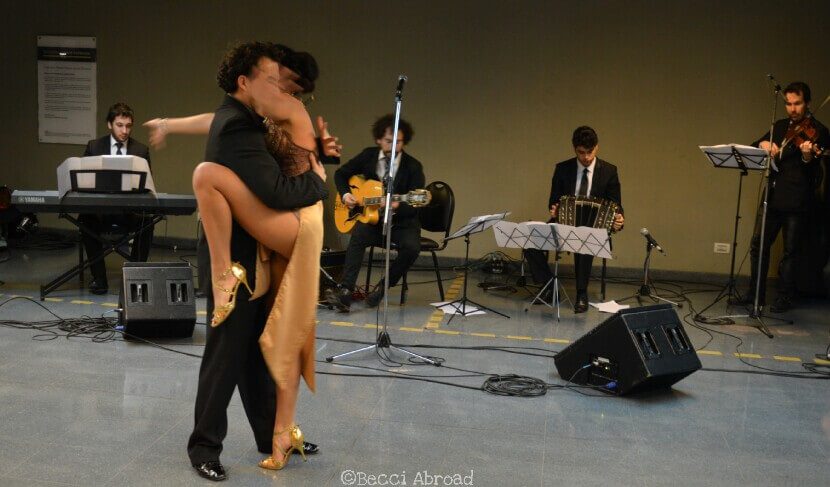 The tango heritage in Buenos Aires today
According to some porteños, tango has set its mark on everyday life in Buenos Aires. Are the porteños, for example, more nostalgic than others because of the homesick and sad lyrics of the tango?
Or, as an Uber driver once told me, does the porteños' special way of speaking date back to the way the tangeros sang?
I will leave it up to you to decide what you believe!
However, there is no doubt that tango has been and is part of what has put Buenos Aires and Argentina on the world map!
So, Buenos Aires subway system has more to do with tango than one would have thought! Have you maybe had a similar experience elsewhere? Please, feel free to share your thoughts below! I would love to hear from you!