32 Things Nobody Tells You About Buenos Aires
By doing a little bit of research about Buenos Aires, you will quickly find out the usual stuff about how the Argentines are fanatics of soccer and love their big steaks, or that when in Buenos Aires you have to visit the pink government building Casa Rosada, and the vibrant working-class neighborhood La Boca…
However, there are many things that the guidebooks don't tell you about the Argentine Capital. After spending quite a lot of time here in Buenos Aires, I have collected a variety of facts about the city which I had no clue about before arriving.
So, here you get my 32 informative, crazy, funny, and at the most time completely random things that nobody tells you about Buenos Aires:
Disclosure: Some of the links below are affiliate links. This means that at no additional cost to you, Becci Abroad will earn a commission if you make a purchase via one of those links. This helps to pay the bills and the maintenance of the site.
First things first:
#1
Do not confuse the province of Buenos Aires with the autonomous city of Buenos Aires. There is a huge difference – especially if you ask the porteños (e.g. the citizens of Buenos Aires) themselves.
Capital Federal, Capital, or simply CABA (e.g. Ciudad Autónoma de Buenos Aires) is the autonomous city of Buenos Aires also called the "small" spot inhabited by approximately 3 million people. It is also where most of the tourist spots such as La Boca, Palmero, Belgrano, etc. are located.
The province of Buenos Aires is the massive surroundings of the capital with approximately 12.000 inhabitants.
#2
Close to half of the public opinion of all Argentina is placed in the Autonomous City of Buenos Aires and Province of Buenos Aires – leaving Argentina as quite a badly distributed political system.
#3
Security is of high concern for many porteños, and you should watch out as well. The city feels pretty safe but stories of robberies, drug trafficking, and gender-connected violence (also to towards foreigners) pop up in the media on a recent basis. Take care of yourself.
#4
The river running by the side of Buenos Aires is called Rio de la Plata (the river of silver/money) because, during the colonial time of the Spanish empire, it was used as the principal route of transporting gold and other minerals from Bolivia to Spain.
#5
In 1855, Buenos Aires declared itself a separate autonomous country that should no longer belong to the rest of Argentina. However, they changed their mind and are today "only" an autonomous city.
#6
There are around 1050 green spots around the city including parks, squares, trees along the roadside, etc… I'm completely in love with this feature of the city, and when you visit the city you will for sure notice this (and maybe also understand me).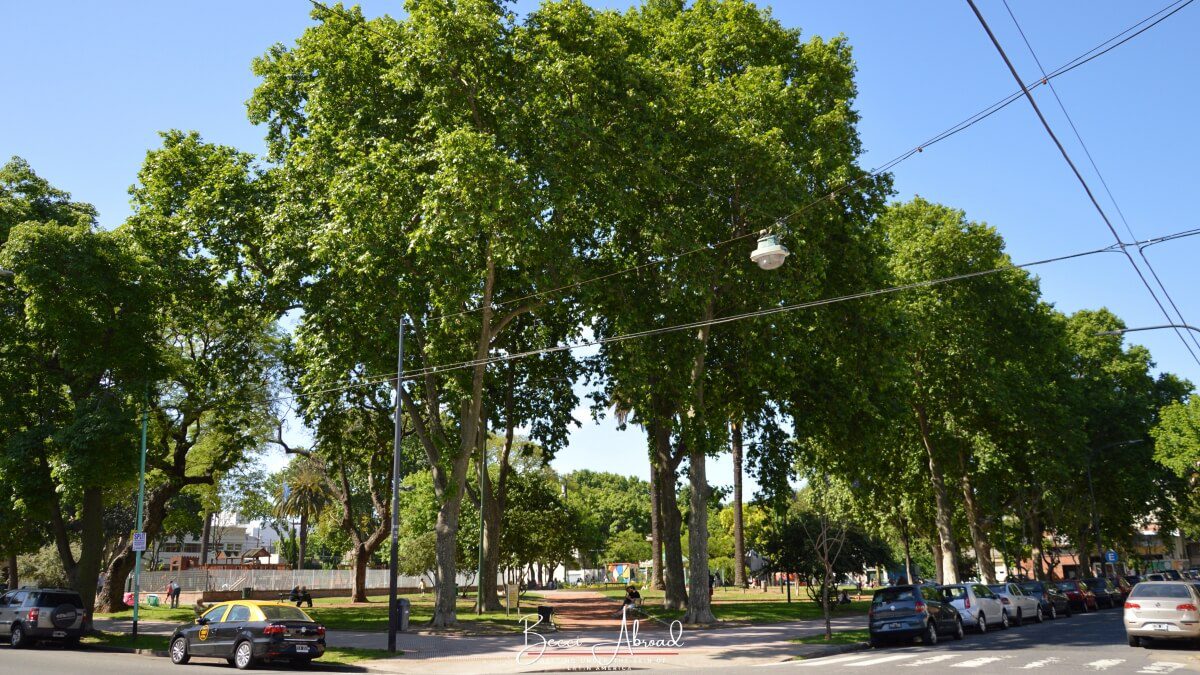 Neighborhoods of Buenos Aires
#7
The houses in the popular La Boca neighborhood are painted different colors because the immigrants who arrived and settled there didn't have money for painting so they stole the leftovers from the ships' workshops.
#8
The neighborhood Once is known as the Jewish Quarter. Argentina should have the second-largest Jewish community after New York.
#9
The city's architecture is as its inhabitants highly influenced by the European flows of immigration making some parts of Buenos Aires look like a mix of London, Paris, and Madrid.
Ice cream and other food tips for Buenos Aires
#10
The Porteños are fanatics of homemade ice cream (in Spanish: helado artesanal)… And properly for that reason, there are more ice cream shops in Buenos Aires than in any other city I have ever visited…
#11
Adding on the Porteñean ice cream fanaticism: it is completely common to buy 1/4 kilo of ice cream. Your first reaction might properly be: "oh no, I can eat THAT much ice cream…" but trust me, you will most properly be! (Been there myself).

#12
Most of the verdulerías (e.g. green groceries) in the city are run by Bolivian immigrants
#13
There are small Chino supermarkets (tiny supermarkets run by Chinese) almost every second block throughout the capital – no kidding! Here you can find the most necessary groceries…
The Porteños and their Habits
#14
If you are a woman and visit Buenos Aires, you will have to get used to the fact the Porteñean men open the door for you or will wait for you to go through an open door before they do – it goes for everywhere; the metro, the supermarket, the bank, etc.
#15
Porteños are huge fans of sending each other voice messages through WhatsApp. It is not unusual to see people on the bus or underground speaking quietly to their mobiles holding them in a weird position in front of their faces. This normally just means that they are in the middle of sending a voice message.
#16
The word negro or negro cabeza (e.g. black or blackhead) is by Porteños not used to refer to the color of somebody's skin but instead, whether they act as badly educated or not. Check out this post for more useful phrases before visiting Argentina.
#17
Watering the concrete is just the most natural part of house cleaning in Buenos Aires… And properly helps cool down a bit as well. But seriously guys, is it really necessary?
#18
You will always be served a little glass of water when ordering coffee in Buenos Aires. I was told that it is to prevent people from dehydrating.
#19
The word Che can be used for anybody ALL THE TIME… "Ay, che, que te pasa?!"
Improve your Spanish before visiting Buenos Aires if private Spanish classes with native-speakers at italki.com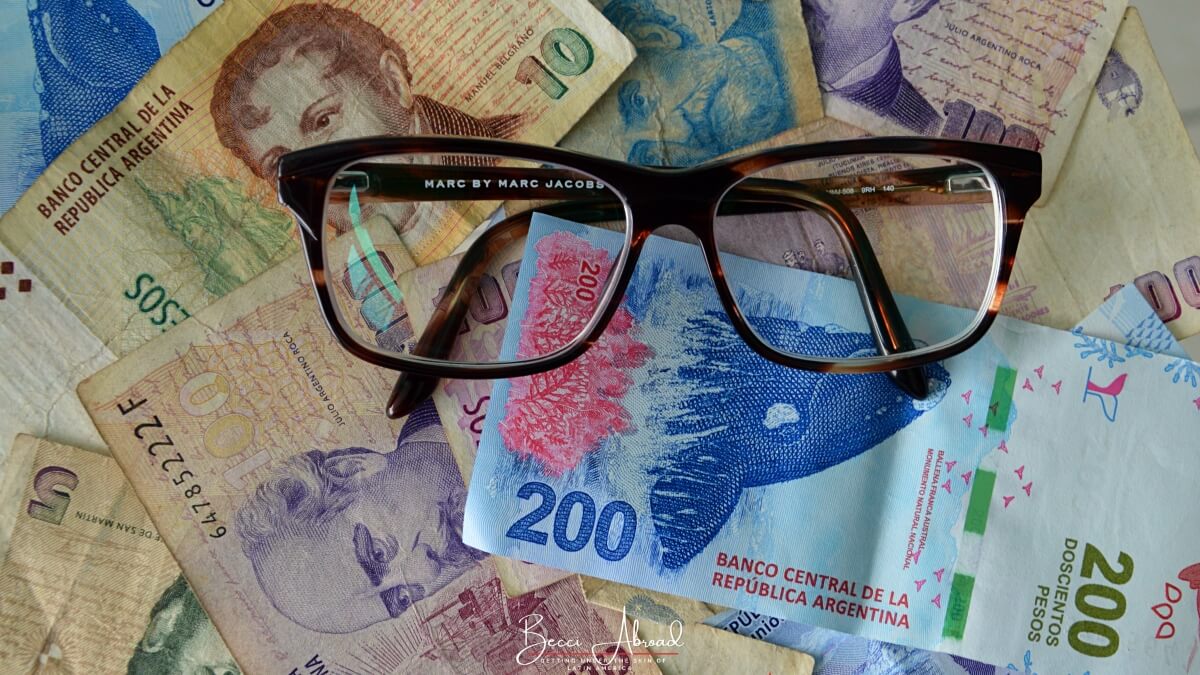 #20
Porteños tend to highly criticize the large number of immigrants from Paraguay in the city.
#21
Porteños love to discuss politics with anyone at any time! A common phrase to hear is something like "yeah, after all those years of Peronism see where we are today" (add a negative or positive understanding of this after your preferences)
Thinking about moving to Buenos Aires? Check out this guide of useful information about living in Buenos Aires.
#22
Buenos Aires is generally an expensive city but public transportation is super cheap – not because they found some super-efficient way to run it but because the government heavily subsidizes it.
#23
When it rains too heavily the underground sometimes stops running because there is water on the tracks.
#24
The slang word for a bus is bondi. However, the Porteños also call the buses colectivos… Confused? Me too!
#25
People always make a line for the bus. Even when there is more than one bus line running from the same stop, sometimes there is still just one line… Or at least it seems like this to me.
#26
Even though there are signs in the buses not to tell the driver the price of your ticket but your destination, almost everybody does the former.
#27
When the red light on the pedestrian cross is blinking it means that it is the last minute for crossing the street. Some pedestrian cross even has numerical countdowns! So basically it is just for you to hurry up!
#28
… However, not all pedestrian crosses have lightning. So sometimes it is just to take a chance and hope that there aren't coming cars (or take a look at the opposite pointing lights)…
#29
… Maybe for that reason, the Porteños cross the streets like crazy no matter if it is a green light or red light or if there are coming cars.
#30
Most streets are only one direction… Okay, it might just be my Northern European heritage who isn't used to this! But it is quite confusing when I try to bike around the city and I suddenly can't go down a road because it is only one direction.
#31
Garages crossing the pedestrian paths have small annoying blinking lamps and alarms that turn on when a car exits and enters
#32
Biking is a fine act between suicide and transportation… Even though the city's government is establishing bike lanes around the city, the cars are still not used to looking for us who bikes.

What is your experience in Buenos Aires? Anything you would like to add or something important that I forgot? Please feel free to leave a comment below!
Did you like the post? Pin it!